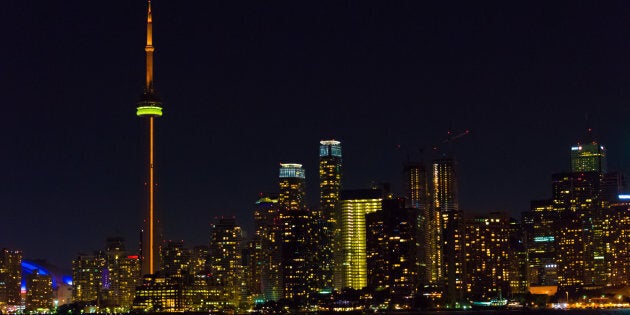 After the deaths of a former high school football player and an assault victim, Toronto has the distinction of having the highest homicide rate of Canada's largest cities.
At 3.3 homicides for every 100,000 people, Toronto easily surpasses cities including Winnipeg with a rate of 2.6 and Hamilton, Ont. at 1.1, as of Monday.
"I am a little bit surprised to see this to be honest, because historically Toronto has been below the national average," said Jooyoung Lee, a sociology professor at University of Toronto.
Canada's homicide rate in 2017 was 1.8 homicides for every 100,000 people, according to Statistics Canada. There are year-to-year fluctuations to the national homicide rate, but generally it has been declining. Homicides are considered rare in Canada. In 2016 police reported them as accounting for less than 0.2 per cent of violent crimes.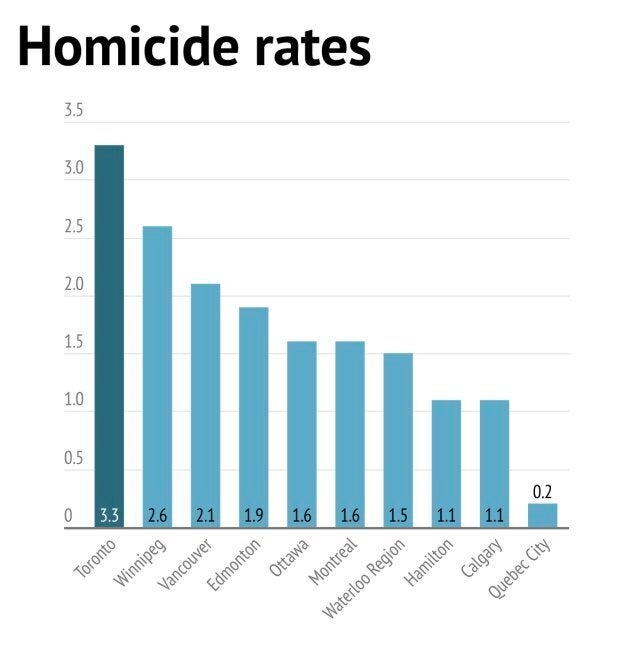 On Sunday, Toronto broke its own record of 89 homicides set in 1991. Lee said one theory for the uptick in Toronto homicides this year is that there are more firearms in circulation and "people in vulnerable situations have more access to firearms."
Cardinal Licorish, 23, was shot in a Scarborough apartment building on Sunday. He was found in a stairwell with gunshot wounds and pronounced dead at the scene. No arrest has been made.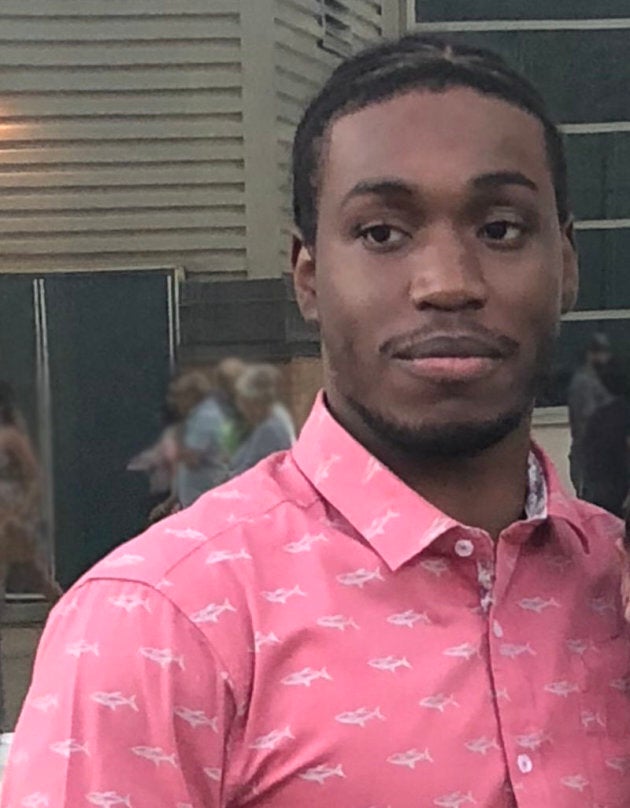 Licorish was a former high school football player, and developed a reputation on the field as someone with a "desire to succeed." He was hardworking, passionate and never missed practices, said a former coach, who didn't want to be named because he feared for his safety.
"He was a good guy to coach," he said.
On Monday, Paul Tonya, 47 who had been assaulted near Moss Park in east downtown died of his injuries, putting Toronto's homicide number at 91. Trevor Clarke has been charged with manslaughter.
Toronto's 91 homicides so far this year is a jump from 65 in 2017, but that's partly because of the van attack in April that killed 10 people. Excluding the van attack, Toronto's homicide rate would still be 2.9 per 100,000 people — still higher than any other major city in Canada.
Homicides increased in recent years alongside a significant jump in shootings, said Lee. So far in 2018, there have been 364 shooting incidents and 497 victims, according to police data. That's more than double 166 shootings and 207 victims in 2014.
"That's a pretty troubling statistic and raises the interesting question of how many firearms are out there?" Lee said, adding there's limited data on the number of unregistered guns in circulation.
Forward-looking, public health-oriented initiatives are needed to address this level of violence, said Lee. Most important will be ensuring the city supports more community programs to help at-risk youth stay away from crime.
Mayor John Tory told reporters Monday Toronto shouldn't accept "any kind of new normal."
"We have to double, triple and quadruple our resolve to do whatever we can," the mayor said, promising to review how youth programs and initiatives are being funded.
Popular in the Community