Price growth in 905 nearly doubles Toronto
Detached home supply drying up in city
Provincial policy driving up house prices, developers say
Toronto had another month of record-breaking home sales in July, but the city's real estate board is warning of a "troubling trend" that is sending home affordability out of range.
"While sales were up on a year-over-year basis, the number of new listings was down over the same period, representing the continuation of a troubling trend in the GTA," the Toronto Real Estate Board (TREB) said in a statement Thursday.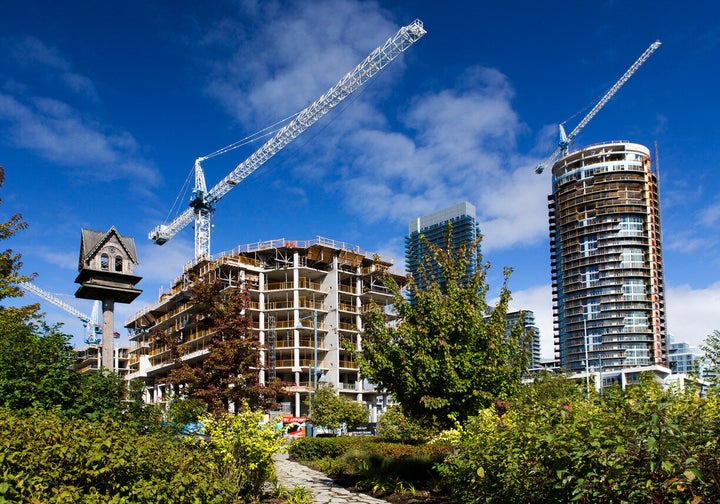 "As long as very strong buying intentions are up against an extreme shortage of listings, expect home price growth to greatly outpace the rate of inflation," said TREB's director of market analysis, Jason Mercer.
Mercer told The Huffington Post Canada the region is short about 50,000 home listings that would be needed to balance the market.
"You're going to see more intensification, more condos, less choice and higher prices."

— Brian Stuckey, BILD GTA CEO
According to TREB data, the average house price in the 905 has exceeded the average house price in Toronto. The average for all housing types in Toronto was $690,103 in July, up 11.7 per cent in a year, while in the 905 it was $720,462 — up 19.2 per cent in a year.
Parts of the 905 have seen stronger house price growth than the city in the past few years, as Torontonians move further out in search of affordable housing. Meanwhile, as the supply of detached homes in Toronto dries up, condos account for more of the city's home sales, and that has pulled down the average selling price.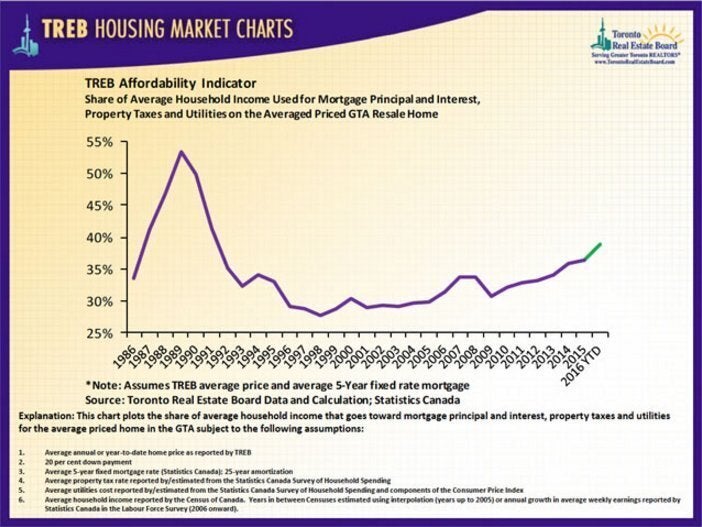 That hasn't improved affordability, which in the city of Toronto reached its worst levels in a quarter century this year, according to estimates by TREB.
The last time it was this bad, the city was recovering from a 1990 housing bubble that was popped by high interest rates.
Many in the real estate industry point to government policy as one of the major culprits in deteriorating affordability. They say southern Ontario's Greenbelt, coupled with provincial density requirements, are making it practically impossible to build new low-rise homes.
While the move was cheered by anti-sprawl advocates, the GTA's Building Industry and Land Development Associated warned that it would further worsen housing affordability.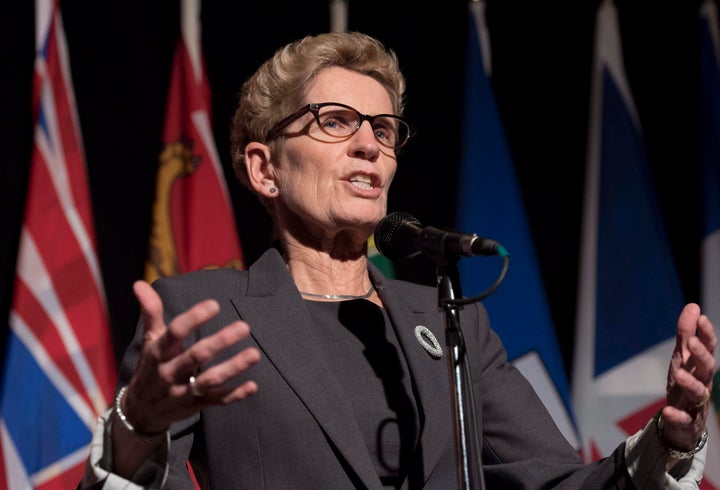 "You're going to see more intensification, more condos, less choice and higher prices," BILD CEO Bryan Stuckey said in a statement.
TREB's Mercer agrees that Ontario's policies "have impacted the supply, and are now impacting prices." He urges the government to look at policies that would allow municipalities to ensure they have enough land for a wide mix of housing.
In the GTA, "overwhelmingly, households' preference is to look at low-rise housing," he said. He urged the government to look at the soaring price of housing in the GTA "and ask yourself, are you comfortable with this?"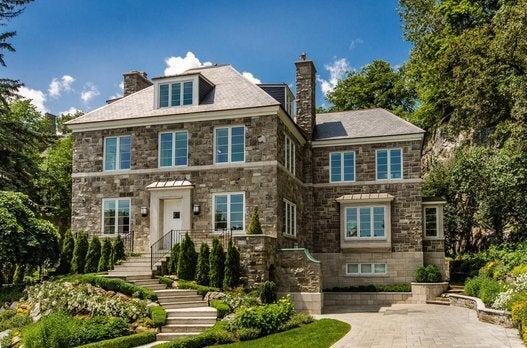 Feb. 2016: What $5 Million Will Buy You In Canada