The slowdown in Greater Toronto's housing market this spring appears to be more than a one-month blip.
Sales in the country's largest housing market have fallen by half, compared to the same period a year earlier, according to real estate board data obtained by Bloomberg.
The Toronto Real Estate Board counted 2,999 sales in the first two weeks of June, while new listings jumped 22 per cent.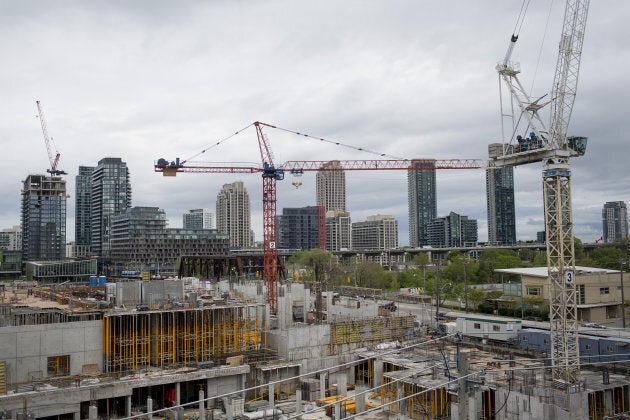 While the average selling price for all properties was still up by 6.7 per cent from a year ago, it's down from a peak it hit in April — the last month before the Ontario government announced tougher new housing regulations, including a 15-per-cent foreign buyers' tax.
The average price of $808,847 in early June is down from a peak of $920,791 in April, a decline of more than 12 per cent in a few months' time.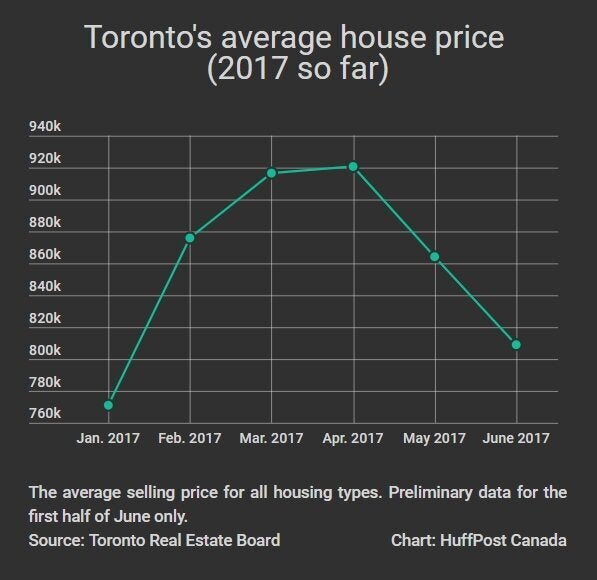 While some observers expect the market to bounce back, thanks to strong demand and a lack of supply, many analysts are looking at the situation and seeing a major turnaround in the cards.
"It looks like someone turned off the overheat switch in Toronto's housing market," RBC senior economist Robert Hogue wrote in a client note earlier this month.
Looking at data from May, Hogue estimated that Toronto's ratio of sales to new listings fell to 40 per cent in May — the threshold for what is considered a "buyer's market," where purchasers rather than sellers have the upper hand.
"What a difference a couple of months make!" Hogue commented.
In that couple of months, the provincial government announced a slate of new housing rules designed to cool off rapidly growing house prices, and improve affordability in the rental market. The 16 measures included a tax meant to discourage speculative property buying by foreigners, and an expansion of Ontario's rent-control laws.
Forecast of soft landing
Hogue is quick to stress that these changing conditions in the market don't necessarily signal a housing crash.
Even if Toronto moved into buyer's-market territory, "this would not signal an imminent price collapse. It would in part simply be a reflection of changing sales tactics in the face of more patient buyers."
The RBC economist forecast that "next phase in the market will be a soft landing rather than a hard landing."
What's Going On In Housing?

Our weekly newsletter delivers the news and analysis you need on Canada's housing market. Sign up below and don't miss an issue.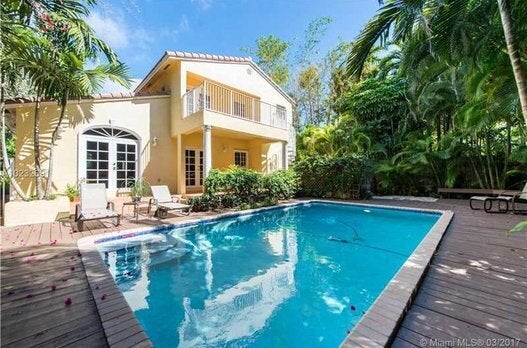 What Toronto's Average House Price Will Buy You Around The World