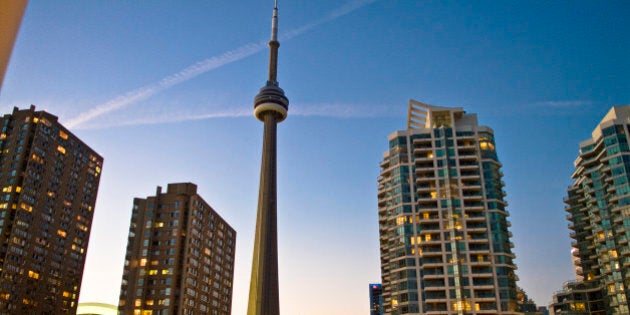 It's either a sign that the housing market is healthy and resilient, or a sign of irrational exuberance along the way to a housing bubble.
The average price of a detached house sold in the city of Toronto reached $855,188, with condos averaging $385,968. For the GTA as a whole, prices averaged $681,597 for a detached home and $354,864 for an average condo.
The total number of home sales also soared, by nearly 14 per cent compared to November of 2012.
"Annual home price growth remained well-above the rate of inflation in November," Toronto Real Estate Board senior analyst Jason Mercer said.
But Mercer said the spike in prices and sales "makes sense given the fact that competition between buyers increased last month."
New listings of homes for sale fell 4.4. per cent, the board noted, and month-end active listings were down more than 12 per cent. So even as prices soar, fewer people are putting their properties up for sale.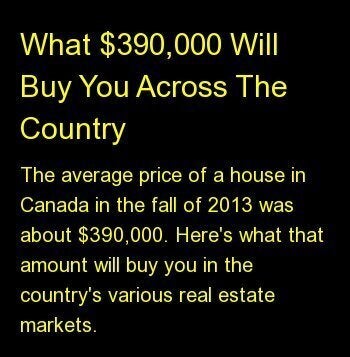 What $390,000 Will Buy You Across Canada
But even errors or gaps in measurement couldn't account for the strong growth seen in the housing market in recent months.
Some market analysts will likely point to the strong numbers as another sign of a housing bubble in Canada. But though he acknowledges the risks to the economy from an overheated housing market, Bank of Canada Governor Stephen Poloz says there is no bubble, as the market still reflects economic fundamentals.
"Our judgment is (the housing market) is a situation that is improving, this is not a bubble that exists here that would have to be corrected," he said.
But Roubini says the bubbles may not be ready to burst just yet, "because the forces feeding them – especially easy money and the need to hedge against inflation – are still fully operative."
Along with Canada, Roubini named Australia, Finland, France, Germany, New Zealand, Norway, Switzerland, Sweden and the London metropolitan area as being in bubble territory, along with some emerging markets, including China. The U.S., where prices and sales are growing but are still low compared with historical norms, was not on Roubini's list.
Popular in the Community