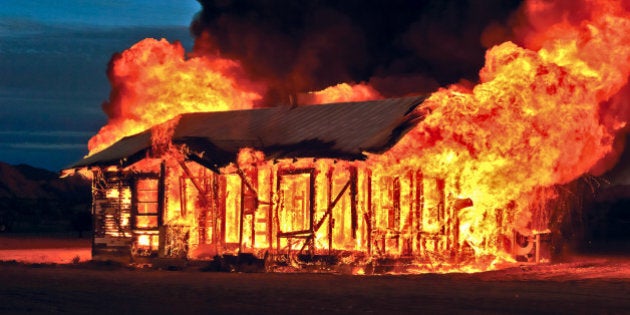 Toronto home sales caught fire in the first half of May, but at this frenzied pace, homeowners better hope that fire doesn't burn everything down.
The average cost to buy a house in Toronto, including condos, soared to $663,787, up 11.5 per cent in the space of a year. In the Greater Toronto Area, prices were up 8.9 per cent, to $542,047 on average.
Condo prices in Toronto were up 12.2 per cent, to just under $400,000 on average, while single-family homes jumped 13 per cent to $966,867. (By Teranet's measure, single-family houses have already surpassed the $1 million mark.)
So is this a sign of a strong, healthy market or a sign of extreme overheating?
Toronto's real estate board isn't sounding the alarm just yet.
"While tight market conditions continue to prompt strong year-over-year increases in the average selling price, it is important to point out that the monthly cost of home ownership – mortgage principal and interest, property taxes and utilities – has not trended upward as strongly. Strong price growth has been mitigated to a large degree by low borrowing costs," the board's senior market analyst, Jason Mercer, said in a statement.
All the same, the sudden acceleration in house price growth should concern housing bubble-watchers. As BMO economist recently showed in a chart, bubbles tend to be preceded by a sharp increase in prices. Here, we see sharp price growth before the housing bubble burst in Toronto in the early 1990s. The more recent run-up in prices has not been as steep — until now.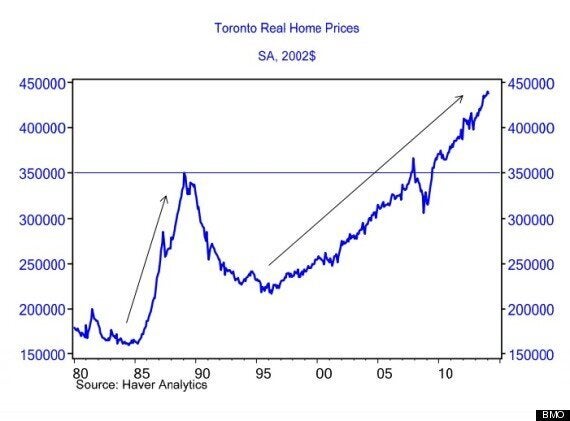 What do you think? Are these huge house price spikes the start of a housing bubble, or just a sign of a strong housing market? Let us know in the comments below.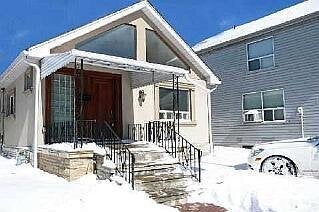 Canada's Tiny Half-Million-Dollar Homes
Popular in the Community