Now that 2014 is here, let's take a look at my top five predictions for what will happen in the Toronto housing market in 2014:
1. The real estate market won't crash
Contrary to many opinions from "industry experts," there will not be a crash in the Toronto real estate market in 2014. Calls for a correction of up to 20 per cent have been coming for several years, but if anything the market is stronger than ever. Toronto remains a vibrant city with a growing core that is attracting people from all over the world. Prices have certainly been rising, but compared to other major cities, Toronto is still an affordable option.
2. Innovation will create more options for home buyers and sellers
2013 was a banner year for people selling their homes privately. The Internet has completely changed how home buyers act, and every day they are becoming more educated and informed. 2014 will see better options for not only home sellers, but home buyers as well, continuing the shift away from the traditional agent model. This is great news for consumers, as competition and innovation will drive all real estate professionals to work harder and offer the best possible service.
3. Cutting corners means more falling glass and more lawsuits
After an unprecedented period of new high-rise construction in Toronto, there are bound to be some problems. We've already seen cases of glass falling from balconies and class action lawsuits from buyers, and this will continue in 2014. I recently met with a client selling an assignment in a building where every single unit was to be constructed differently than the design buyers purchased from. In fear of a class action lawsuit, the builder instead offered refunds to unsatisfied buyers. As builders who tried to capitalize on unsuspecting buyers deal with the repercussions of shoddy workmanship and poor planning, more situations like this will arise.
4. Toronto's core will continue to shift south
It is no secret that Toronto's waterfront and "south core" are undergoing a huge revitalization. We will start to see some of the results of the major construction over the past few years. Some of the work on Union Station and Queens Quay is scheduled to be completed in 2014, and some major construction landmarks such as the ICE Towers and Pier 27 will also near completion. Additionally, there is the huge East Bayfront development which will be complete for the Pan Am games. It is apparent why there is so much buzz about Toronto's waterfront.
5. 2014 may look familiar...
2013 saw a slowdown in new construction, a strong resale market for freehold homes, and some slowing in the condo market. All of this will continue into 2014. After an unprecedented period of growth, builders have slowed down new construction to a rate more in line with historical figures. For existing homes in desirable areas, the market remains strong. There is a limited supply of freehold homes and a growing demand, and this will lead to a strong resale market. For the condo market, it is a question of supply and demand.
In many areas around the downtown core, the number of high-rise buildings in a given area has increased exponentially. This means more competition for sellers, more units on the market, and an overall softening of the condo market. This is not true for every part of the city, but for anyone who can look outside their window and see several construction cranes, this just represents more competition for sellers and more options for buyers.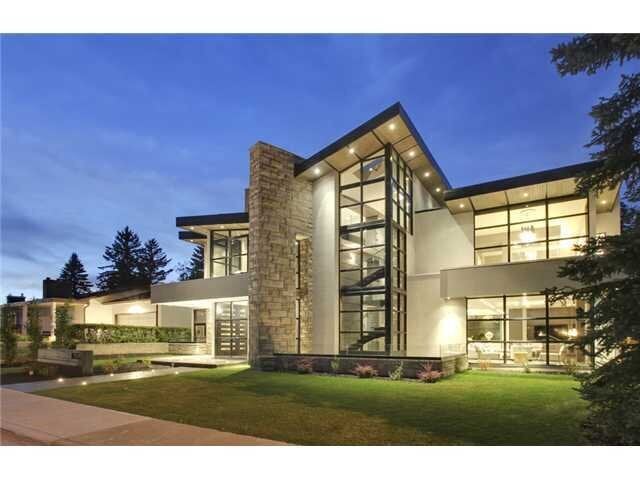 Coolest Houses For Sale In Canada