If Canada is in a recession, as some economists now say, you certainly wouldn't know it by looking at Toronto's red-hot housing market.
And if — as some economists predict — Bank of Canada Governor Stephen Poloz cuts interest rates next week, Toronto and other hot markets like Vancouver could see even higher prices.
"Both cities will get another shot of adrenalin if the BoC cuts rates next week," BMO economist Sal Guatieri wrote. He described Toronto's housing market as "on fire."
The average price of a detached house in the city jumped 14.2 per cent in the past year, to a new record high of $1,051,092, the Toronto Real Estate Board (TREB) said Tuesday. Sales were up by 13.7 per cent.
Prices in the suburban 905 region saw even stronger growth, at 15 per cent, with the average single-family home now selling for $738,016. The number of houses sold soared by 20 per cent.
And while condo price growth had been subdued recently, that appears to be changing as condo prices in the city are up 7 per cent, to an average of $418,599, while sales increased by 21.3 per cent.
In the 905, condos are up 4.6 per cent, to $324,388, with sales up 25.2 per cent.
And three time zones away, Canada's other famously hot housing market is also getting hotter. The Real Estate Board of Greater Vancouver reported earlier this week that the average detached house now costs $1.12 million in the city, with sales up 28 per cent over the past year.
The strong price growth is likely to renew questions about housing affordability in Canada's largest city. RBC's housing affordability index showed that home affordability continued to decline in the first quarter of this year, despite the Bank of Canada's quarter-percentage-point cut to the key lending rate in January.
But TREB President sees Toronto's market as still being affordable.
"As the number of households grow, many of them will take advantage of the diversity of affordable home ownership opportunities that exist in Toronto and the surrounding areas," he said in a statement.
Some economists now say the Bank of Canada will lower rates again next week, given the Canadian economy's unexpected contraction in April, marking four straight months of a shrinking economy.
While that could spur economic activity in the wake of the oil price collapse, many economists fear it could further erode housing affordability and drive homebuyers further into debt.
"We can argue and debate to what extent such a move is needed," CIBC economist Bejamin Tal wrote last week. The damage from the oil price shock "is narrowly based," he said, affecting primarily the resource sector and Alberta and Saskatchewan.
"And clearly highly indebted households don't need even lower borrowing costs."
But in a speech in New York last week, Bank of Canada Governor Stephen Poloz made it clear he sees any risks from an overheated market as being secondary to the economic slowdown Canada is experiencing. He described soaring debt levels as a necessary "side effect" of economic stimulus.
"If the doctor says you need surgery to avoid death, the side effects usually don't deter you, you just go ahead and manage them somehow," Poloz said, as quoted at Bloomberg. "Other issues must be subordinate and I think of them as side effects."
But BMO's Guatieri, like many others, sees risk in ever-higher house prices fueled by low interest rates.
"The bigger question is whether the 'side effects' of the ... low interest-rate environment will send the economy back to the emergency ward if (and more likely when) prices correct lower," he wrote.
Correction:Some economists believe the Bank of Canada will cut interest rates at its next meeting on July 15. A previous version of this story contained incorrect information. This version has been updated.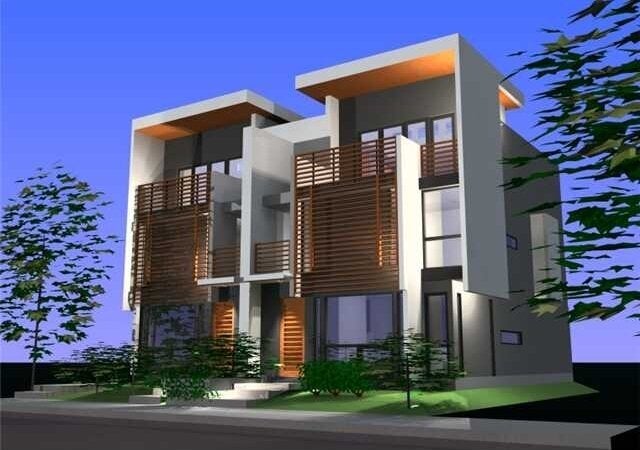 What $1 Million Will Buy You Across Canada
Popular in the Community