As Pride Month winds to a close in Canada for June, the celebrations are bound to continue — because it turns out that this country has some of the most LGBT-friendly destinations around.
In a survey conducted by Nestpick (a company that provides furnished apartments around the world), thousands of people were asked how friendly their city was to the LGBT community, and three Canadian cities landed in the top 20.
Three Canadian cities were in the top 20 of the most LGBT-friendly destinations in the world.
Nestpick, which notes that they "aim to help people relocate to the cities that offer them the best possible quality of life," looked at a combination of the strength of the cities' dating scenes, the quality of its LGBT nightlife, the openness of fellow citizens, and the safety and rights of LGBT people to determine its ranking.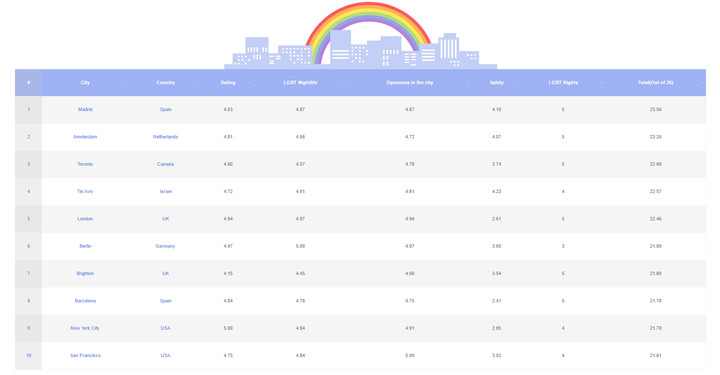 Madrid was named the No. 1 city in the world based on these factors, and as the host of World Pride 2017, Madrileños are bound to show off exactly those qualities this year.
Amsterdam, the second-place finisher, has long been known as a celebratory place for the LGBT community, seeing as its located in the Netherlands, the first country in the world to legalize same-sex marriage.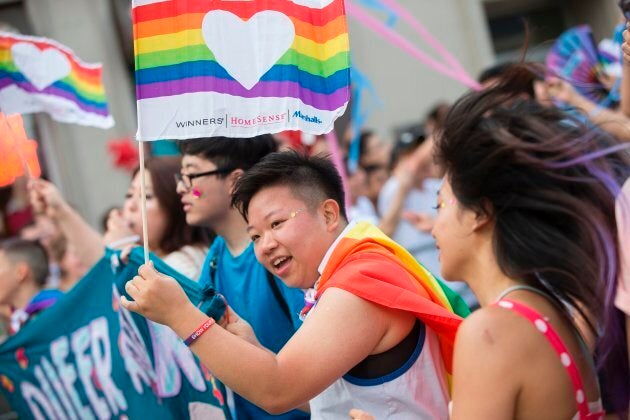 Toronto comes in with a strong third place finish, scoring high on everything except for safety, which could be due to the finding that hate crimes against members of the LGBT community, while down in number, are more likely to be violent than those targeting other groups, as reported by the CBC.
The other top Canadian cities were Montreal, in 12th place, and Vancouver, in 17th.
#1: Madrid
#6: Berlin
Popular in the Community