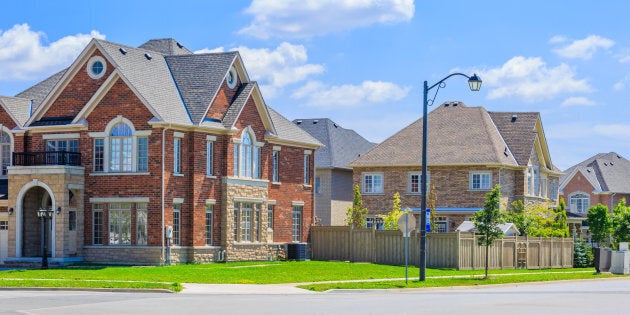 If Toronto's housing market is entering a correction, it seems no one bothered to tell the city's richest buyers.
Vancouver, on the other hand, is showing signs that the frenzy in its luxury segment has cooled off — at least for now.
Sales of $4-million-plus homes in Greater Toronto nearly doubled in the first half of 2017 compared to a year earlier, according to a new report from Sotheby's International Realty.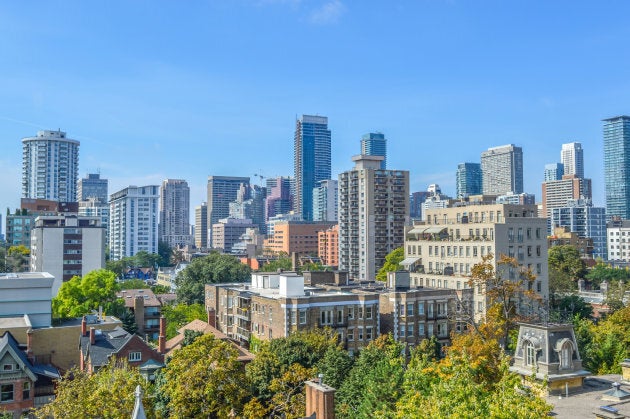 Sales in this price range soared by 92 per cent in the January-to-June period, compared to a year earlier, Sotheby's said. In the broader $1-million-plus category, sales were up 41 per cent in Toronto — though with an average single-family home in the city going for around $1.5 million, many say a $1-million price tag no longer qualifies as "luxury."
It's a different story from what's happening in the overall market. Overall Greater Toronto home sales in fell 37.3 per cent in June compared to a year earlier. And while the average selling price for all property types was up 6.3 per cent in a year to $793,915, prices have been falling since April.
The Sotheby's report noted that Toronto's luxury market "pulled back upon the introduction of the Ontario Fair Housing Plan" in April, which introduced a 15-per-cent foreign speculator's tax, as well as new rent controls in the Greater Golden Horseshoe region.
Vancouver luxury sales plunge
Vancouver, which introduced a foreign buyer's tax last summer, has seen its luxury market slow down considerably. Sales of $4-million-plus homes plunged by 52 per cent in the first half of 2017, compared to a year earlier. In the $1-million-plus category, sales fell 23 per cent.
Again, it's a different story from the overall Vancouver market, which is showing signs of bouncing back after a precipitous drop in sales last year. Sales were down 11.5 per cent overall in June in Vancouver, but the benchmark price for all properties rose 7.9 per cent, to $998,700 thanks to strength in the condo market.
Sotheby's says there are "cautionary lessons" in the data for policymakers seeking to cool down Canada's overheated housing markets — particularly the fact that Vancouver's house prices have not come down significantly since the new rules took effect.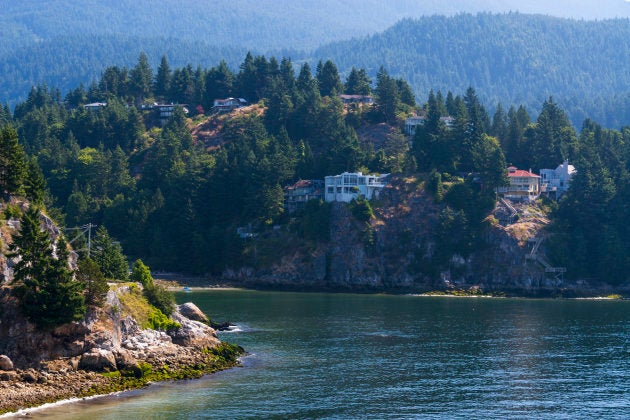 Despite the precipitous fall in sales, the report says the province's foreign buyer's tax may not help make the market more affordable for buyers.
"To date there is little indication that the foreign buyers' tax, and other government policy and measures implemented in 2016 to address affordability, have substantively improved access to more affordable housing solutions," Sotheby's said.
It said that the foreign buyers' tax had "an initial dampening effect on sales" but interest from foreigners and locals is bouncing back, "a trend expected to continue into the third quarter of the year."
It may be too early to tell how the reforms to Ontario's housing market will impact Greater Toronto, but Sotheby's suggests here, too, the results may not be an affordable housing market.
"Industry experts are cautioning that in spite of the initial cooling of consumer sentiment, policy intervention may result in unintended consequences with limited impact on affordability," the report said.
Rising interest rates won't rain on this parade
Sotheby's CEO Brad Henderson told The Canadian Press that the expected interest rate hike from the Bank of Canada will probably have little impact on the luxury housing market.
He said high net worth individuals tend to be less affected by increases in interest rates than Canadians who spend a significant portion of their income on housing-related costs.
But rate hikes could have a "dampening effect" on other, less overheated housing markets if they're large enough, he said.
"Unfortunately interest rates are not a very exact tool,'' Henderson said. "They are a very blunt instrument, and it will have the same effect on markets that aren't quite as frothy as Toronto and Vancouver.''
— With a file from The Canadian Press
What's Going On In Housing?

Our weekly newsletter delivers the news and analysis you need on Canada's housing market. Sign up below and don't miss an issue.
Popular in the Community