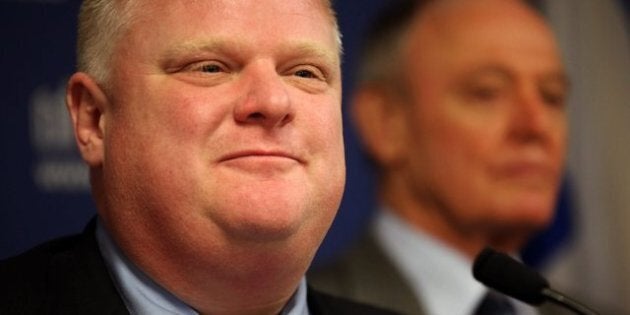 Toronto Mayor Rob Ford will likely be doing a few things this weekend, enjoying the outdoors at the cottage, barbecuing with his family, maybe even enjoying Canada Day fireworks. One thing that the mayor won't be doing is celebrating Toronto's Pride Parade, one of North America's largest celebrations of gay and lesbian culture.
The event, the culmination of the city's Pride Week, did not even merit a mention in the mayor's weekly e-mail.
"Dear Friend, I'd like to take this opportunity to wish everyone the very best over this Canada Day Weekend," the e-mail begins.
The mayor has insisted in the past that he can't attend the Pride Parade because it conflicts with a long-running family tradition to spend the long-weekend at the cottage. Ford also did not attend the flag-raising at City Hall earlier this week. Twenty-seven city councillors did attend the ceremony.
Photos surfaced this week of then-mayoral candidate Rob Ford at a Canada Day event in East York in 2010.
Toronto's last three mayors, have all attended the Pride Parade, widely considered one of the largest public events in the city. Even Mel Lastman, Toronto's last right-wing mayor urged Ford to attend the parade saying that he would enjoy it. "My son said, 'Look dad, you're the mayor of all the people, and you should be there.' And I was there. And I'm glad I was there. I enjoyed it," he told City News last year.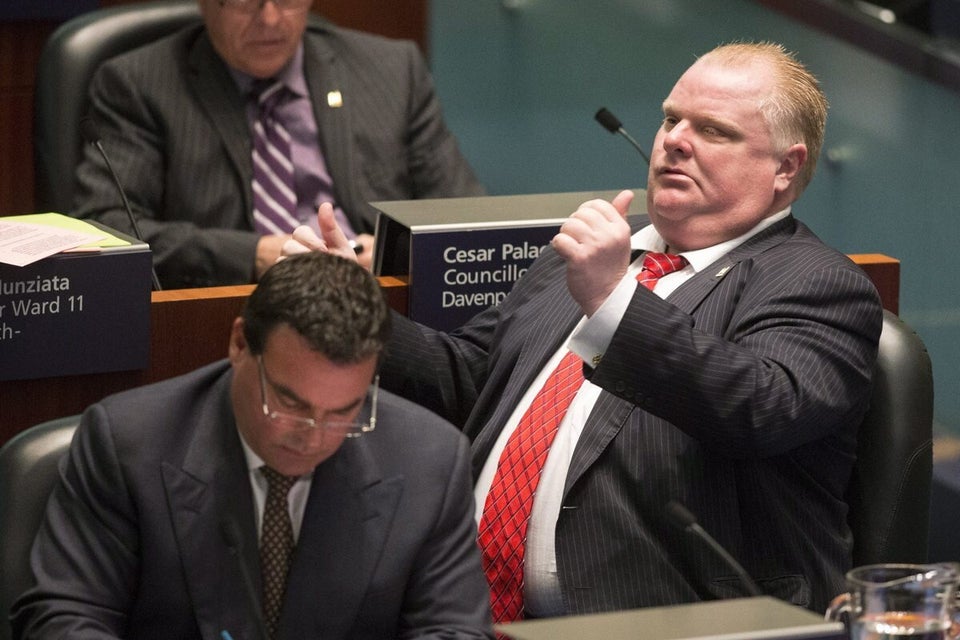 The Many Faces Of Rob Ford