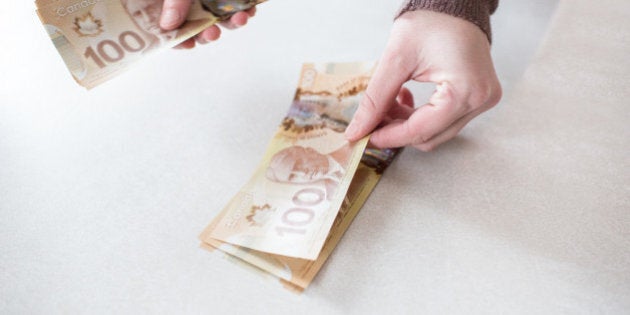 When Torontonians go to the polls and something like 95 per cent vote for either Tory, Ford (Doug) or Chow, they will need to wade through 62 names of other candidates who simply cannot win the office they are seeking.
There are 358 candidates for Toronto's 44 city council positions, meaning on average there are eight candidates for every voter to choose from. But in places like Ward 20, Trinity Spadina, there are 22 candidates vying for Adam Vaughan's old job.
Some will say a lot of candidates running is healthy for democracy and shows the public has a strong interest in the future of the city. There is no doubt that many of these folks running are doing so because they actually have ideas they believe would improve the life of the city. But the reality is many of these folks are not running to win, and know they will never be burdened with actually having to govern.
Residents do not have time to independently research all 65 candidates running for mayor, or the more than a dozen candidates for council running in many of the wards in our city and the media obviously does not give candidates with limited profile or hope of winning, the opportunity to use their medium to connect with potential voters.
In many respects having 65 people run for Mayor, 62 of whom have no legitimate chance of winning or even getting their deposit back, weakens our process by allowing the media to arbitrarily determine who is worthy of listening to and who isn't.
Where we have party systems, like at the provincial and federal level, nomination elections for candidates deal with this issue, by allowing those who want to run to try out among members of their party. Other politically active people reward those who have been active in the community and working to make a difference with their vote. Even after those candidates have been nominated by their political party, their work in getting on the ballot isn't over, as they need to have a nominal number of members of their riding sign their nomination papers before Elections Ontario or Elections Canada will accept them.
Right now, approximately 62 candidates for Mayor are not expected to receive the 2 per cent of the vote necessary for their $200 deposits to be returned to them. By letting them run, ballots turn into word match puzzles as dreary-eyed voters, wanting to do their civic duty have to scan the list looking for their candidate of choice.
Wouldn't it be cleaner if one had to get 1 per cent of the voting public to sign their nomination papers between January 2 of the election year and the mid September nomination day? This would let the dreamers file to run, and give them the chance to demonstrate their viability to an extent that would narrow the field to only those who are serious.
From there, it would be a lot more difficult for the media to only focus on preferred candidates, as those on the ballot following nomination date, would certainly have earned their place there.
Consider that in 2010, only Rob Ford, George Smitherman and Joe Pantalone received more than 2 per cent of the vote with 94.44 per cent of the vote between them.
The other 37 candidates split the remaining 5.56 per cent of the vote.
In 2006 David Miller and Jane Pitfield combined took 89.31 per cent of the vote, with 36 other candidates splitting 10.69 per cent, none of whom received their deposits back either.
2003 saw four candidates battle over 95.7 per cent of the vote, each winning their deposit back, while 39 candidates wrestled over 4.32 per cent, each losing $200 dollars in the process.
Participatory democracy is a great thing and the barriers to seeking office should not be high or arbitrary, but they do need to be realistic.
We can pretend living in Toronto and having $200 dollars you aren't using qualifies you to be Mayor, but it doesn't. There are realities that come with running for office and one of those is being able to demonstrate popular support for your candidacy and ideas.
Toronto would be better served if everyone on that ballot had to earn their place on it by actually engaging with the voting public and convincing 1 per cent of eligible voters for their office they are seeking to sign their nomination papers.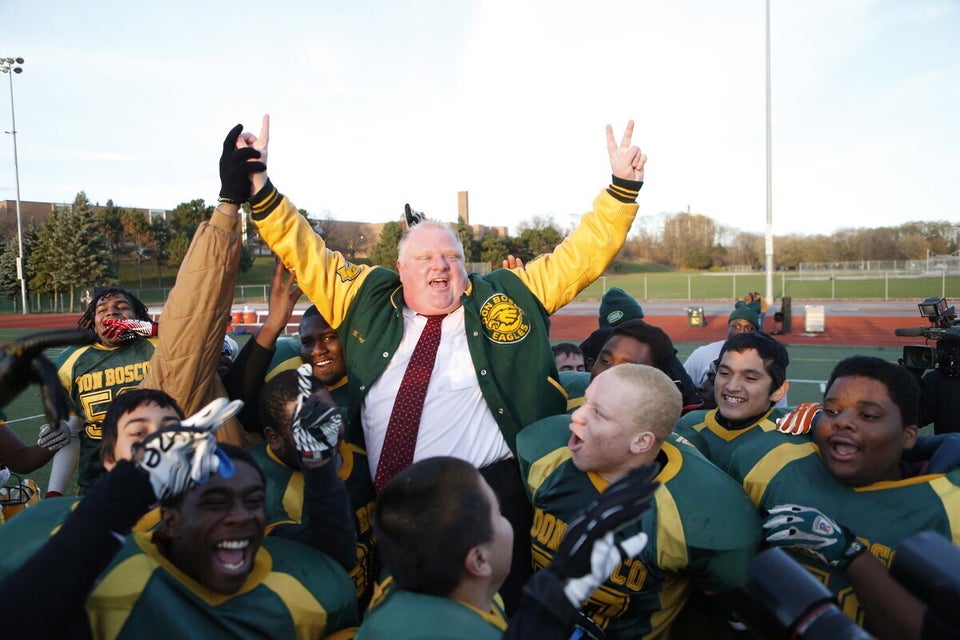 Rob Ford's Evolution: A Look Back At The Toronto Mayor's Career (PHOTOS)