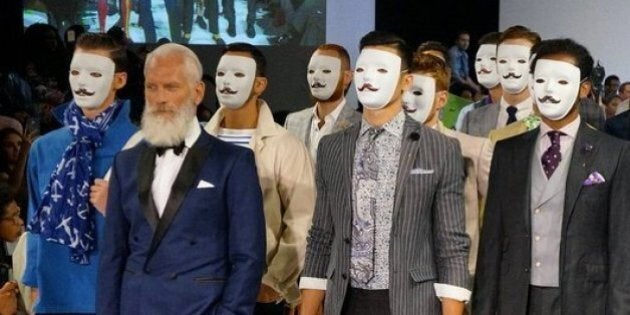 Friday marked the final day of Toronto Men's Fashion Week (TOM*FW) spring/summer 2016, and boy did the season end off with a bang.
Keniya-X kicked things off with their streetwear cool collection filled with earthy and tribal vibes, while Finezza brought some of the most dapper duds we've seen so far to the TOM*FW runway. Just Ta by Alan Ta's opened with a dreamy scene: a gothic bride with angel wings projected behind her, who was followed by men in rose flower crowns (and yes, it worked).
Next, TOM*FW fave and new Air Canada uniform designer, Christopher Bates, drew in a huge crowd and wow-ed with his expertly tailored suits (we especially loved the lavendar hues). And finally, the night closed off with the five designers competing for the Emerging Menswear Designer Award (EMDA): Ante Meridiem, Nowhere, 3.Paradis, Common Ground and Thomas Henry Made, with 3.Paradis scooping up the $10,000 grand prize.
Check out all the highlights from TOM*FW day three below!
Just kidding...but one hell of a look-alike!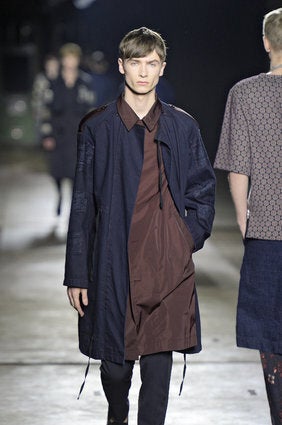 Men's Fall 2015 Fashion Trends