This deep into the information age, it's hard to imagine living without Internet access. But what if you had no choice?
Many people in Canada and around the world simply can't afford access, creating a "digital divide" that is preventing low-income Canadians and their children from escaping the poverty trap.
But one Toronto-based charity is trying to fix that.
reBOOT Canada, established back in 1995, focuses on "sustainable access to low-cost technology solutions." That effort includes recycling and refurbishing donated computers that would otherwise be headed to the landfill, reducing electronics waste while increasing hardware access.
But even distributing 200,000 pieces of equipment to non-profits and individuals over the past two decades hasn't solved the issue of affordability when it comes to actually getting everyone online.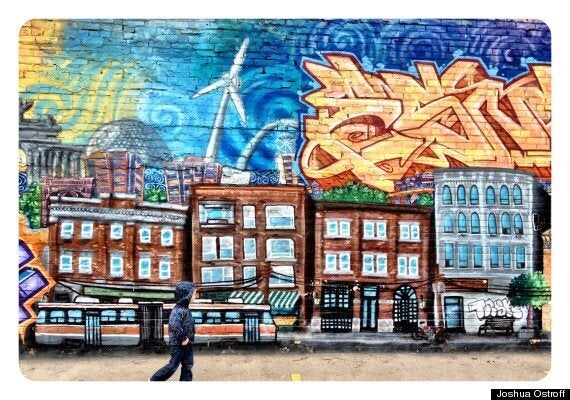 A child walks through Toronto's Parkdale neighbourhood.
"The hot spots are intended to provide Internet access to individuals for whom data plans and cable at home are not affordable and to create awareness of the organizations we have partnered with to provide the service," reBOOT's executive director Francisco Rota tells The Huffington Post Canada.
"Our goal this year is to be able to show the positive impact that free Wi-Fi has on a community – it will be measured in terms of gigabytes transferred, increased traffic to partner sites, interviews in the community and sustainability of the network," he said.
"We feel that if we can show the social benefit of free Wi-Fi – in addition to the well-known commercial and tourist benefits – it could stimulate the appetite in city hall to have a concrete plan to make the Internet and basic technology a public [service]."
While Fredericton, N.B. and London, Ont. have pulled off free community Wi-Fi, Toronto only enjoyed such a service in the downtown core for six glorious months back in 2006 thanks to then-city-owned Toronto Hydro Telecom putting wireless hubs on streetlights. But according to a recent Toronto Star report, the One Zone service collapsed after they began charging $30 a month, $10 a day or $5 an hour.
"Our goal this year is to be able to show the positive impact that free Wi-Fi has on a community."
However, the Star also reported that the city is once again looking into how to improve public Wi-Fi access, including Councillor Josh Matlow's efforts to bring the service to city parks and community housing. Though part of his push is to attract tech start-ups, he told the Star that he also wants to "combat the digital divide."
"If you want to apply for jobs or study for exams, it's your connection to the world. Some people have it, some do not. That's not right," Matlow told the paper.
Another, albeit currently limited, Internet access project is being run through the Toronto Public Library in partnership with Google Canada and Telus. Low-income residents can sign out Wi-Fi hotspots from six branches in priority communities, but can only use 10 gigabytes a month after which the device will turn itself off until the next month. This allows for email and online forms but not watching video or most downloads.
ReBOOT's 24/7 free Wi-Fi project will initially run along Queen Street West between Dufferin Street and Sorauren Avenue, though they would like to expand it further into Parkdale and, depending on the data they collect, inspire similar projects elsewhere to help those priced out of traditional access.
"Our hope is that the network of community-facing organizations and social services within a neighbourhood could collaborate with businesses and charities like reBOOT Canada, sharing costs and expertise to provide free Internet access to economically vulnerable communities across the country," said Rota.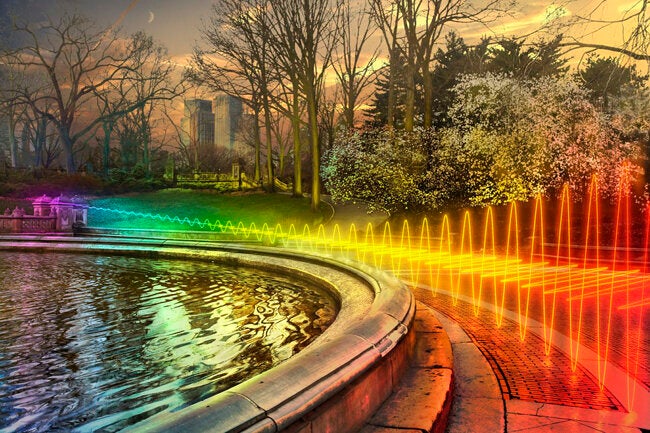 The World Of Visible WiFi
Popular in the Community