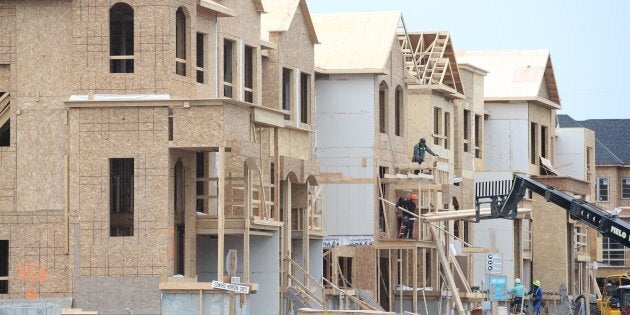 Sales of pre-construction detached homes in the Toronto area plunged by 73 per cent in September, as evidence mounts that investors — if not homebuyers — are pulling back from the market.
Data from the Building Industry and Land Development Association (BILD) showed that there were just 352 pre-construction low-rise homes sold in Greater Toronto in September of this year, down from 1,295 in the same month a year earlier.
Prices for new low-rise homes have fallen about 17 per cent from their peak in May, to an average of $1,608,000 in September, BILD's data showed.
Watch: Canadian cities where you can afford a house on $50,000 a year
The pre-construction condo market is holding up more strongly. Despite sales being down 37 per cent year-on-year in September, prices are still rising and are up 36 per cent from a year ago, to an average of $661,188.
"The launch frenzy that had characterized the market over the past year is over," Patricia Arsenault, executive vice-president of research consulting services at Altus Group, which compiles the data used in BILD reports, said in a statement.
"Buyers now feel that they can take a bit of time to shop around, without the fear of losing out."Patricia Arsenault, Altus Group
It's a clear sign that market conditions have changed dramatically since Ontario introduced its Fair Housing Plan this April, in efforts to cool skyrocketing housing prices.
Realtors report a very uneven slowdown since then, with some parts of Greater Toronto seeing dramatic drops in sales and prices, while other areas — particularly in the city of Toronto itself — hold up.
Investors pulling out?
Evidence is mounting that, with price growth slowing or reversing in recent months, investor interest in Toronto's housing market has taken a dive.
Real estate website BuzzBuzzHome reported this week it is seeing "disappearing demand" among real estate investors in the Toronto area. Investment-related requests for information to the site were down 52 per cent in September, compared to the same month a year earlier.
What's Going On In Housing?

Our weekly newsletter delivers the news and analysis you need on Canada's housing market. Sign up below and don't miss an issue.
At the same time, the city is seeing a spike in new low-rise home construction, up 82 per cent in the third quarter, compared to the previous quarter.
"If those units cannot be easily absorbed into the market, prices will have to adjust accordingly," BuzzBuzzHome said in its report.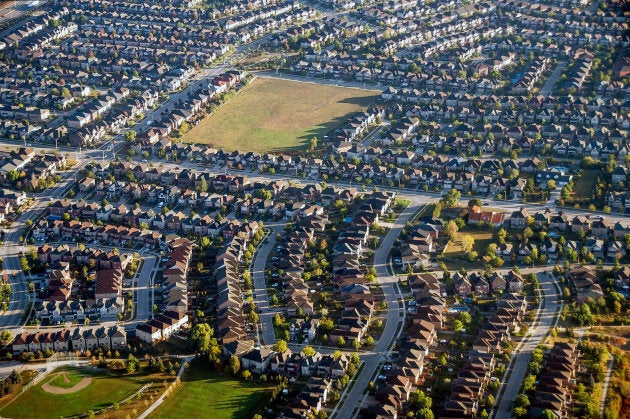 "Overall, the GTA new construction market may need to undergo a slight price correction to accommodate the jitters caused by the Fair Housing Plan, the changes in the overnight (interest) rate, and stricter mortgage regulations."
The report is not forecasting a broader downturn in Greater Toronto's housing market, thanks to a strong economy in the region.
"Growth in wages, decreases in unemployment, continued investment in tech, and positive net migration will continue to fuel housing demand in the region," BuzzBuzzHome said.