"Go back to where you came from."
It's a phrase minorities fear they'll hear. And sometimes they do.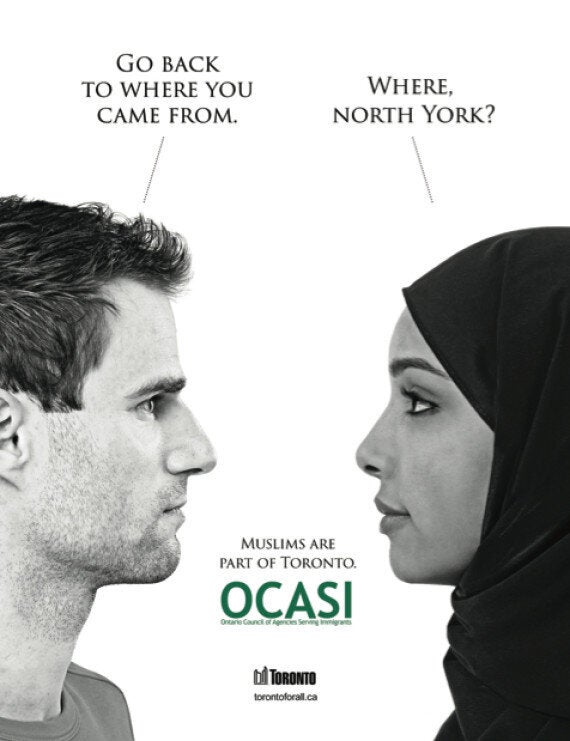 That's why the City of Toronto and Ontario Council of Agencies Serving Immigrants (OCASI) launched their "Toronto for all"campaign Tuesday, targeting racism and Islamophobia.
Posters that show Muslims standing up against the idea that they don't belong in Toronto have been popping up around the city.
"Muslims are part of Toronto," the ads read.
Debbie Douglas, executive director of OCASI, says the campaign was timed to kick off just before World Refugee Day on June 20.
"It is important that Torontonians from all walks of life take responsibility for not only welcoming refugees but also examining assumptions and stereotypes they may hold about Muslims," Douglas said in a news release Wednesday.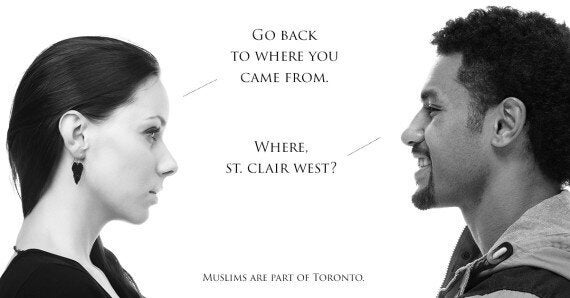 The initiative earned praise from the National Council of Canadian Muslims' communications director Amira Elghawaby, who called the city's efforts to combat racism "uplifting."
While many social media users are supporting the campaign, others are less enthusiastic about the message.
Some pointed out that not all Muslims living in Toronto are from the city.
Douglas says the campaign was meant to encourage a conversation around "erroneous and harmful assumptions" about immigration.
"Everyone from Toronto is from somewhere else and, as a city, this is a point of pride," she said.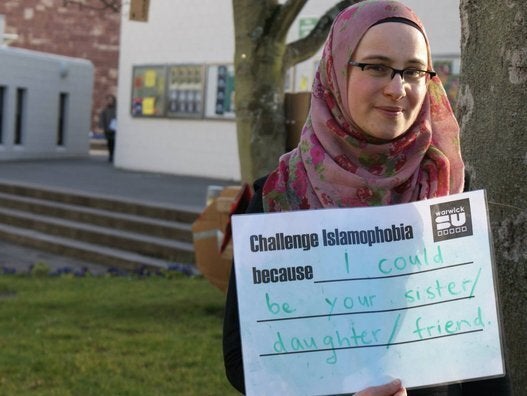 24 Reasons To Challenge Islamophobia