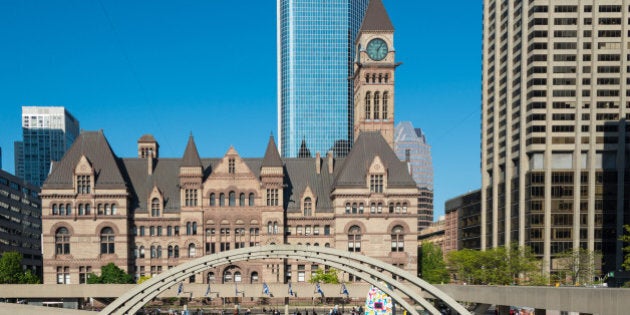 Toronto's Old City Hall could be filled with shoppers instead of lawyers as the provincial and municipal courts prepare to leave the building sometime in the next decade.
A city staff report, to be considered by the Government Management Committee on Oct. 5, makes a number of recommendations, including turning the property into a retail centre. Current tenants are scheduled to leave no later than Dec. 31, 2021.
The report suggests that tenants may be selected on themes such as arts and culture, technology and innovation, specialty retail or "the best of Toronto."
Real estate brokerage firm Avison Young was hired by the city to analyze both the space and the market.
"The results of the analysis concluded that the highest and best use for Old City Hall would be conversion to a retail centre that contains a mix of food service, leisure, event and civic uses," the report states. "Paramount in the consideration of options for Old City Hall is the need to make the building publicly accessible."
The security screenings currently in place at Old City Hall create "a deterrent to tourists and visitors exploring the building."
Avison Young suggests that the city could charge tenants $41 per square foot, plus maintenance costs.
The courtyard had been previously requested to be reserved for a potential future City of Toronto Museum. Instead, the brokerage suggests that Toronto could make more money by leasing the space to a different tenant.
However, Avison Young "identified ways in which museum artefacts and exhibits could be integrated into the tenant program for Old City Hall if a museum, or dedicated museum space, is not viable.
Old City Hall is actually Toronto's third city hall. It was completed in 1899 at a cost of $2.5 million.
When Toronto's current City Hall — designed by Finnish architect Viljo Revell — was completed, Old City Hall was threatened with demolition during the planning of the Eaton Centre.
"Friends of Old City Hall," a group of concerned citizens and activists, convinced the city to preserve the landmark that complemented Osgoode Hall and the new City Hall.
What do you think of the proposal? What would you like to see at Old City hall? Let us know in the comments below.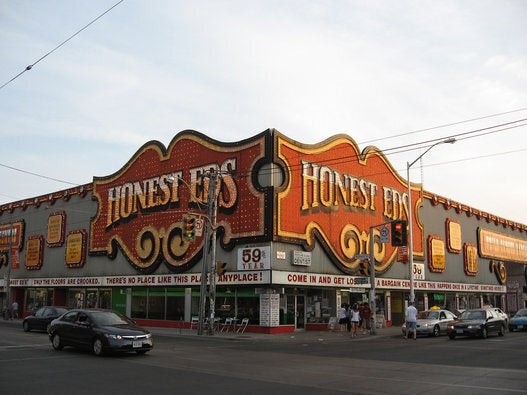 7 Iconic Toronto Stores That Are History