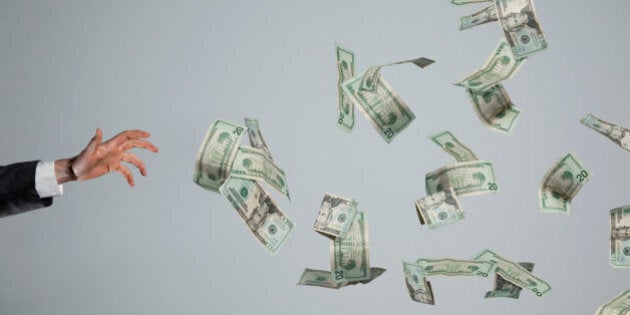 With the deadline for Toronto to submit its commitment to bid for the 2024 Olympic Games just days away, I thought I would ask Smith College professor of economics Andrew Zimbalist his thoughts about Toronto entering the race.
You might also know that he testified this summer to the Massachusetts State Senate on the economics of hosting the Olympics, and later weighed in on Boston's campaign to host the 2024 Games, even engaging with campaign head Steve Pagliuca in a televised debate about the pros and cons of hosting. His involvement in Boston is partly why that bid came crashing down in July.
As a leading analyst of public investments for sports mega-events (including Olympic bids), you would think Canadian journalists would have asked him about the events in Toronto. But they haven't. So, I did. Here's what he had to say:
JF: Toronto is considering a bid for the 2024 Olympics. Mayor John Tory says he's still mulling over the economics of it all. What advice would you give to Tory about bidding at this time?
AZ: The hard reality is that scholarly research on the economic impact of hosting the Olympics is not encouraging. The vast majority of studies show either no impact or a negative impact. Some of the much-hyped effects, such as increased tourism, have not come to pass. As I explain in my book Circus Maximus, London experienced a six per cent decrease in tourism in 2012 and Beijing experienced a drop of over 20 per cent.
What happens is that Olympic tourists displace normal tourists, who stay away from Olympic cities fearing congestion, high prices, or security issues. The Games take over the city and there's nothing local tourism operators can do. For instance, the host must make all advertising space in the city available for IOC use for nearly two months, giving Olympic sponsors a monopoly over public promotional space.
Everyday life for citizens is also affected as city planning agendas are hijacked by private interests so that whatever promises were made to the public during the early bid phase get reconfigured through the building phase to serve private investors. What is more, the public almost always pays for this development.
JF: "Almost always pays"? Are there any Olympic cities that don't conform to that pattern, that have benefited economically from hosting?
AZ: Special circumstances in Los Angeles in 1984 and in Barcelona in 1992 turned that pattern around. There are a few good synopses in the media about the 1984 bid because L.A. is vying for the 2024 Games and boosters there are promoting the fact that the '84 Games didn't saddle the public with massive debt.
For L.A., as with Barcelona, the host city was able to renegotiate the IOC's Host City Contract to work in their favour. It is unfortunate that more cities don't renegotiate the Contract right from the start, as L.A. is doing right now for the 2024 bid. Of course, L.A.'s efforts in this regard may make it more difficult for the city to win the bid. Yet, if cities coordinated such behavior, hosting could become a more attractive proposition.
JF: Boosters claim that Agenda 2020 will make the bidding process cheaper. Is that the correct way to think about Agenda 2020 and bidding?
AZ: Agenda 2020 has yet to be proven. It was born out of a crisis for the IOC, where cities were losing interest in hosting. Agenda 2020 is an attempt to reverse that trend by proclaiming there will be easier, cheaper and more flexible hosting terms. Agenda 2020 will probably have a marginal positive impact, but as long as cities compete against each other to host, the propensity toward excess, gigantism and financial loss will persist.
The other salient fact about Agenda 2020 is that it is a set of policies in process. Just a few weeks ago, on August 2, the IOC announced that it eliminated the "applicant" phase of bidding, jumping straight to the "candidate" phase, beginning on September 15. It's not clear what requirements will be set, what documents will need to be signed, and by what date they will be due. And the bidding process alone has typically cost cities $60 to $100 million dollars. I expect the bidding costs for 2024 will also be in this range.
JF: Boosters also claim that Toronto now has all of the required facilities, except the main stadium, to host the 2024 Olympics. Is this true?
AZ: If Toronto is selected as the host, it will have to build an Olympic Village with 17,000 beds, medical facilities, training facilities, entertainment venues, and cafeterias. These venues are costly -- Boston's Olympic Village was budgeted at $2.6 billion. Toronto will also have to build an Olympic Stadium and will need a total of some 33 venues with an Olympic overlay. Cost overruns have averaged over 3.5 times the initial bid for the summer Olympics since 1976. London 2012's initial bid estimate was approximately $5 billion. Its final cost was over $18 billion. Overruns occur because plans change in scope during the bid competition and because the enormous amount of needed construction compressed into a short time frame with a fixed, hard deadline inevitably lead to sharply increased construction costs. I analyzed Boston's bid for Harvard Magazine earlier this summer. These and other details relevant to Toronto's bid can be found in that article.
JF: In its review of Circus Maximus, The Economist wrote, "Even appropriately jaded readers are likely to be shocked by the evidence in Circus Maximus... which reveals the magnitude of the deception that precedes these events and the disappointment that follows." Ignoring expert insight will likely prove costly for Toronto.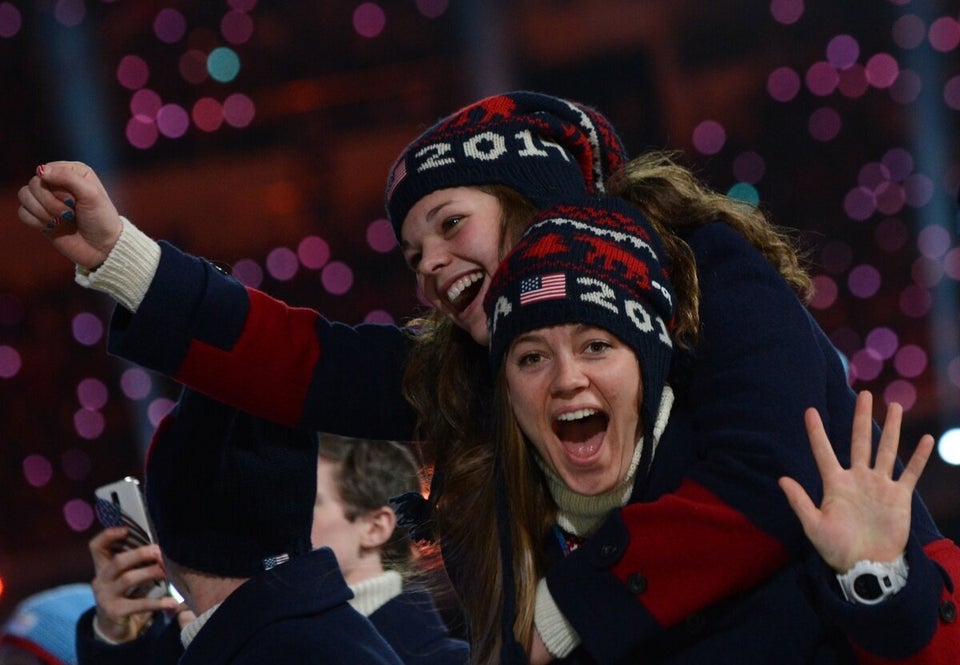 Sochi Olympics Closing Ceremony