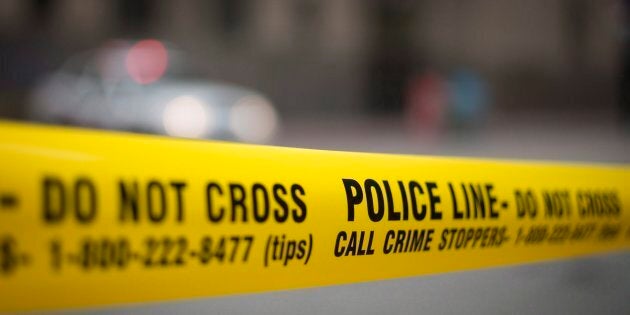 TORONTO — An 11-year-old girl's claim that a scissors-wielding man approached her on the way to school and cut her hijab has turned out to be untrue, Toronto police said Monday as they closed their investigation into what was suspected to be a hate crime.
The alleged incident, which was reported on Friday, made international headlines and had drawn swift public condemnation from the prime minister, Ontario's premier and Toronto's mayor.
On Monday, police said their investigation concluded with no charges laid and no consequences for the girl.
"These allegations were extremely serious and not surprisingly, they received national and international attention,'' police spokesman Mark Pugash said in an interview. "We investigated, we put together a significant amount of evidence and we came to the conclusion that what was described did not happen.''
Pugash said police don't know how the story escalated. He stressed that it's "very unusual'' for someone to make such false allegations and said he hopes it will not discourage others from coming forward.
Canadian Muslim organizations expressed similar concerns, saying they feared others who experience hate crimes may be reluctant to report them out of worry that they will not be believed.
False report is 'unsettling'
The executive director of the National Council of Canadian Muslims, Ihsaan Gardee, said that while the group is relieved the girl wasn't attacked, the fact that a false report was filed is "unsettling.'' Such reports "not only affect the person making them, but may also affect persons who are in fact targeted by Islamophobic and hateful acts,'' Gardee said.
Safwan Choudhry, spokesman for the Ahmadiyya Muslim Jama'at Canada, said it would also be naive to ignore the risk of potential backlash against the girl and her family as well as other Muslims in light of Monday's news.
"While this incident has proven not to be true, we did all witness that just a couple years ago a Muslim mother was brutally beaten up in Toronto while she was dropping her kids off at school,'' he said. In that alleged incident in 2015, police said the woman was kicked, beaten and had her cellphone stolen by two males before fleeing to a nearby school.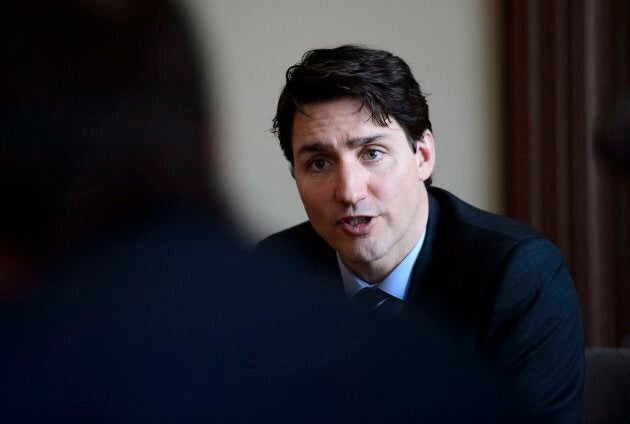 There was a dip in police-reported hate crimes targeting Muslims in 2016, with 139 reported, according to the latest data from Statistics Canada. That followed what the agency called a "notable increase'' in such crimes the previous year.
Prime Minister Justin Trudeau, who strongly denounced the alleged hijab-cutting incident on Friday, told The Canadian Press on Monday he would not comment on the findings of the police investigation. But he said there is nonetheless a pattern of hate crimes against religious minorities, particularly women, that needs to be addressed.
The pattern or trend lines that we're seeing is ... one of those warning signs about intolerance.Justin Trudeau
"This is something that we need to take very, very, very seriously and the pattern or trend lines that we're seeing is ... one of those warning signs about intolerance,'' he said.
"And reminding people that we are a country that defends freedom of religion, defends freedom of expression, defends people's rights to go to school and not be fearful or harassed is fundamental to who we are.''
Ontario Premier Kathleen Wynne thanked police for their work and said she was "thankful and relieved'' the alleged assault didn't take place.
Toronto Mayor John Tory defended his decision to speak out, saying he would continue to do so "any time there are reports or allegations of hate or intolerance in our city.''
"It is good to know that this event didn't happen,'' he said. "We all must remain vigilant in the fight against hate, racism, bigotry, anti-Semitism and Islamophobia to make sure our city remains an inclusive place.''
The Toronto District School Board — which had pledged last week to offer support to the girl, her family and other students — said only that they were "very thankful that this assault did not in fact happen.''
Parent relieved but scared for future victims
Titus Gho, whose child goes to the school the girl at the centre of the incident attends, said he was relieved that there hadn't been an attack but saddened that it may become harder for people who suffer real hate crimes to find justice in the future.
"You kind of have to be responsible for what you're saying especially when it is such a serious allegation because when .... you're talking about Islamophobia and racism and things like that, there are a lot of emotions that are attached to it,'' he said. "Next time when you have a similar incident somebody is going to think 'Well maybe this is fake again.'''
Victoria Talwar, an expert on children's social-cognitive development at McGill University, said it's common for children to lie but those are more often "little fibs'' than big lies with serious consequences.
Next time when you have a similar incident somebody is going to think 'Well maybe this is fake again.'Titus Gho
Though she said she could not comment on this case, Talwar said children tend to lie for the same reasons as adults: to avoid negative consequences, for personal gain or to appear more likeable, among others. And sometimes those lies backfire, she said.
The Grade 6 student whose claims were investigated had said she was walking to Pauline Johnson Junior Public School with her younger brother when a man came up behind her, pulled off her jacket hood, and started cutting the bottom of her hijab.
She said the man ran off but returned and once again started cutting her hijab from behind. The girl said that when she turned to confront him, the man smiled and ran away.
With files from Peter Goffin in Toronto and Joanna Smith in Ottawa.