An ice storm knocked out power in Toronto with more than 250,000 customers without electricity in the outage Sunday. Toronto Hydro warns that it could be up to three days before some customers regain power. There are power outages also in Mississuaga, Richmond Hill and other suburbs.
The storm that brought freezing rain overnight coated trees with ice, brought down power lines and caused travel to come to a virtual halt. The weather system brought ice storms to Southern Ontario and headed out to Quebec and the Maritimes.
On Sunday morning, Toronto hydro said large parts of the city was without power. An outage map showed large areas, including midtown, High Park, without power. In addition, Richmond Hill, Mississauga are also experiencing power outages.
Toronto Hydro said its crews were working 24 hours until power is restored.
Toronto streetcar service was also suspended Sunday as a result of icy power lines but resumed late Sunday night. Subways were also bypassing some stations due to power outages.
Given the wide reach of the outage, Toronto Hydro is reporting it could be Christmas Day before full power is restored.
LIVE BLOG below slideshow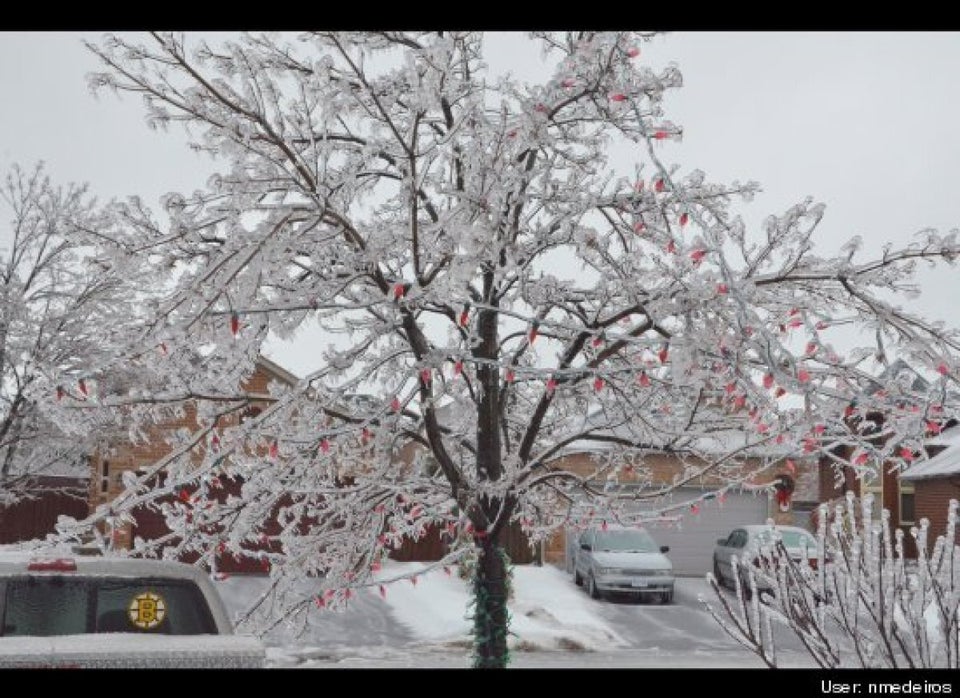 Ice Storm 2013
Popular in the Community