Toronto is recovering from a massive power outage in the wake of the ice storm Monday, but mayor Rob Ford says "the worst is over" and a state of emergency was not needed even as more than 200,000 are still without power.
Saying the city was open for business, Ford told a press conference Monday morning that the power outage that had more than 300,000 without power saw about 75,000 homes get powered restored.
The ice storm on Saturday overnight brought the city to a halt – with trees weighed down by layers of ice bringing down power lines and power to wide parts of the city – from High Park in the west to large parts of Scarborough to the east.
Since Sunday, streetcar service has been restored and of the two hospitals that had no power, East Toronto had gone up and Sunnybrook is expected to regain electricity by mid-day today.
Story continues below slideshow.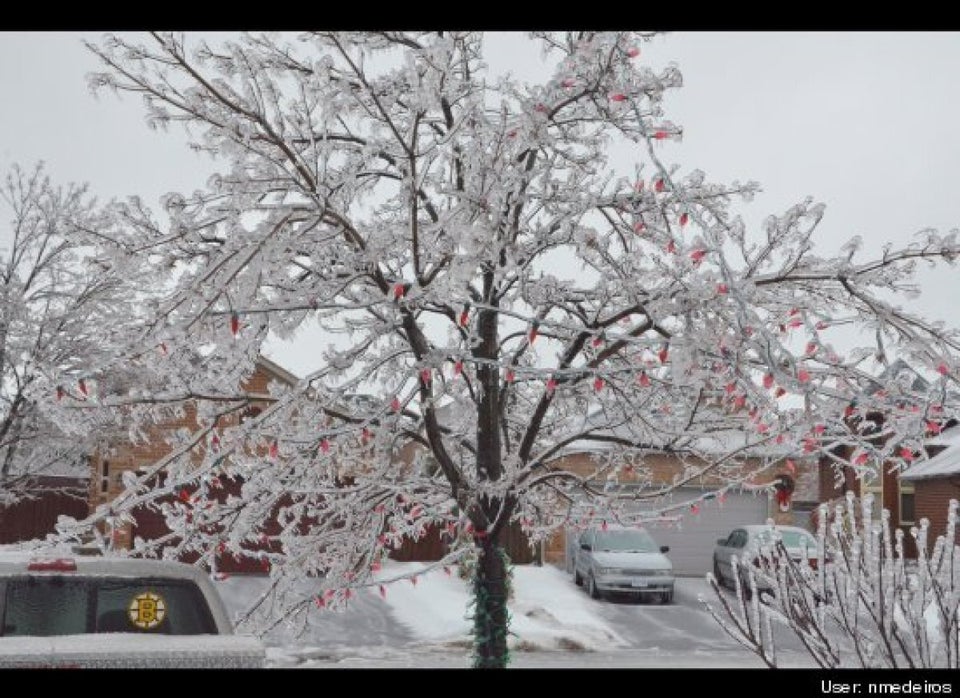 Ice Storm 2013
As the temperature is expected to dip in the days leading up to Christmas on Wednesday, the city is focusing on opening 24-hour warming centres and may be working with school boards to open up schools if needed. Toronto Hydro warned that power may not come back to homes until after Christmas. Monday's night low is forecast to drop to -8C with Tuesday's low at -14C and Wednesday at -14C.
Ford said that the city was "not even close to that situation" to call a state of emergency, saying compared with the Quebec ice storm in 1998.
"A lot of the streets are clearer than they were yesterday," Ford says.
"We're not declaring a state of emergency," Ford says, but that would have been considered if things had gotten worse Sunday night. Through the city, most libraries were open and 63 housing developments were without power, Ford said.
Toronto Hydro CEO Anthony Haines says crews are making progress. "Our crews continue to work around the clock," "It's pretty dangerous conditions quite frankly." He says the next priority for crews are making sure the big wires that are feeders to many clients are back up and running.
In hardest hit Toronto where the ice splintered a huge number of trees, and turned roads and sidewalks into skating rinks, more than 215,000 hydro customers were still in the dark. Some in the city may be in the dark through Christmas, The Toronto Star reported.
Ontario Premier Kathleen Wynne told a Sunday afternoon news conference that the province would provide support to municipal emergency crews as they scramble to do their jobs.
Buses were also operating between Woodbine Station and Kennedy Station Monday morning. Subway trains were also bypassing Yorkdale Station and North York Centre Station due to power outages.