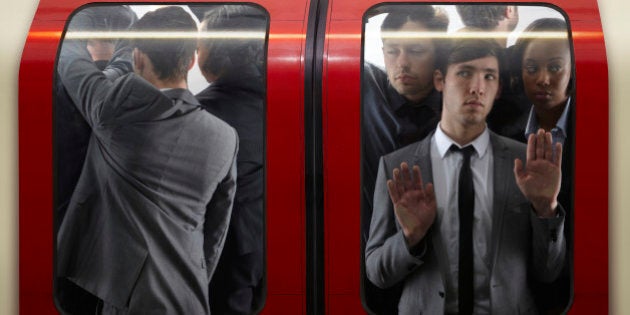 As municipal elections approach in Toronto, gridlock, transit and the topic of how we move around a fast growing city are taking centre stage. In a city that boasts 9.2 per cent population growth and annual construction of over $7.9 billion, that is no surprise. But what is surprising is how narrow the transit conversation has been. By focusing on light rail versus subway, or streetcar versus bus, we are missing an important debate about other solutions, including transit technology, user fees and active transportation such as walking, running, rollerblading and cycling.
For anyone who has spent a couple of hours or so in Toronto it is clear that the current transit strategy, such as it is, does not work. On one level, it is simply frustrating, but there is also the very real economic impact. Some analysts say congestion can cost up to $3 billion annually in lost productivity and up to $2 billion in mortality-related healthcare costs.
Public transit alone will not solve our congestion problems or improve the health of our cities. A recent U.K. report revealed that for one third of office workers, their longest walk is from the car to their desk. At a time when health experts tell us 10,000 steps should be our daily norm, clearly there are also health implications to limiting the transit policy discussion.
Maybe more cyclists are the solution? The percentage of Torontonians who commute by bike has remained essentially unchanged in the past 10 years. This is surprising since the increase in hip factor has made bikes and their paraphernalia ubiquitous around downtown espresso bars and fashion locals -- this, aside from the MAMIL's (Middle Age Men In Lycra) who populate our suburbs. This might be because we have reached a natural limit for a populous that considers biking a viable commuting option. Or it could be because we do not have a strategy to seamlessly move people across the city from east to west or from north to south. Spotty placement of bike lanes gets attention, but in the end does not change much without a cohesive plan.
Surely in such an interrelated global environment there must be learnings from other cities. Certainly the biggies like London and New York have been working on this issue for a very long time, but the innovations seen in Scandinavian countries and emerging large cities in Asia are worth exploring. Here then is a selection of transit solutions NOT making headlines in Toronto's municipal elections:
Establish a congestion charge - Though highly contentious when it launched in London in 2003, a 5-year review of London's congestion charge program found that traffic had been reduced by 15 per cent in the city's core. In addition, almost £100 million was raised annually in fees, which were ploughed back into public transport.
Extend transit hours - London recently followed New York in introducing 24-hour tube service on select routes and Copenhagen operates an all night driverless system. Both make possible public transit options for shift workers and late night revelers.
Information Technology Systems (ITS) - Cities in Vietnam such as Hanoi and Ho Chi Minh City are among many deploying video, heat sensors and radar to control traffic systems. This technology informs commuters about accidents, emergencies, bottle necks and alternate routes, thereby moving traffic more efficiently during peak hours.
Location fees - In Stockholm the city placed sensors in key locations around the city. When unauthorized vehicles cause congestion, such as parking in bike lanes, or off-hours delivery trucks, the sensor identifies the vehicle and charges them a congestion fee.
Promote active transportation - Over seven per cent of Toronto's commuters get to and from work by cycling or walking. This may not sound material but represents 190,000 commuters not taking a streetcar or bus seat, or sitting on already busy roads. Increased focus on integrated bike paths, accessible sidewalks and pedestrian safety will surely encourage this number to rise further.
Increase lane closure costs - Toronto charges about $3,500 per month to temporarily close a city lane. In major U.S. cities the cost is closer to that per day. Increasing the cost will force organizations to think more carefully of alternate solutions.
Time-linked parking - San Francisco increased parking rates during peak hours, encouraging people to find other transit options. It also let more drivers occupy the same spot, which in turn made retailers happy as more customers came to their stores.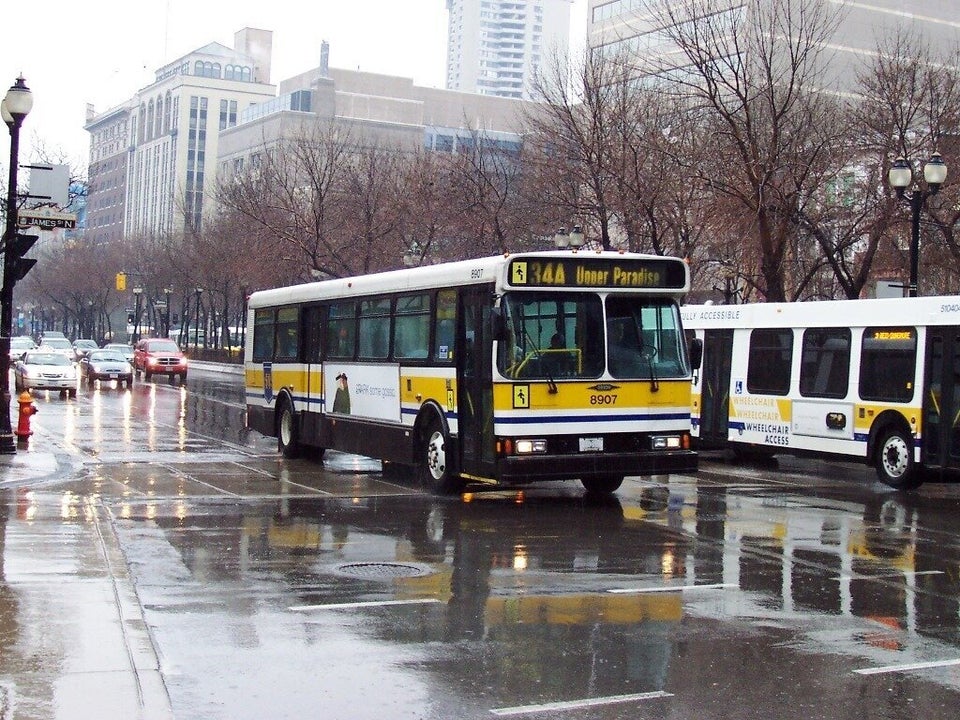 Canada's Best Cities For Public Transit