Some people relax with yoga. Others pursue meditation. And then there are those who need to smash a few items and call it a day.
The facility is part of Battle Sports, an indoor archery tag range that also lets customers wail on inanimate objects with a baseball bat.
Things start off with a protective suit and a set of dinner plates for $20. Customers wishing to wreck vengeance on that god-foresaken printer a la "Office Space" can do that too for a little extra.
Rage Room co-founder Tim Cheung says it's perfect for anyone in the city feeling a little high-strung.
"We thought it was a good idea for Toronto because it is such a high-stress city," Cheung tells the Huffington Post Canada. "Everyone so far loves the experience and are satisfied to the extent that they feel relaxed."
Still not sold? Well, you can watch from the eyes of "Like A Tourist" host Dan Rodo and see how the experience all (literally) breaks down.
With files from Arti Patel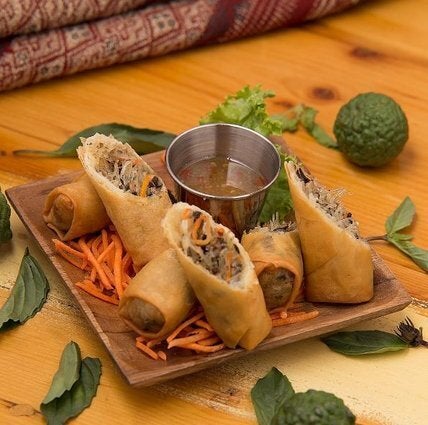 Toronto's Best Restos For Vegetarians
Popular in the Community