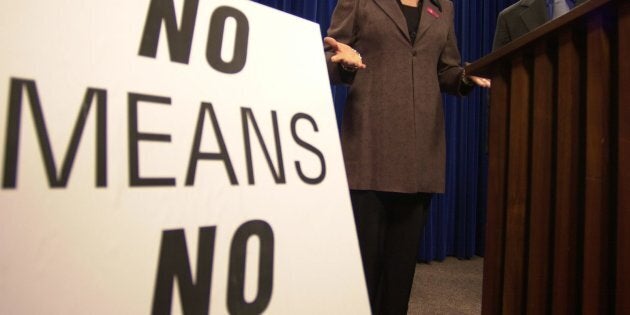 TORONTO — There are two days from this past year that deb singh counts among the best of her professional life.
The first was in March, when singh (who chooses to spell her name in lowercase) and one of her colleagues from the Toronto Rape Crisis Centre / Multicultural Women Against Rape attended a press conference hosted by the province's Roundtable on Violence Against Women. That's when Ontario's government, headed by Kathleen Wynne's Liberals at the time, announced a budgetary increase of 33 per cent for the province's rape crisis centres as part of its End Gender-Based Violence strategy.
"When we heard the news we cried," singh told HuffPost Canada in a phone interview. "We literally cried."
Two months later, she got an email laying out the financial details: the Toronto Rape Crisis Centre was receiving an additional $159,000.
"It was one of my greatest days of the year, to be honest with you," she said. "It was one of the happiest days of my career ... it was like this province saw survivors.
"This was ..." she pauses, searching for the right word. "Revolutionary. It really was."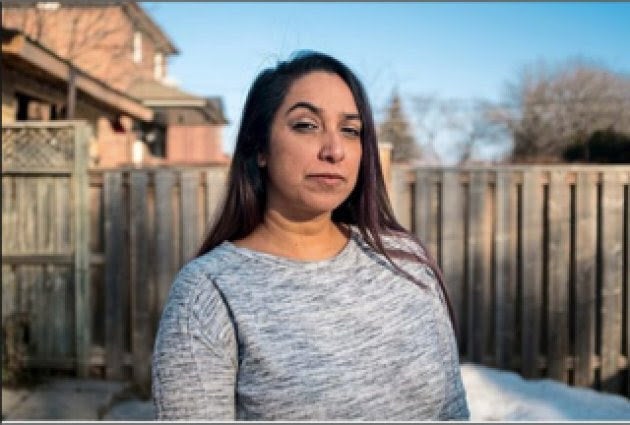 Now, like all of the other rape crisis centres across Ontario, singh and her co-workers at the TRCC are waiting to hear whether or not that funding increase will be honoured by Doug Ford's Progressive Conservatives, which formed government in June.
"We've been looking for word from our ministry reps pretty much since the promise came in March," singh said. "Up until now we still haven't heard anything directly."
The roundtable where she first heard about the funding was established in 2015 as a response to the murders of three women in the Ottawa Valley at the hands of a former boyfriend. Last month, the roundtable was disbanded by the provincial government.
The group's co-chairs Farrah Khan and Pamela Cross resigned, citing "the present government's lack of response" to issues related to gender-based violence. "The political direction of the Ford government is harming women and girls in this province," they wrote in the Toronto Star.
Community and Social Services Minister Lisa MacLeod told them that "although we recognize the valuable advice your members have provided, we will not be reconvening this particular roundtable created by the previous government."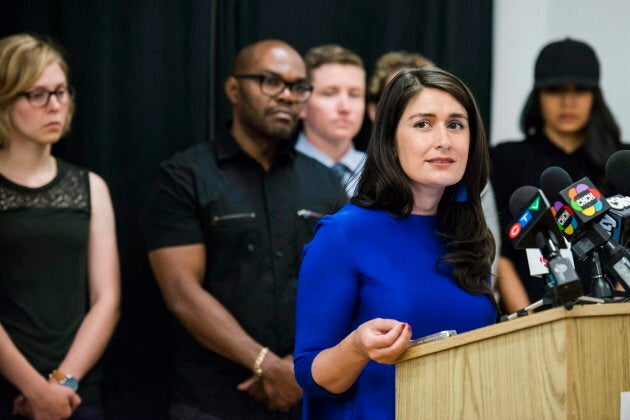 These actions are baffling to singh: "Why would you get rid of a nonpartisan group that was doing the very current work of advising the government? What's the point?" She says she's especially confused by why those cuts would happen now, when the need for both rape crisis counselling and conversations about gender-based violence are so great.
TRCC offers 24-hour crisis counselling over the phone, staffed largely by their group of about 200 volunteers. But there are only seven full-time staff members, and there's a waiting list of 15 to 18 months for face-to-face counselling. There's also a lot of demand for their court support program, where an advocate accompanies someone testifying against their alleged rapist in court, and similar initiatives for witnesses.
According to a Statistics Canada study published Thursday, sexual assault complaints filed with police increased sharply beginning last year, when a New York Times investigation of Harvey Weinstein launched the global #MeToo movement. Rape crisis centres have also seen much more activity, and the TRCC has more requests than ever for their existing programs — it's appears to be a particularly inopportune time to cut funding.
It's more than a full-time job. It's a mentality. It's a whole belief that what you're doing is meaningful to create change.deb singh
"One of the biggest impacts we've felt in the last year is this huge increase of people needing our services, but a decrease in our volunteers," singh says. "We just don't have the capacity to keep up with the amount of requests."
It isn't surprising to singh and the people she works with; there isn't a lot of money in what they do. "People don't do this kind of work because they're like, 'I need to pay rent,'" she said. "It's more than a full-time job. It's a mentality. It's a whole belief that what you're doing is meaningful to create change, and to create good things."
But the reality is that there are operating costs, salaries, and budgets. Many of the grants available for social programs favour new and innovative projects, singh said, and aren't open to organizations like TRCC that just need to cover their basics.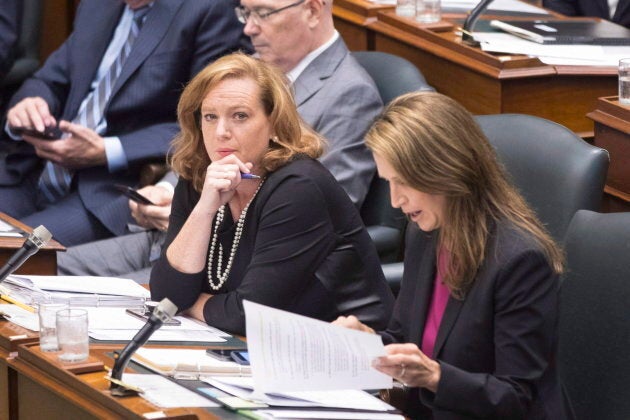 The former Liberal government had mandated that the increase of 33 per cent for Ontario's rape crisis centres had to be spent in one of two ways: either on rural travel costs or on staffing.
Travel costs are a concern for centres serving people in small or remote communities, but since that doesn't apply to Toronto, the TRCC planned to hire a new full-time staff member to join their ranks. This would significantly cut down on their waiting list, and enable them to serve more sexual assault survivors.
The situation leaves singh, and many like her, in an uncomfortable state of limbo. They'd rather not tell rape victims asking for help that they'll have to wait a year and a half, but they have no choice, she said. It takes a long time to hire someone suited to be a full-time rape crisis counsellor, but they obviously can't start looking until they know for sure they're getting the new funding.
Morale is low among the organization's volunteers who, usually on top of a full-time job, immerse themselves in other people's trauma. The heavy workload is also burning out employees, she said.
"If the new minister wants efficient work, this is not the way to do it," singh said.
A spokesperson for Ontario Attorney General Caroline Mulroney told HuffPost Canada that the provincial government is "in the process of reviewing all previously announced funding commitments," and noted that "more information will be shared as it becomes available." They wouldn't say when that would be.
In some ways, singh said she'd rather just know now if the government is cancelling the policy than wait in limbo.
"I'm very much waiting for the day when we hear we're not getting any of the money, and it's going to be over," she says. But she's quick to add that, "It will be a sad day for all Ontarians."