Gone are the days when you could find a bounty of low-rise homes on the Toronto real estate market.
They were here only 10 years ago, when there were 16,420 for sale. But those days are gone, supplanted by an era in which there were only 1,985 available in the Greater Toronto Area (GTA), as of last month.
This data comes via the Building Industry and Land Development Association (BILD), which represents home builders, developers and renovators throughout the region.
In a Tuesday news release, it said the supply of low-rise homes in the GTA, which includes detached, semi-detached and townhouse properties, fell to a record low last month.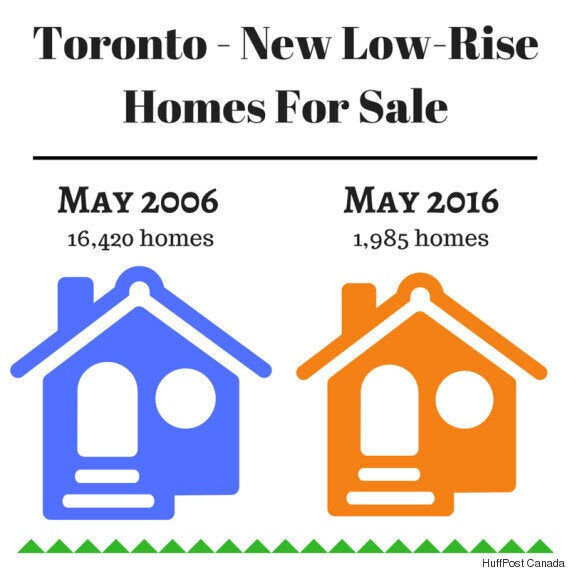 By contrast, sales of high-rise units in the GTA grew from 2,053 in May 2015 to 3,623 last month.
There are a number of reasons for this trend. One is that developers are following the Growth Plan for the Greater Golden Horseshoe, which aims to densify cities in a region that includes Toronto, Hamilton and St. Catharines.
For example, it set a density target of 400 people and jobs combined per hectare in areas such as Downtown Toronto, Yonge-Eglinton Centre and Etobicoke Centre by 2031. It also set a density target of 200 people and jobs per hectare in places such as Downtown Brampton, Mississauga City Centre and Midtown Oakville.
The plan had numerous aims, such as creating "complete communities that offer more options for living, working, shopping and playing."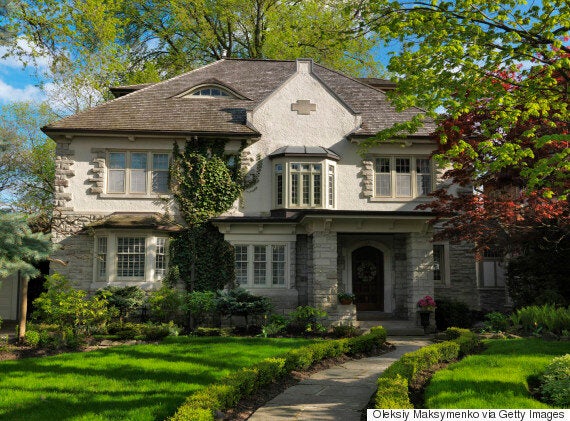 But the Growth Plan isn't the only factor that has led to fewer low-rise homes going up for sale.
BILD president and CEO Bryan Tuckey also said a "shortage of serviced developable land is reducing the supply of new low-rise homes brought to market and helping drive up prices."
Indeed, the average price of a new low-rise home in the GTA hit a record high of $875,174 in May. The average price of a detached home alone hit $1,125,988.
Throughout the GTA, low-rise home sales fell to 2,091 from 2,448 last year. But nowhere was the drop in sales more pronounced than in Toronto proper.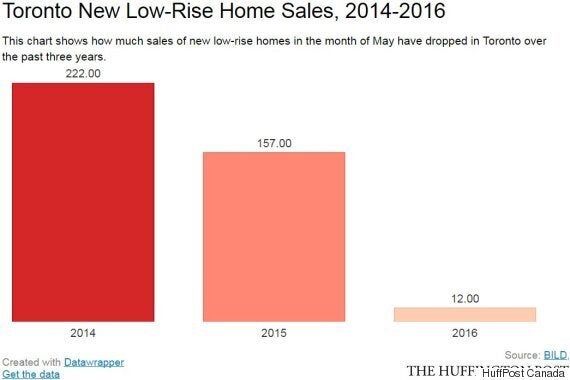 But as The Globe and Mail reported, then-housing minister Ted McMeekin said the Greater Toronto and Hamilton Area are only growing bigger, and the province must revise its plans in order to "sustainably support the growth."
"We must continue to create complete communities in which people live and work and in which businesses thrive."
The cost, it appears, is a diminishing supply of low-rise homes.
Popular in the Community