Location, location, location.
It's a common refrain from realtors when discussing what makes a home desirable.
But when it comes to the cost of renting in Canada's biggest city, the location of a subway stop is a good indication of how much you'll pay per month.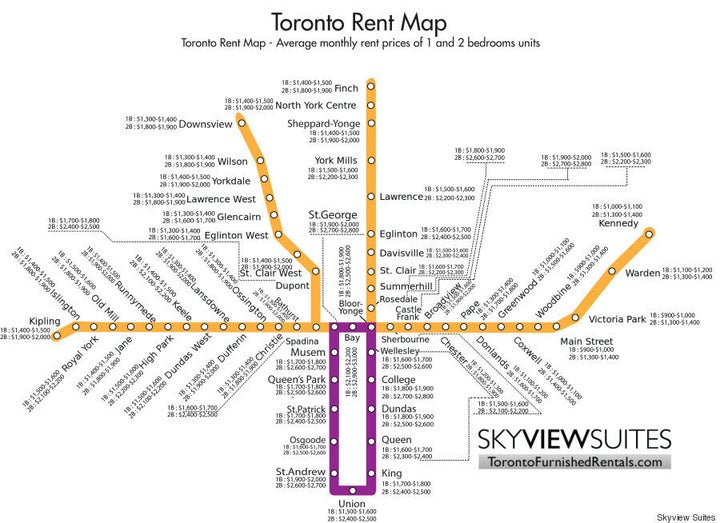 The map shows average monthly rent prices for one- and two-bedroom units throughout the city.
And unsurprisingly, it's more expensive to rent a one-bedroom near downtown stops such as St. Andrew ($1,900 to $2,000 per month), than it is at Kennedy in the east ($1,000 to $1,100).
One particular finding stuck out. The rental rate for a one-bedroom near Union, Toronto's southernmost downtown station, is cheaper than almost any other stop in the area.
SkyViewSuites collected its data using a number of offline and online sources. "Simplifying assumptions" were employed where condo data wasn't available.
Stops highlighted in purple, for example, represent rent in newer high-rise buildings, while stops coloured in orange represent all housing types.
The map comes shortly after The Huffington Post Canada crunched numbers to see whether it's more worth it to rent or buy in various Canadian cities.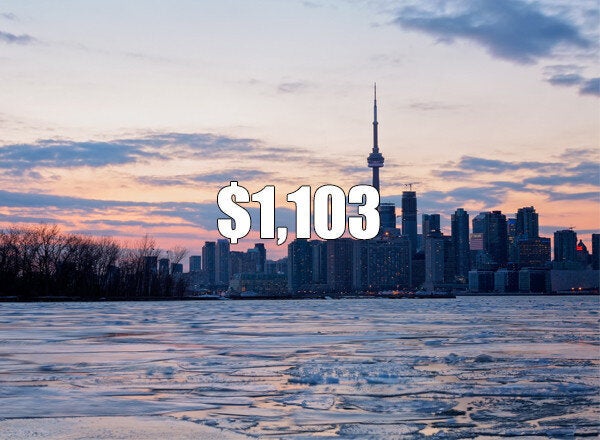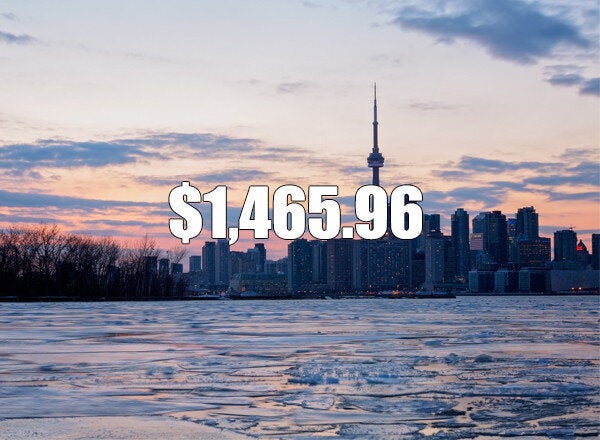 In Toronto's case, data from the Toronto Real Estate Board (TREB) and rental website Rentseeker shows that it would cost less to rent a one-bedroom apartment than to buy one.
The cost to buy took into account an average-priced apartment in the 416 area code, a 20 per cent down payment on a 25-year mortgage with a 2.89 per cent interest rate, as well as property taxes.
But these don't represent all the expenses involved in buying a home.
If it costs this much to rent in downtown Toronto, some would argue it's better not to know how much it would take to buy there.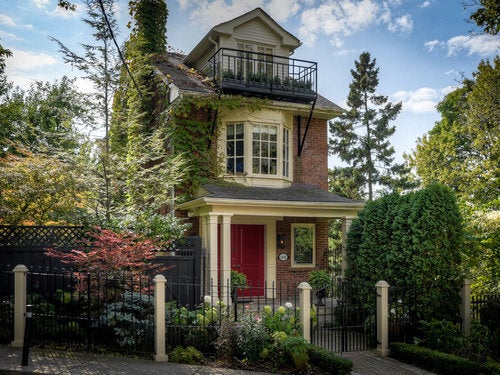 Gord Downie's Toronto House Sold Nov. 2015)
Popular in the Community