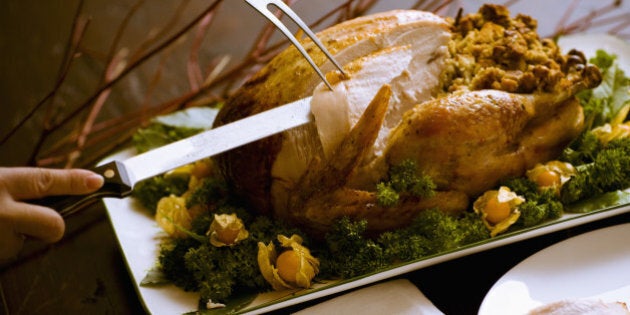 More than 100,000 people across Toronto are still without power over 50 hours after the ice storm hit parts of Ontario, Quebec and the Maritimes on Saturday night, and Christmas is drawing nearer by the hour.
For one Toronto restaurant, it wasn't enough to extend best wishes to his customers during this time — owners of Caribbean restaurant The Real Jerk, Ed and Lilly Pottinger, decided they were going to serve up a Christmas meal to those without power.
"Driving through Toronto to the restaurant [on Monday], the houses and buildings were totally dark and black, and I just started thinking, 'these people have no way of cooking their Christmas dinner,' Ed tells the Huffington Post Canada. "So we're going to have a lunch tomorrow between 12 and 2, set up a buffet with jerk turkey and ham, and also jerk chicken, maybe some curry goat. It'll be Christmas with a Caribbean flair, which is how we celebrate." He's asking people to pay what they can, or bring canned goods to donate to a food bank.
Pottinger is also enlisting the help of other restaurants who'd like to participate via RescueChristmas.com, which will be live as of 2 p.m. today. He's hoping other people will sign on to take in those who can't have a Christmas meal at their own homes.
As The Real Jerk restaurant consultant Rob Davis tweeted on Pottinger's behalf:
As for his own family Christmas, Pottinger says they scheduled their Christmas dinner for a bit later that day, and might just do it in the restaurant. After all, his kin will be the ones helping with the lunch, because "I'm not going to ask my staff to give up their Christmas," he explains.
"We're giving up a couple of hours of our Christmas, but Christmas is about that, giving rather than receiving," he says. "We'll do what we can to make sure people still have a Christmas."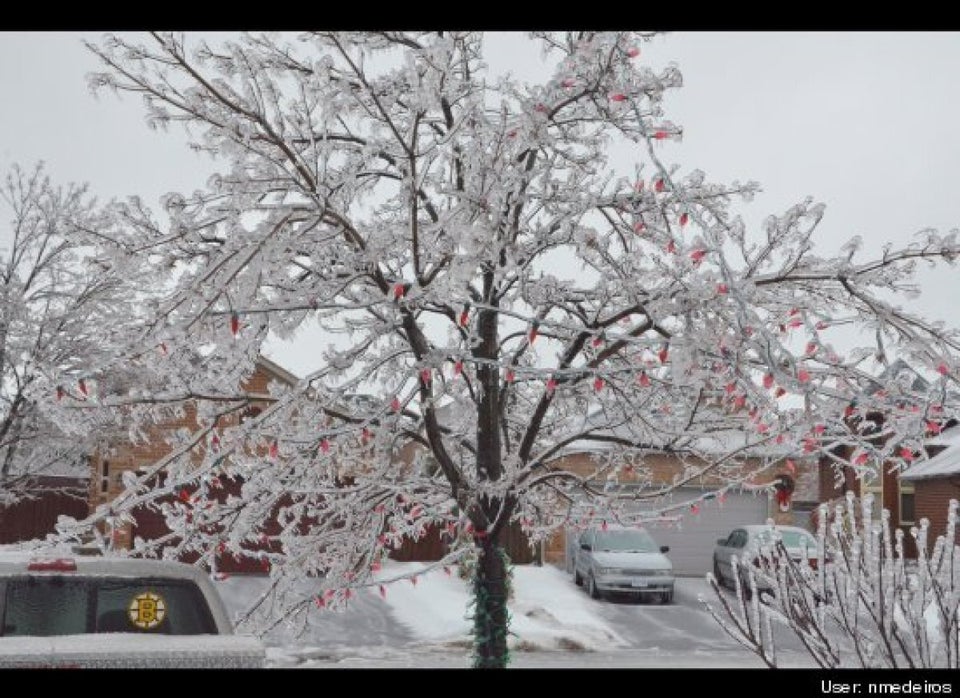 Ice Storm 2013