The Toronto Star has laid off 52 people, including 45 newsroom employees, "in response to a decline in print advertising," a spokesperson confirmed Tuesday.
Among the laid-off at the Star are 45 people in the newsroom, including 26 contract workers hired to work on the newspaper's recently launched tablet edition, Star Touch.
But the newspaper said it's not backing away from the mobile edition it launched last year and remains "fully committed" to Star Touch.
The number of Star Touch readers are "fewer than we had anticipated," said Bob Hepburn, manager of community relations for the Star. But those users who are there are "really engaged" with the product, he added.
The Toronto Star was once Canada's largest-circulation daily newspaper, with a readership of more than half a million daily. But in recent years its circulation has shrunk to around 330,000, and it's now in second place behind the Globe and Mail, with 346,000 readers.
The Star layoffs are the latest in a seemingly endless stream of job reductions at Canadian news media, as newspapers and broadcasters struggle amid a shift of ad dollars towards digital and away from traditional media.
Many of Canada's largest news sources have announced substantial job cuts over the past year, heightening fears that the ability of news media in Canada to inform the public is being reduced.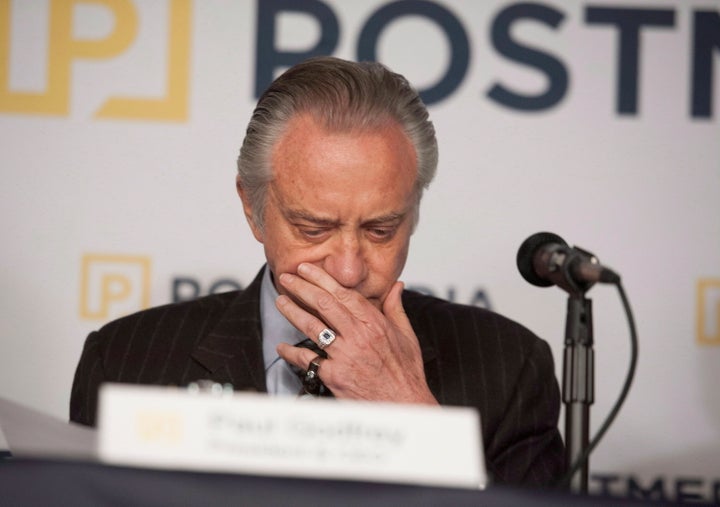 Paul Godfrey, president and CEO of Postmedia. (Photo: Canadian Press)
Postmedia, owner of many of English Canada's big-city dailies, announced 90 layoffs earlier this year, as well as newsroom mergers that had some observers concerned about a growing media monopoly in Canada.
Bell Media announced 380 job cuts last November, including many in local news at CTV affiliates, a move that had some apprehensive about the future of local news coverage.
The CBC struggled in recent years with funding cuts put in place by the previous Conservative government. The broadcaster cut hundreds of jobs in successive waves of layoffs.
That has prompted many observers of the media lansdscape to grow worried about the ability of the news media to keep Canadians informed. They note that online media and local TV broadcasters often rely on traditional newspapers for their information.
The latest voice to raise this concern was "Last Week Tonight" host John Oliver, who dedicated 20 minutes of his show Sunday to lamenting the slow death of newspapers.
Oliver warned that, without journalists holding politicians to account, political "malfeasance will run amok."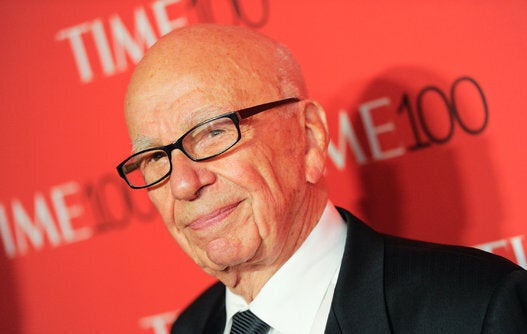 Billionaires Who Own Newspapers
Popular in the Community