A bombshell report about Rob Ford's stay in a rehab is sparking debate about how much citizens are entitled to know about the private lives — and problems — of politicians.
"Ford broke things, got into fights with other residents," said one person.
"Other residents felt intimidated. They felt he was bully," said another. "He was always saying he did not belong there."
According to the story, staff even feared the Toronto mayor was still using drugs and alcohol but the newspaper was unable to determine if that was the case.
Regardless, the scene described in the report clashes wildly with what Ford has said about his time in rehab.
In his first speech after returning to office, Ford said the professional help he received forced him out of denial about his substance abuse addictions.
"I now know the staff at GreeneStone saved my life," he said. "They forced me to confront my personal demons."
The Star story, published online Tuesday night, spurred discussion about how much information about Ford's stay in rehab is really in the public interest.
Some journalists seemed to suggest on Twitter that reporting on something so private was offside, considering the mayor was on a leave of absence from his duties at the time. Others suggested the story was appropriate because Ford has made his recovery an important part of his return to work and re-election campaign.
Ford's difficulties telling the truth also made the story fair game in the eyes of some journalists and others following this saga closely. So too did the fact that Ford granted interviews to The Toronto Sun while receiving treatment. The mayor told The Sun's Joe Warmington back in May that rehab was "amazing" and reminded him of a football camp he attended as a child.
Toronto writer Richard Feren, the man behind the popular @TOMayorFrod parody, offered a unique take as he is someone who has struggled with substance abuse issues in the past.
Feren wrote that while he would normally disapprove of a newspaper publishing details of someone's rehab stint, Ford may have waived his right to confidentiality.
"IF Rob Ford were merely a private citizen, and IF Rob Ford were not running for re-election as mayor, and IF there were not already myriad examples of Rob Ford's mendacity, violent tendencies, and anti-social behaviour, this story might be considered inappropriate," Feren wrote. "But given the circumstances, it most definitely is not."
Unsurprisingly, Ford ignored reporters' questions about the story at City Hall on Wednesday.
What do you think? Did the Star cross a line by reporting on Ford's experiences in rehab or, in light of all that has happened, is this in the public interest? Tell us in the comments.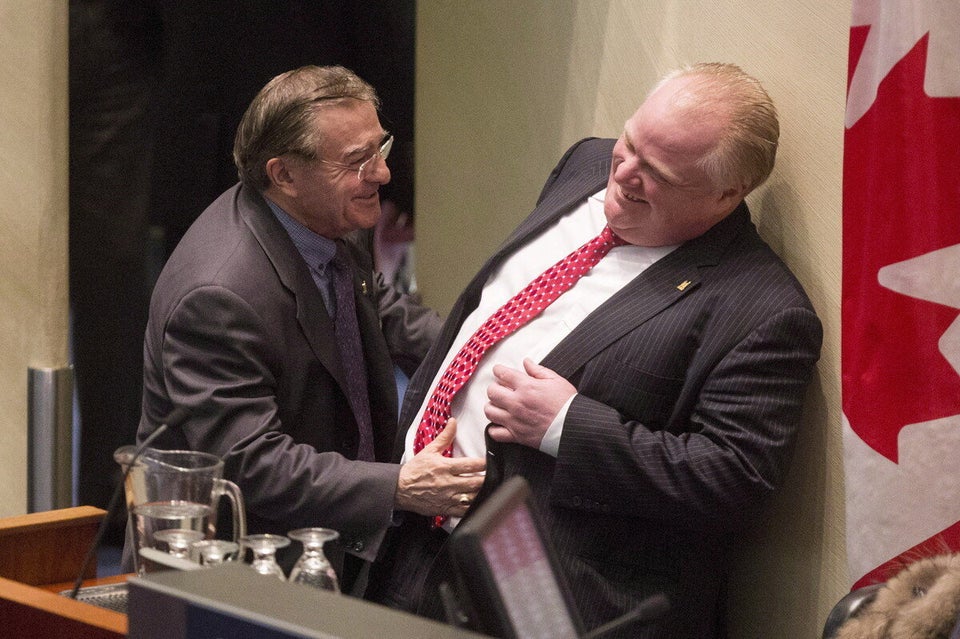 A Brief History Of Rob Ford Apologies