Let's face it: Canadian winters suck.
Not only do we have to deal with ever-changing temperatures and random snow storms, but there's also the issue of dressing for the temperamental weather and dealing with the bulky layers that are necessary to survive the frigid cold. And let's not even talk about those days when we forget our beloved mittens or scarves...
Just over a year ago, Toronto software developer Jamil Khan grew tired of the Canadian winter struggles and decided to quit his job to create the ultimate winter jacket. Fast forward to January 2016, and he launched the "Smart Parka," which is essentially the coat that will solve all your winter problems.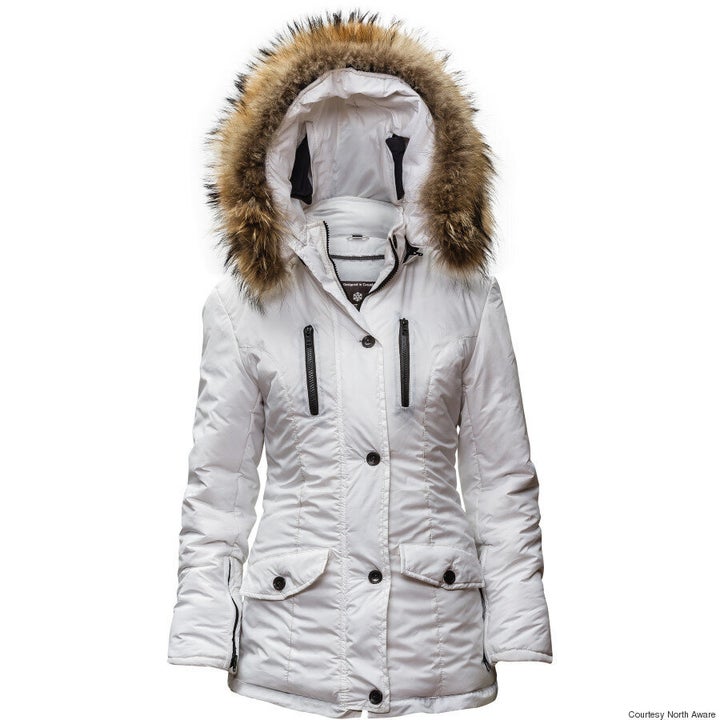 Touted as the "world's first complete winter coat," the Smart Parka contains everything you would ever need in the winter — a built-in scarf and gloves, a removable lining, glove and hat storage pockets, an extendable length, detachable hood and a detachable fur. It also contains pockets for your smart phone, tablet and glasses and a tracker tag in case you lose it.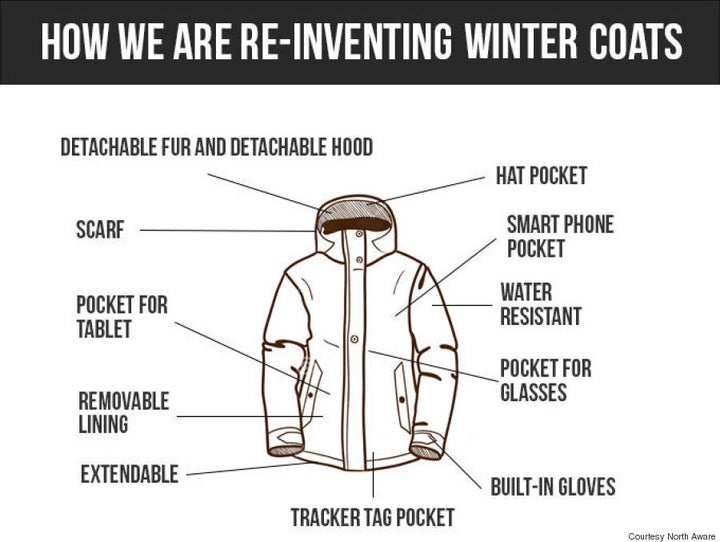 Thanks to the removable lining and adjustable length, the water-resistant parka is suitable for two different temperatures ranges, to keep up with the drastic temperature changes Canada is known to have during the winter season.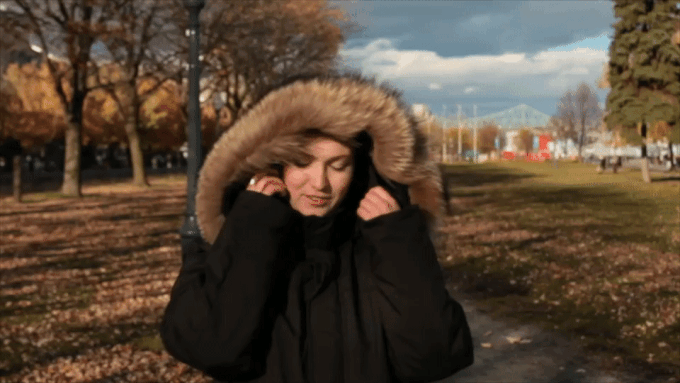 Smart Parka features a built-in scarf.
The Smart Parka comes in three styles for men and four for women, each available in four different colours. And since they were created with the help of Toronto-based designers, they are not only practical, but also quite stylish.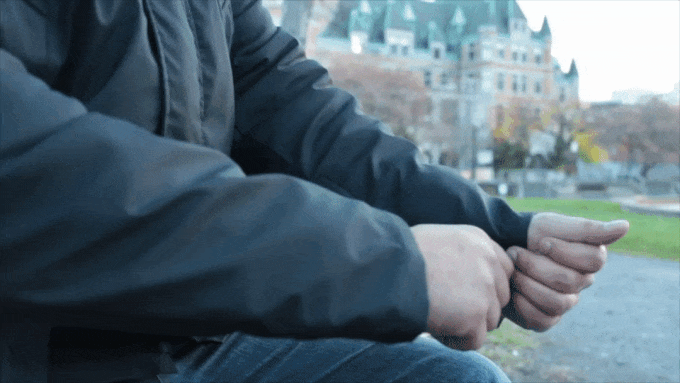 The built-in gloves in action.
Since posting the parka on Kickstarter in January, North Aware (Khan's newly-formed company selling the coat) has far surpassed its $30,000 goal. With 23 days left of the campaign, it already has 2,636 backers and has raised $957,195.
The parka retails for $740, but early Kickstarter backers can get one for $295 (seriously a steal!)
To learn more, watch the video above or visit the Smart Parka's Kickstarter page. You can check out the different styles in the gallery below: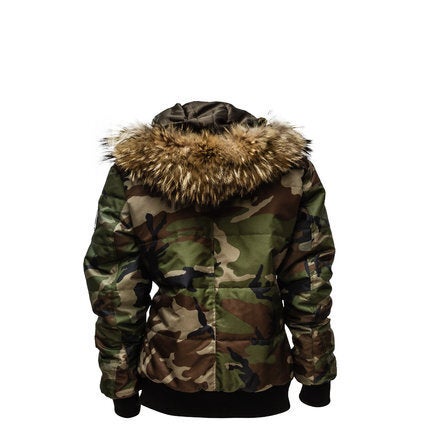 Smart Parka
Popular in the Community