The Toronto Sun's front page on the Ontario Election is out and it's about as fair and balanced as you would expect.
LADIES AND GENTLEMEN, WELCOME TO HELL: THE SEQUEL.
The cover is par for the course for a newspaper known for its ridiculously theatrical headlines, but it's not exactly impressive when you consider it's essentially the exact same thing the paper ran after the 2011 election.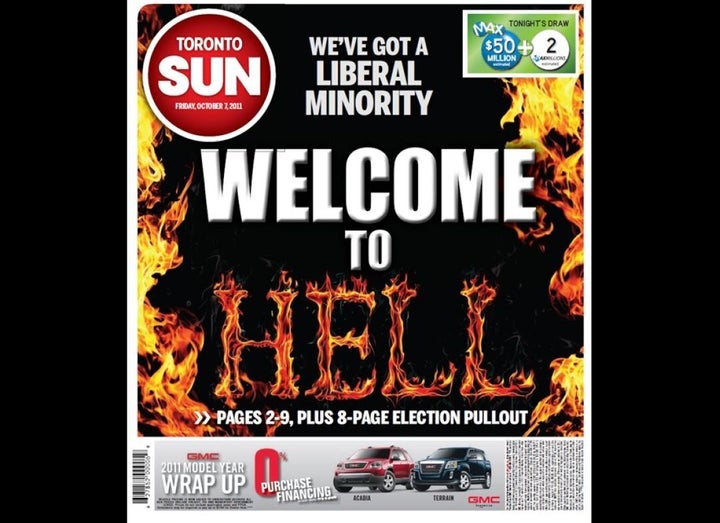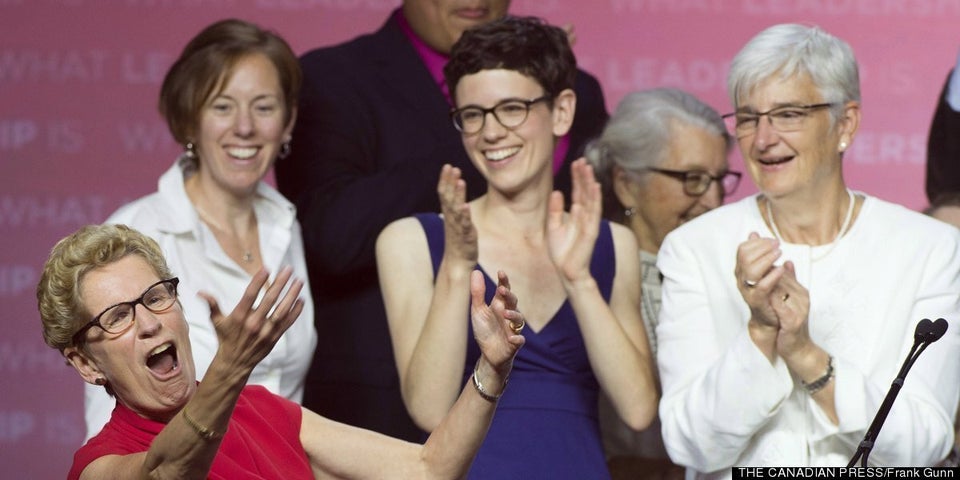 Best Photos From Election Night