A day before the city's municipal election, the Toronto Sun sparked controversy by publishing an editorial cartoon of mayoral candidate Olivia Chow.
The cartoon shows Chow "in a Mao suit literally riding on Jack Layton's coattails" as described by Toronto Star reporter Daniel Dale. The cartoon was also criticized for picturing Chow with slanted eye glasses.
The illustration was created by Andy Donato, the Sun cartoonist who is also drew a widely criticized cartoon of Premier Kathleen Wynne's broken glasses before June's provincial elections.
"Because I am Chinese-Canadian, I must be a communist and have slanted eyes and glasses … and since I am a woman, I must be inferior and therefore not good enough for the job of the mayor so I must rely on my deceased husband so it both racist and sexist," she said.
Members of Toronto's media and residents alike took to social media Sunday to express disgust at the cartoon, calling it a form of racism.
While many expressed disappointment at the cartoon, some defended the work as fair game.
What do you think, does this cartoon cross a line?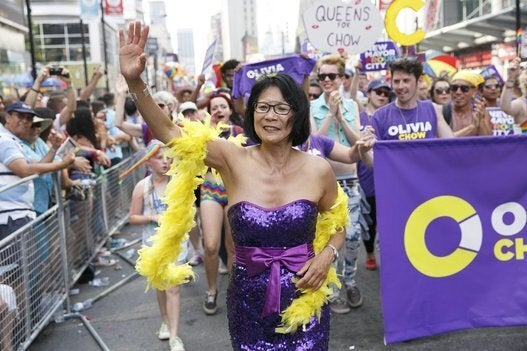 Olivia Chow Through The Years