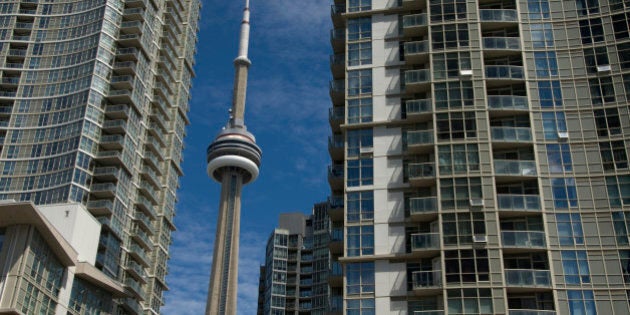 Most of Canada's housing markets have cooled off in recent months, but Toronto and Vancouver show no signs of stopping. In fact, even as Canada's economy stumbles in the wake of the oil price collapse, these two cities' real estate markets are heating up.
Home prices in Toronto were 10 per cent higher last month than a year earlier, with the average price of a housing unit reaching $613,933. That represents a near doubling of house prices in the area over the past decade, from $335,000 in 2005.
Single-family home prices surged 15.9 per cent in the city of Toronto, to $1.04 million. They reached an average of $709,000 in the suburban 905 region.
Much of the increase in single-family home prices was due to the fact that "the mix of detached homes sold this year compared to last has shifted towards more expensive properties," Jason Mercer of the Toronto Real Estate Board (TREB) said.
Sales in the region were up 11 per cent, while new listings were up by half that, 5.5 per cent, "indicating tighter market conditions," the board said in a statement.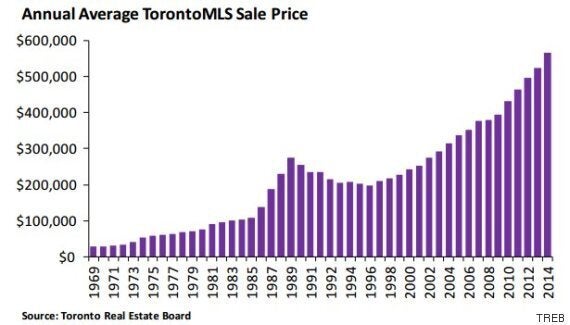 The growth in Toronto and Vancouver's housing markets far outstrips growth in wages (up 2.4 per cent in Ontario and 3.1 per cent in B.C.), but lower mortgage rates have kept affordability in check, TREB President Paul Etherington said.
"A substantial amount of pent-up demand remains in place, especially as it relates to low-rise market segments. This suggests that strong competition between buyers, which has fuelled strong price growth so far this year, will continue to be experienced throughout the spring," he said in a statement.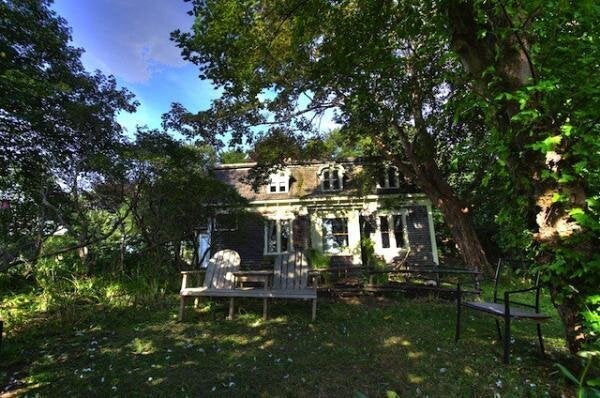 Most Expensive Houses For Sale In Canada