The wild ride in the Toronto and Vancouver housing markets may be over. Either that, or it's taking a breather right in the middle of the hot spring home-buying season.
After several years of rapid growth, home sales in both cities have flatlined and even shrunk mildly over the past two months.
"Activity in Greater Vancouver and the GTA appears to have topped out," said Cliff Iverson, president of the Canadian Real Estate Association (CREA).
Home sales saw no growth in April in Toronto, after falling 1.8 per cent the month before. Sales were down 1 per cent in Vancouver, after falling 0.3 per cent the month before.
Still, those markets are topping out at very high levels. The benchmark home price index for Toronto was up 11.6 per cent from a year earlier, to $614,700. The benchmark price index for Vancouver was up a stunning 25.34 per cent in April, compared to a year earlier, at $844,800.

TD Bank calls for 'soft landing'
At the same time, some other housing markets have been heating up, helping to push nationwide home sales to a record high for the month of April, CREA said.
The average house price reached $508,097, up 13.1 per cent over the past year. Stripping out Toronto and Vancouver, the national average price would be $369,222, up 8.7 per cent in a year.
But two months of flat growth in Toronto and Vancouver suggest "a soft landing may be in store for these red-hot markets," TD Bank economist Diana Petramala wrote in a client note Monday.
"The average price for a home has risen by more than $100,000 in Vancouver and Toronto over the last year, putting them increasingly out of reach for the average buyer. As such, we expect demand to continue to spread out into their surrounding areas."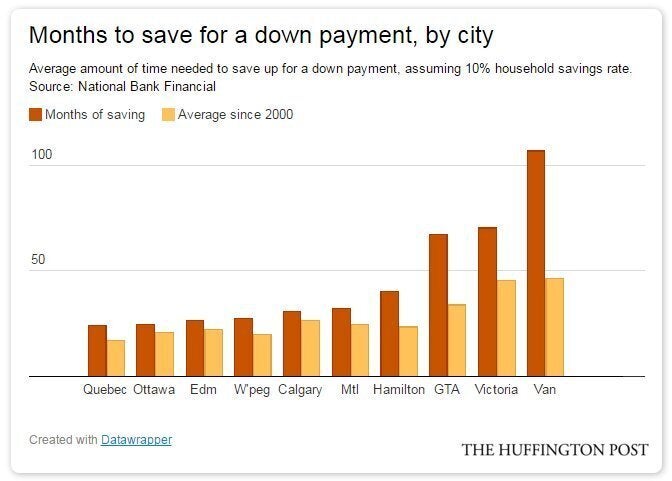 If economists see a "soft landing" and not a "crash" for Toronto and Vancouver, it's because demand remains strong — and at the same time, homeowners are growing cautious about putting their homes on the market.
"While significant home price gains may entice some homeowners in these markets to list their home for sale, the issue for many is that the decision to move means they would also be looking to buy while competition for scarce listings is fierce," CREA chief economist Gregory Klump said.
"As a result, many homeowners are deciding to stay put and continue accumulating capital gains. That's keeping listings off the markets at a time when they are already in short supply."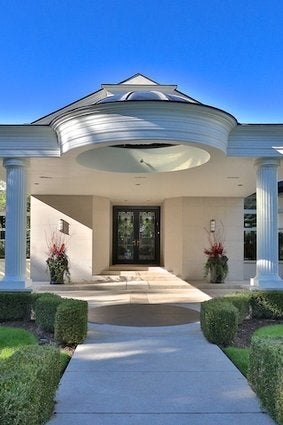 Prince's Toronto House For Sale