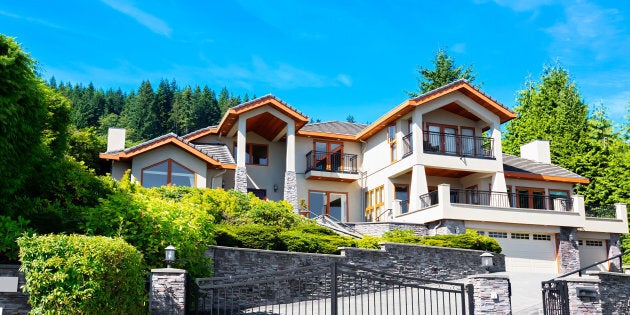 The luxury housing markets in Toronto and Vancouver are undergoing a major slowdown, with sales plummeting from year-ago levels and once-rapidly-rising prices now under pressure, according to new reports released this week.
And a recovery within the next year looks unlikely.
Sales of luxury homes in the Greater Toronto Area fell by nearly 68 per cent in the first quarter of this year, compared to the same period a year earlier, realtor Royal LePage reported on Thursday.
Watch: The best places in Canada to buy real estate, according to MoneySense
In Vancouver, sales were down 38.2 per cent from a year earlier, the report said.
The luxury condo market fared only slightly better, with sales down 28.2 per cent in Toronto and 26.5 per cent in Vancouver.
Royal LePage defines "luxury" housing as any home that costs more than three times the median house price in a given city. For Toronto, the threshold is $3.046 million, and in Greater Vancouver, it's $4.63 million.
"Overall, sales activity declined in Greater Vancouver and the GTA luxury real estate market as both sellers and buyers adjusted to federal and provincial measures affecting both domestic and foreign buyers," the report said.
The new mortgage rules introduced by Canada's federal banking regulator at the start of the year "created market turmoil as buyers moved to the sidelines in order to gauge the impact on luxury home prices," it added.
Those falling sales are putting downward pressure on luxury house prices, which fell 0.2 per cent from a year earlier in Toronto, though condo prices still rose 10.4 per cent.
Luxury house prices still managed to eke out a 5.2-per-cent gain, year on year, in Greater Vancouver.
"The price appreciation that we are witnessing in Greater Vancouver's luxury market this spring is largely a result of momentum being carried over from 2017," Royal LePage President Phil Soper stated in the report.
But Soper doesn't see that continuing. Royal LePage forecasts luxury house prices in Greater Vancouver will fall by three per cent over the next year. In Toronto, it sees prices flat for the coming year.
"Contrary to popular belief, wealthy homebuyers are price sensitive too," Soper said. "They didn't reach the point in their lives where they have the capacity to acquire high-value real estate without being financially astute."
Plunging in the global rankings
With their markets in "turmoil," as Royal LePage put it, the days of Toronto and Vancouver riding high in the rankings of luxury real estate appear to be definitively over.
In the past year, both cities have steadily plunged in the Knight Frank Prime Global Cities Index, which measures the state of the top five per cent of housing markets in more than 40 major cities around the world.
Vancouver is in 31st place in the rankings for the first quarter of the year, down from 10th in the first quarter of 2017. Toronto is in 18th place, down from third. It's a clear sign that, relative to other luxury housing markets, Toronto and Vancouver are losing steam.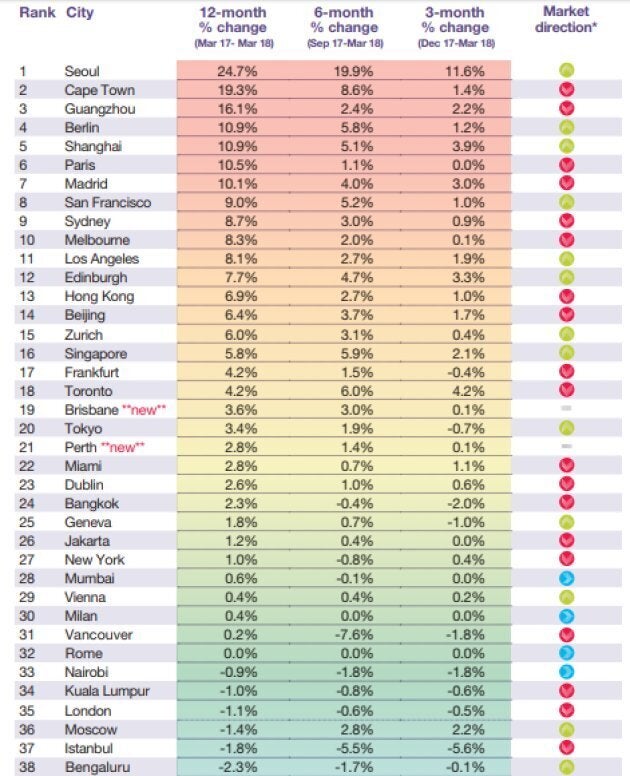 Popular in the Community