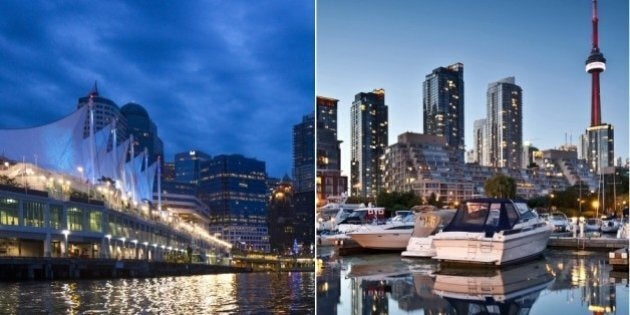 It's a generally accepted that Toronto and Vancouver are the priciest places to live in Canada, but which one is actually costlier?
According to Expatistan.com, a website that crowdsources data on consumer prices from cities around the world, Toronto wins on cost, with prices overall about 8 per cent higher than they are in Vancouver.
Its ranking of the world's most expensive cities for the summer of 2015 has Toronto as the 44th most expensive city in the world, with Vancouver ranking 52nd. (The Swiss cities of Zurich and Geneva took the top two spots.)
Torontonians pay one per cent more for food, 12 per cent more for transportation, and 16 per cent more for entertainment than do residents of Vancouver.
Expatistan's data for the comparison included 18,291 price entries from 2,149 different people.
The data also says Torontonians pay 11 per cent more for housing, but that is based on the average rental cost for a 900 square foot, furnished apartment in an "expensive" neighbourhood.
Had the survey measured house prices instead, it would have shown a different result. Data from Canada's real estate boards shows the average price of all residential real estate in Toronto was $618,202 in July, compared to $700,500 in Vancouver.
By that measure, Vancouver housing would be 13 per cent more expensive than Toronto's.
Torontonians also pay 15 per cent less than Vancouverites for clothes, the survey found, and about 9 per cent less on average for personal care products such as shampoo and deodorant.
Here's a breakdown of prices in Toronto and Vancouver, as crowdsourced by Expatistan.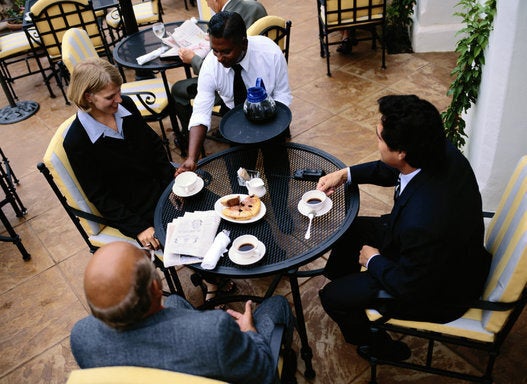 Prices: Toronto vs. Vancouver
— With files from William Alcopra