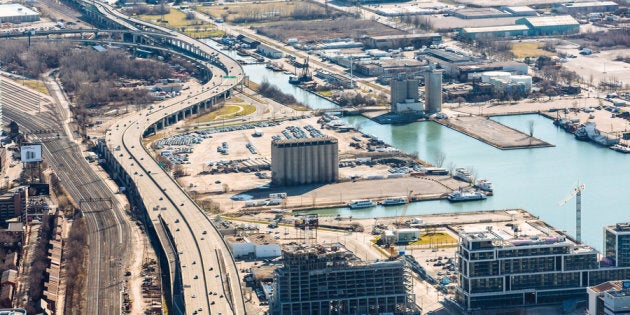 Christopher Hume creates a fictitious, futuristic look into what Toronto could be, 30 years from now, with Google's ambitious Quayside, a high-tech, 12-acre neighbourhood along the waterfront — illustrating what "city-building could look like done intelligently."
When Quayside was launched back in 2017, nearly three decades ago, the joke was that we should thank then-U.S. President Donald Trump, not Google, for making Toronto great again.
Google's sister company, Sidewalk Labs, came to town to launch Quayside shortly before Trump was removed from office after being declared criminally narcissistic. The tech giant had answered a development call sent out by Waterfront Toronto to turn a 12-acre wasteland at the foot of Parliament Street and Lake Shore Boulevard into a model of 21st-century urbanism.

What Toronto lacked in ambition, Sidewalk made up in spades. With its research prowess, boundless optimism, unbridled confidence and deep pockets, the U.S. company set out to show this burg — and the the rest of the world — what city-building could look like done intelligently.
At the time, there was excitement and plenty of skepticism, but also indifference. Then Prime Minister Justin Trudeau and Ontario Premier Kathleen Wynne showed up for the announcement, but City Hall hardly noticed. It was busy deciding the fate of the Bloor Street bike lanes, then a temporary pilot project, now the longest and busiest bicycle thoroughfare in Toronto. Back then, though, council dinosaurs from the long-forgotten inner-burbs of Etobicoke, Scarborough and North York were up in arms over the taking of a lane of traffic.
The Port Lands is now the place to live. It makes Vancouver seem, well, so last century.
Looking back at those dark days and the benighted councillors we elected without a second thought, it's clear that had Quayside not come along when it did, Toronto could well have ended up like Montreal, a once great city that destroyed itself rather than leave the past behind.
But the vision of Quayside was irresistible. And when Sidewalk actually made good on its promise to deliver a slice of enlightened urbanism, the rest instantly became history. The Port Lands is now the place to live. It makes Vancouver seem, well, so last century. No surprise it's a magnet for tourists and study groups from around the world.
In the beginning, the irony was just how much the future resembled the past. The details were different, of course, but the echoes of the 19th-century city could be seen at every turn. The new community was organized around a grid of narrow streets along which pedestrians, including kids, cyclists and driverless vehicles travelled effortlessly. Traffic was slow, but steady. And you know who they say wins the race.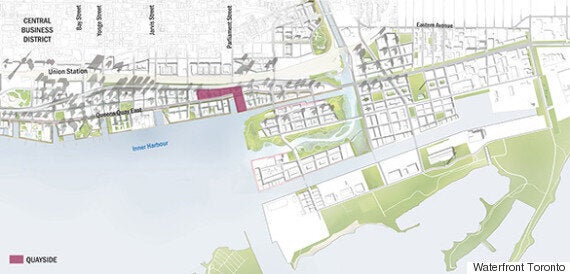 Congestion, the only thing Toronto mayors really cared about back then, was eliminated. Mixed-use zoning meant that many residents could walk to work in minutes. No one even thought about driving their kids to school.
Mostly though, it was the scale of Quayside — human-sized and intimate — that attracted people. Now that almost all the Port Lands have been remade in its image, the results have left even skeptics agog. This is a series of neighbourhoods designed for the benefit of residents, not their cars.
Probably the most unexpected result, however, was the impact of the extra hour or three people gained with the disappearance of congestion, and at the same time, the much decreased dependance on the automobile and all the issues its creates. The obsession with parking, for example, which bedevilled 20th-century Torontonians, evaporated. Road rage has also become a thing of the past. People are generally calmer and less paranoid.

The changes led to a shift in the culture of Toronto; people took the time to stop and chat — in the middle of the street. Port Lands kids now roam more freely than kids in the city had in decades. It helps that Toronto's current mayor, Jasmine Ansari, was elected on a platform of making the city, including its streets, safe for children.
Quayside was a game-changer; it wasn't just an example but also a reminder of what had been lost in a city where for as long as anyone could remember planners had allowed runaway development, no matter how unhealthy it was.
The Toronto condo boom took on a whole new meaning with the Exploding Glass Crisis of the late 2020s. Shoddy construction and cheap materials led to the abandonment of dozens of residential towers when the cladding started to come apart. Not only did thousands have to find new places to live, they lost millions when their condos became all but worthless.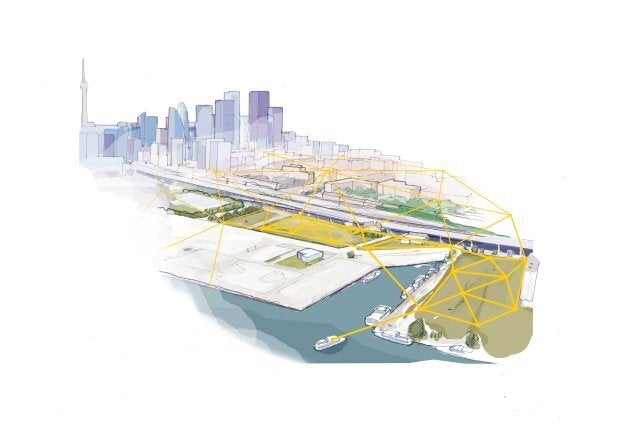 The only good thing was that many were turned into vertical farms and the city now produces so much food it is nearly self-sufficient.
Little wonder the main criticism of the new Port Lands came from the development industry and city planners. Not only did Sidewalk Labs build better, it built cheaper and a whole lot faster. Because of artificial intelligence and the rise in unemployment, affordable housing remains a problem here and around the world. But modular construction techniques, tall wood-structure buildings, ultra-passive house technology and super-flexible design mean significantly lower building costs.
This is where the future came to Toronto. And this is where it will stay.Dave Lake, Future Ward 52 Councillor
In addition, district heating, photovoltaic surfaces, a micro-grid for electric vehicles as well as traditional touches such as awnings and canopies mean much less energy is consumed. Putting trash collection and recycling facilities underground also allows for the elimination of garbage trucks and bins from the streets.
Developers cried foul, of course, but except for the city councillors who represented them, they were largely ignored. Like the car manufacturers that stayed with fossil-fuel technology, they eventually disappeared. The planning department was put in charge of upgrading municipally owned buildings, which has kept it busy for the last two decades.
As local councillor Dave Lake (Ward 52 — Port Lands) likes to say, "This is where the future came to Toronto. And this is where it will stay."
Follow HuffPost Canada Blogs on Facebook