When life gets lonely, it's easy to retreat into your own world.
But one 57-year-old Toronto woman decided instead to adopt a few grandchildren.
Two weeks ago, Margaret Nipshagen posted an ad on Bunz Helping Zone, a private Facebook group geared towards asking for and extending help on a wide variety of topics (reprinted here with her permission). The post was noticed by the CBC.
"Seeking some kind soul who will adopt me as a Grandparent. I know it sounds strange, but I don't have any relatives in Canada & nothing would make me more happy than a Bunz to 'adopt' me! I'm close to 60, relatively healthy (I have Asthma but it's not a big issue), positive, jovial, good around pets & have a 'love and be loved' attitude. Anyone? Lots of love, wisdom to give in my 'older' years!"
"I had been going to work, coming home, watching TV, making dinner, doing the dishes," Nipshagen tells HuffPost Canada. "I said to myself, 'This is not really living. It's not giving back.'
"So I thought, 'Wouldn't it be cool to place an ad and see if anyone wanted an older friend to advise them, shoot the breeze with, chill with, just very casual."
The response was immediate, with hundreds liking her post, and dozens of people writing Nipshagen to ask her to hang out.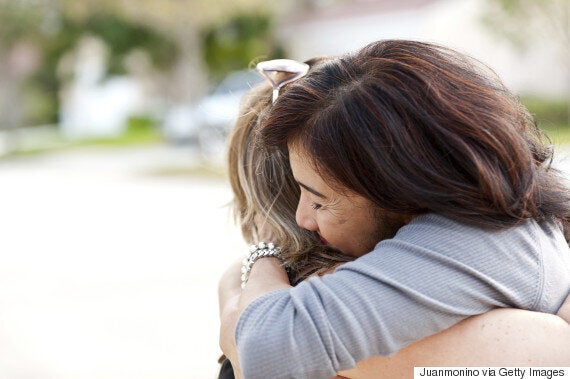 "Either they're estranged from their grandmother or grandfather, or even their parents, or they live far away from Toronto, or the grandparents have died," Nipshagen says of those who have contacted her. "A lot of people need support and someone to talk to who doesn't judge about them their sexuality, or choice of partners, or choice of lifestyle, or what they look like, or their religion — or if they don't have a religion."
For Nipshagen, it's all about doing new things and meeting new people.
"A lot of people need support and someone to talk to who doesn't judge about them their sexuality, or choice of partners, or choice of lifestyle."
She attended her first event with Bunz members last weekend, a dog wedding she was invited to because one of the dog's grandmothers couldn't make it. She'd brought a friend because she was a little nervous going in, but called the experience "amazing."
"I had the best time I'd had in years and years," she says with a laugh. "The two dogs' mothers were great. We went back to their place and we had a little wedding celebration afterwards."
Nipshagen has a 17-year-old son, and even though they live together, she knows he's busy with his own friends and his own life.
And while she doesn't begrudge him that, she can't help but enjoy the company of a younger generation.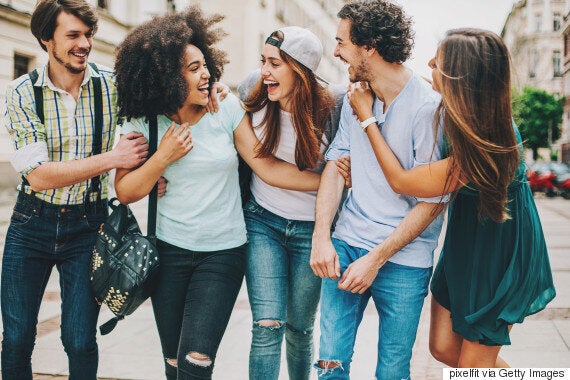 "Younger people are fabulous — they're positive and they're not jaded and they're hopeful and they're optimistic and they believe in the ecology and the environment and all the good things for life," she says. "They want to make the world a better planet. And they're accepting. Sometimes I find people my age can be close-minded and they're not accepting of a person's sexuality or appearance because of too many piercings or tattoos. I'm not like any of that.
"If I can offer anything, if they would like any advice, I will offer it with the best, most open kind heart I can.
"I think you should just be really accepting and be loving. Old, young, and everyone in between."
Stay On Top Of The Trends

Get the biggest lifestyle news sent to your inbox