There's something delicious happening in Toronto lately.
Poké and sushi burritos definitely seem to be city favourites (since the summer), with restaurants coming up with signature dishes and make-your-own bowl features. And although we don't have any dessert options on this list, we've seen everything from overwhelming milkshakes to Thai ice cream rolls as well.
Below we've rounded up some of our favourite buzz-worthy restaurants in Toronto perfect for fall dining. From local ingredients to a focus on comfort food to inspiring cocktails, let us know some of your top eats in 2016.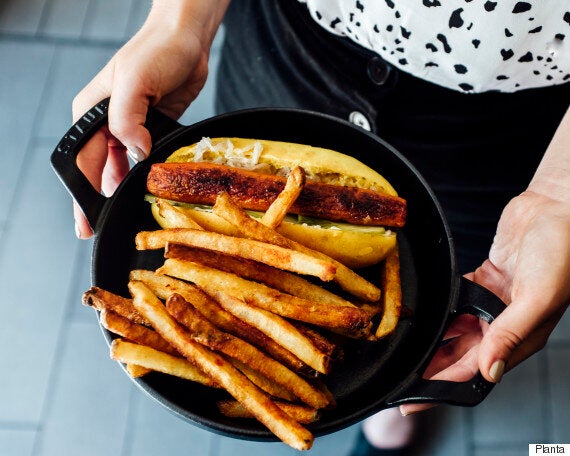 Type of food: Plant-based (but not particularly labelled vegetarian or vegan)
On the menu: Everything from coconut ceviche and chickpea fries as starters, to a carrot hot dog and "crab" cakes for mains.
Price point: Small plates range from $10 to $13; larger plates start at $17.
The vibe: Planta is stunning. From its tableware to bar area to the interior design, it's definitely a chic atmosphere for dining. We'd recommend this spot for intimate dinners and with people who have curious taste buds (the carrot hot dog is delicious)!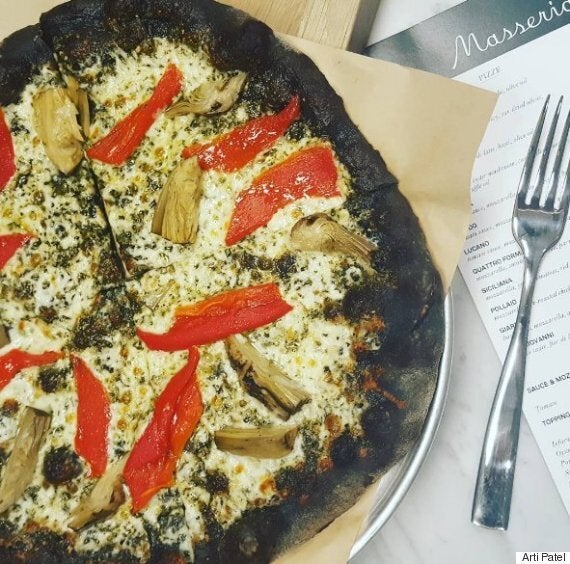 Type of food: Casual Italian (read: many pizzas)
On the menu: 12 pizzas on the menu, and an option to build your own pizza and sides.
Price point: Pizzas start at $14.
The vibe: Ideal for a quick lunch, this new King Street pizzeria uses vegetable carbon to create a black dough. And with this price point in mind, we recommending sharing a pie.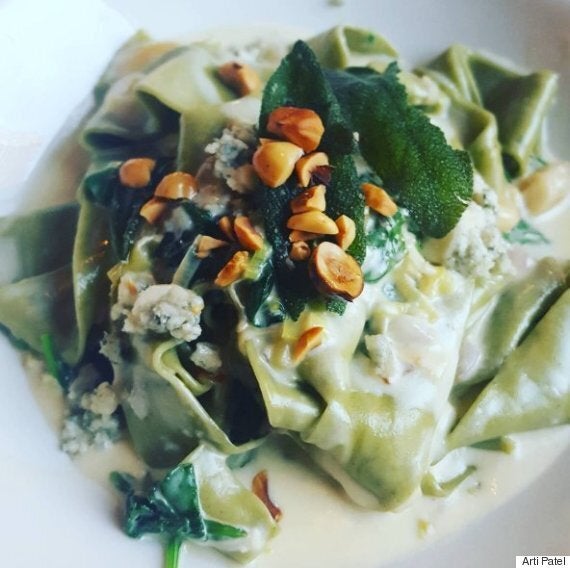 Type of food: Mediterranean
On the menu: Shareable apps, flatbread and a make-your-own pasta service based on regions.
Price point: Smaller plates from $9 to $14; large dinners start at $19.
The vibe: Whether you're going for lunch or dinner, Ricarda's has something for everyone. While the main courses were our immediate favourites, make sure you save room for their fresh in-house dessert (the orange cake is a win).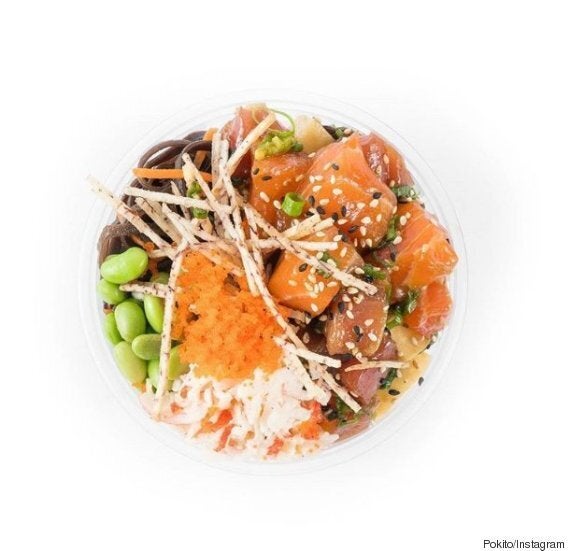 Location: 420 Queen St W.
Type of food: Hawaiian/Asian fusion
On the menu: Poké bowls and the option to create your own bowls.
Price point: Bowls range from $11.95 to $14.95; burritos start at $12.95.
The vibe: This is another great lunch spot with fast service and variety — especially if you want a custom bowl or burrito. We also suggest ordering the dole whip.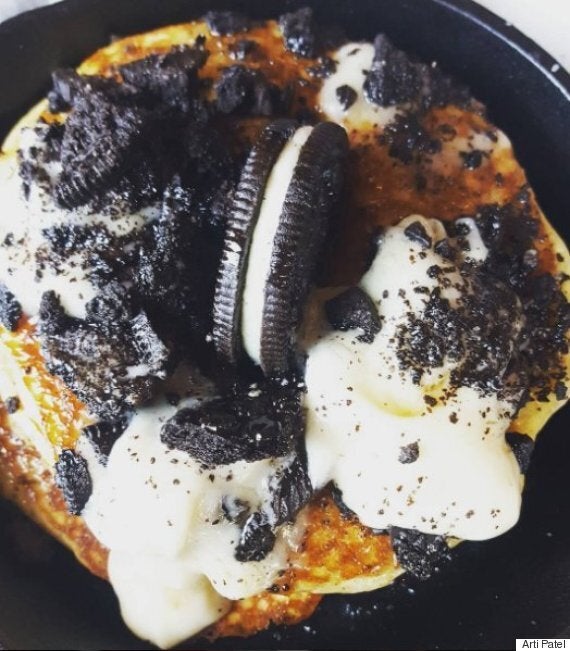 On the menu: Oreo pancakes, big egg breakfasts and a homemade cinnamon bun that's not too overbearing.
Price point: Mains range from $12 to $18; brunch cocktails start at $7.
The vibe: Brassaii itself isn't a new Toronto restaurant, but their brunch offerings did get an update this summer. We suggest starting sharing the Oreo pancakes though — nobody should have this much sugar in one go.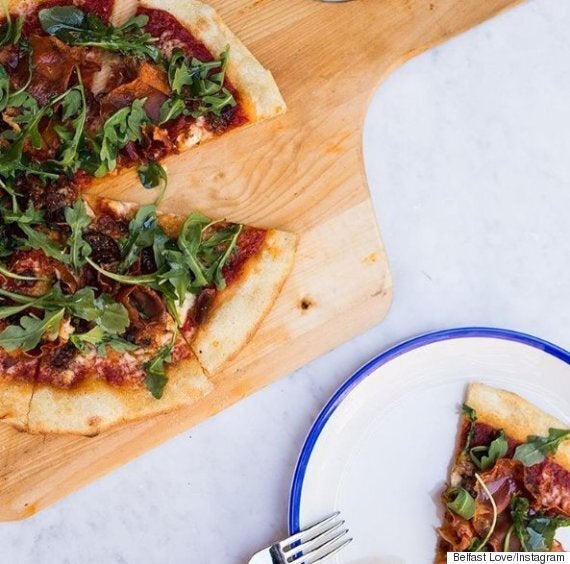 Location: 548 King Street W.
Type of food: Better-than-your-average pub fare
On the menu: Thin crust pizzas, red onion rings with mustard and heavier meals like pot pie and steak.
Price point: Pizzas range from $14 to $16; starters range from $7 to $12.
The vibe: With warm fall weather in Toronto, we definitely recommend checking out the restaurant's outdoor side street patio. Order apps and pizza for sharing, and take advantage of their lounge-like vibes on Friday and weekend nights.
Location: 150 E Liberty St.
Type of food: East Indian
On the menu: A focus on rotis (both meat and vegetarian) and rice dishes.
Price point: Rotis start at $6.95; rice dishes range from $8.95 to $12.95.
The vibe: Their second location is now open in Liberty Village; it's a typical take-out restaurant.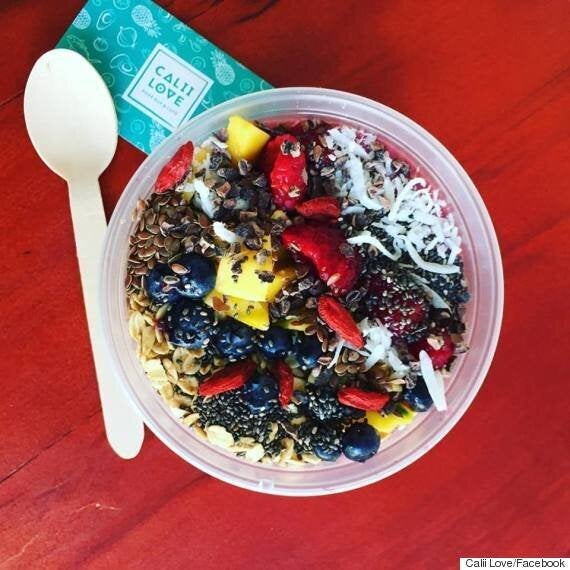 Location: 367 King Street W.
Type of food: Hawaiian poké and superfoods
On the menu: The small space focuses on poké bowls, superfood smoothie bowls and healthy drinks (like superfood smoothies).
Price point: A small poké bowl is $10.95; regular is $14.95. Smoothie bowls are all $9.95.
The vibe: With a focus on healthy living, we suggest hitting up Calii Love in the morning hour for a breakfast-to-go. Oh, and take advantage of those Instagram backdrops.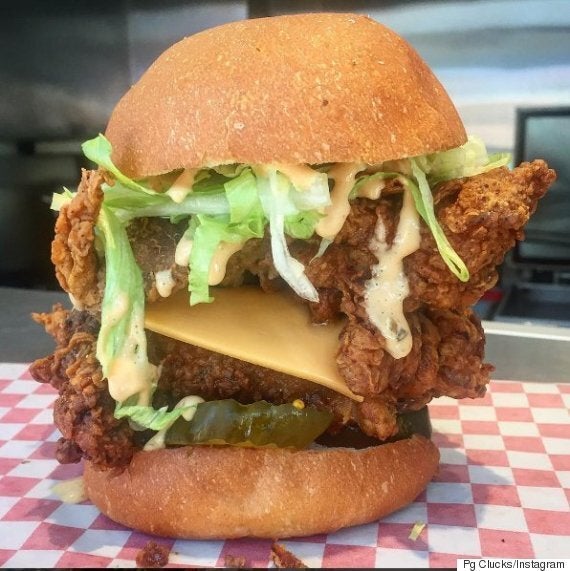 Location: 610 College St.
Type of food: Fried chicken
On the menu: Deep-fried chicken sandwiches and sides of potato salad, coleslaw and pasta salad.
Price point: Sandwiches start at $6.50; chicken pieces with sides start at $8.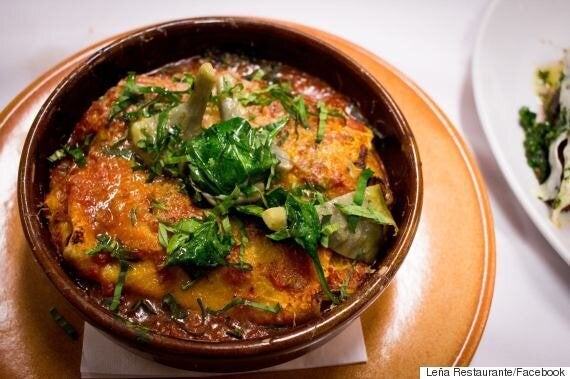 Type of food: South American
On the menu: Everything from small plates to seafood mains to a full breakfast and brunch menu.
Price point: Entrees range from $22 to $47; brunch runs up to $28.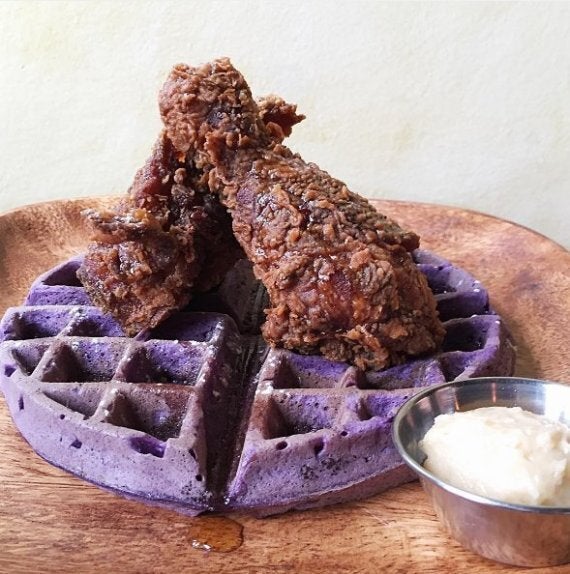 On the menu: All-day brunch (on the weekends) and tapas to share.
Price point: Both tapas and lunch dishes start at $7.
The vibe: One thing you will notice about Platito is everyone's obsession with the bok bok chicken and ube waffles dish — it has almost become a novelty.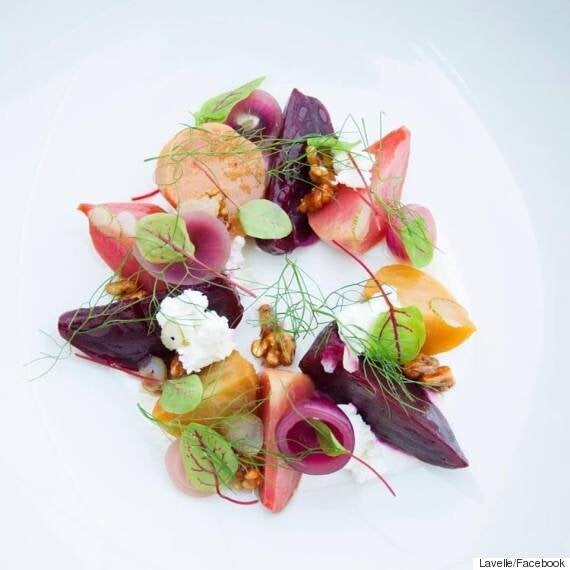 Location: 627 King St. W. roof
Type of food: Contemporary French
On the menu: A full brunch menu including an oyster options and prix fixe lunches and dinners.
Price point: Dinner mains range from $21 to $159; raw menu (dinner) ranges from $19 to $24.
The vibe: Of course, Lavelle is most known for their downtown rooftop views and pool, but with such a selection of food — including a full dessert menu — we suggest splurging a little.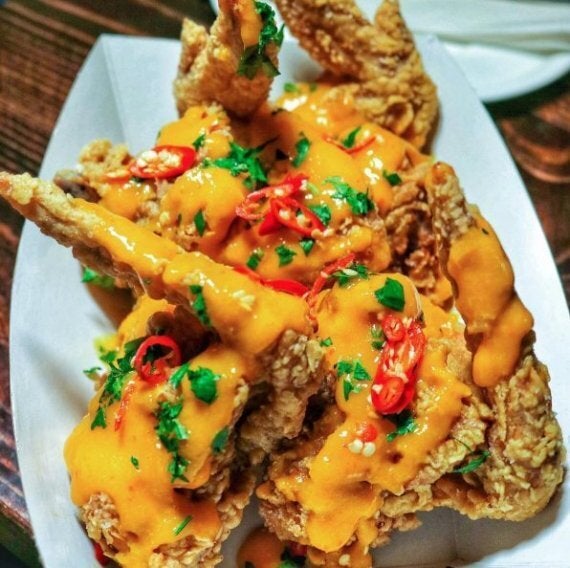 Location: 1532 Dundas St W.
Type of food: Comfort bar food
On the menu: Bar food that ranges from death mango wings to collard green poutine and watermelon wasabi fried chicken.
Price point: Food sells from $4 to $18 and cocktails start at $7.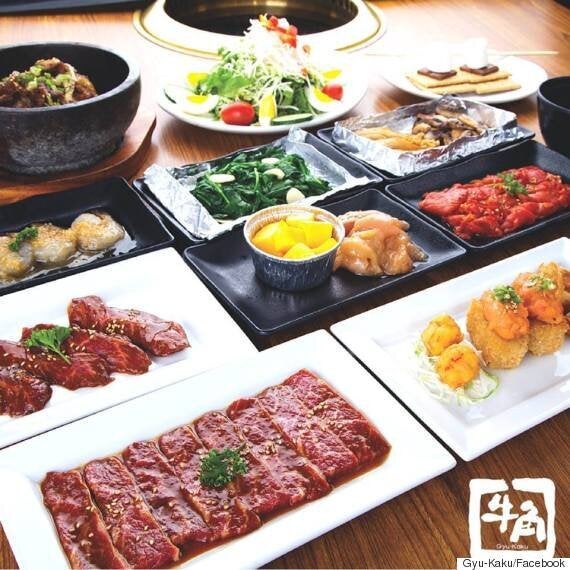 On the menu: Full BBQ courses to share, beef entrees to grill and seafood.
Price point: Apps start at $1.50 and group BBQ courses start at $55.
The vibe: With locations across the U.S. and some Canadian cities, this is the first location of the franchise in Toronto. This location is super casual with a focus on a la carte, BlogTO notes.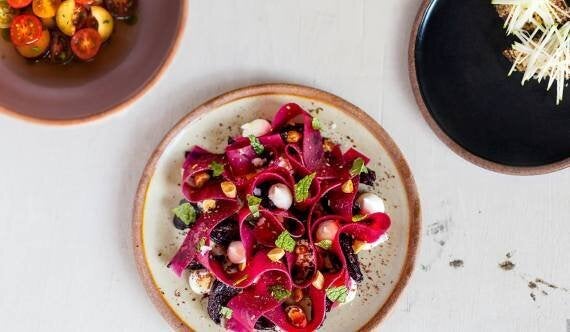 Location: 746 Queen St. W.
On the menu: Snacks, starters and mains that focus on fresh, seasonal produce.
Price point: Starters range from $15 to $22; mains range from $28 to $59.
Toronto Secret Menu Items 2016
Popular in the Community