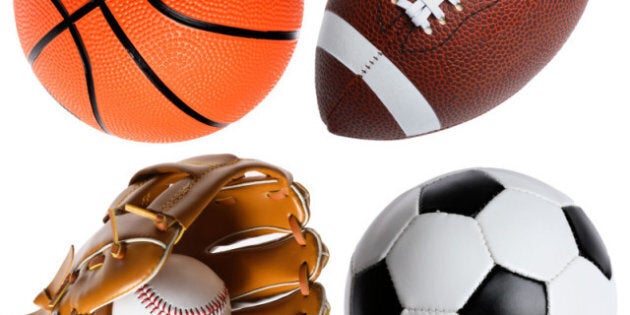 Correction: The spelling of St. Catharine's, Ontario was incorrect, that error has now been fixed.
Toronto's Earl Beatty Public School took an extreme approach to a minor injury by banning students from playing with hard balls earlier this week.
The ban was placed by school administrators after a parent suffered a concussion after being hit in the head by a soccer ball.
"Any balls brought will be confiscated and may be retrieved by parents from the office," a statement obtained by CTV said. "The only kind of ball allowed will be nerf balls or sponge balls."
"He said, 'Daddy, what am I going to do with all my friends?' He wanted to change schools," his father, Chris Stateski said to the Star.
The school cites the small playing area and the number of small children in and around it as the main reason why they've instituted the ball ban.
This isn't the first time that over-protective educators have cracked down on flying, round, objects that could cause serious injuries.
"George Best and all the football stars wouldn't have got where they are if they were kicking sponge around, they kicked footballs in the backyard and if they fell over and scarred themselves it was part of the learning curve," Tam Fry, chairman of the Child Growth Foundation told the BBC.
In St. Catharines, Ontario, a ball ban was met by outraged students who organized a petition and got the ban reversed. So instead of keeping kids safe, the educators might instead give them a crash course in political activism and community organizing.
"Sure space is tight in urban school yards like the one at Earl Beatty. I have to be very cafeful to stay out of the line of fire when I pick up my youngest son from his small school yard, so I can appreciate the risk," writes ParentCentral editor Brandie Wiekle.
"But that's the thing about risk. It has to be balanced against reward. And in this case the reward is just the kind of free play and exercise that today's screen-addicted kids need," she argues.
Popular in the Community