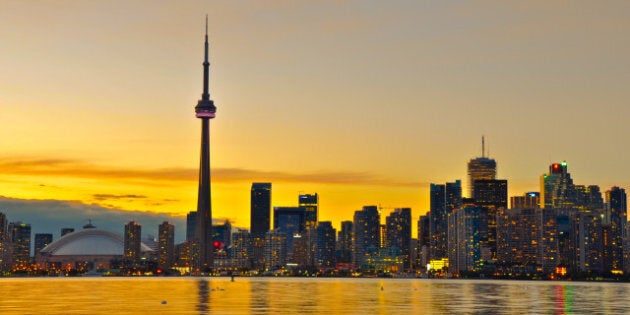 Torontonians know the El Mocambo as a venue for wicked fun and historic music performances. Soon, it will also be the site of a multi-tiered restaurant headed by one of Canada's most acclaimed chefs.
Michael Pataran , who has cooked at the esteemed James Beard House in New York and for a resort in the Bahamas co-owned by Tiger Woods, is part of a group that has purchased the venerable El Mocambo and is turning it into what he says Toronto needs: A place where rockers and chefs combine their talents to create sweet music.
"Toronto doesn't have anything like this. It's always had good music venues, but the quality of the food just wasn't there," Pataran told Vacay.ca on Tuesday night as he set up a pop-up taco stand at the back of the main floor of the El Mo. "New York, London, Los Angeles all have done it. So, we thought it would be a really cool idea to bring that to Toronto, and to do it at the El Mo is just fantastic."
BLOG CONTINUES AFTER SLIDESHOW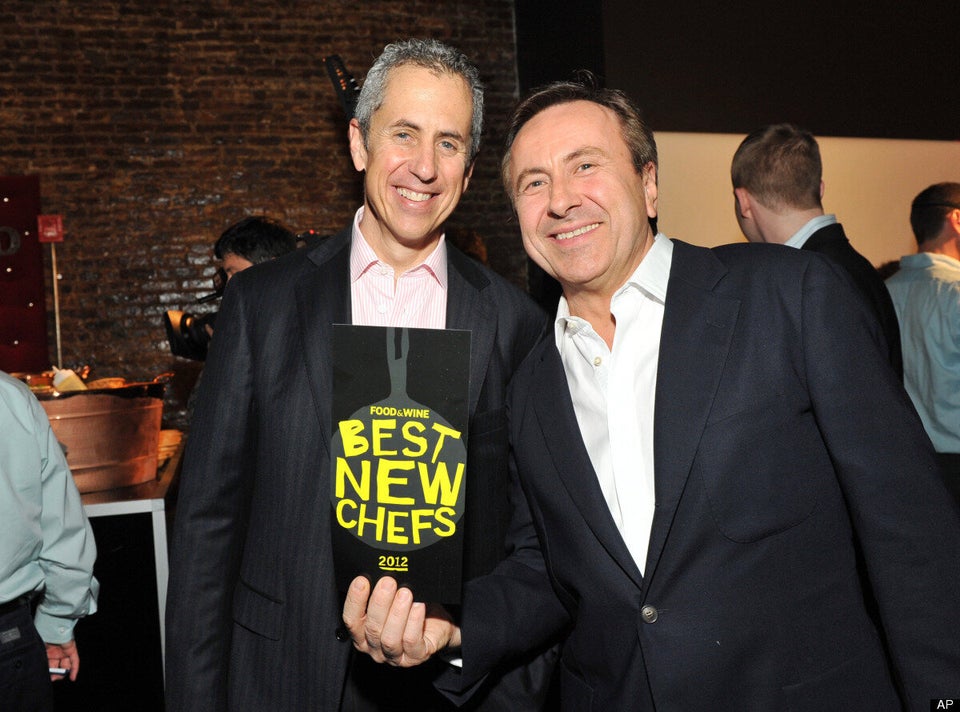 International Chefs In Canada
After Canadian Music Week, which wraps up on Sunday, Pataran said the El Mo would go through a renovation until it re-opens in the fall with three levels of dining. The idea is for a gastropub to take up the first floor and a fine-dining establishment to occupy the second. The establishment obtained a licence last year for a rooftop patio, which could open in 2014.
"I've been coming to the El Mo since I was 18, when I snuck in the door like everybody else," Pataran said. "We're excited about doing it here."
Pataran is well known for turning out stellar Asian cuisine at Monsoon in downtown Toronto and Wildfire at Taboo Resort in Muskoka. In the Bahamas, he was the executive chef at Albany, a luxury resort that Woods and fellow pro golfer Ernie Els co-own. (It is the same resort where David Chow, now running the Chocolate Lab at the Trump Toronto, worked as the pastry chef.) Pataran said the El Mo's location in Chinatown will influence the food.
It's the venue's Latin influence that has inspired the $5 tacos (pork and mole, thai curry chicken or ropa vieja) being offered during this week's festival, which will feature a Saturday performance by Charlotte Church. Hers will be one of the final concerts for a while in a tavern that has hosted U2, the Rolling Stones, Stevie Ray Vaughan and Jimi Hendrix. The Stones famously played under the pseudonym "The Cockroaches" in a pair of secret shows in 1977 that became part of the double album Love You Live.
Vacay.ca has more about the history of the El Mocambo and highlights and photos from Canadian Music Week. Click here for more.