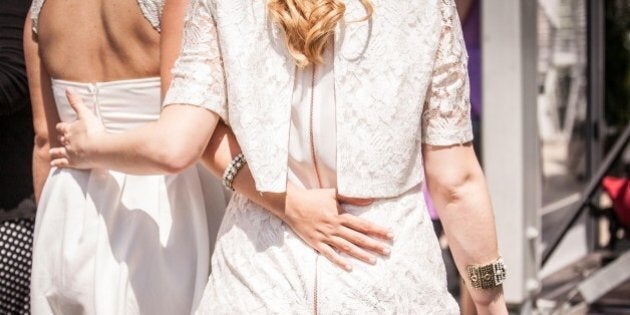 Whether you love or hate weddings, it's hard to deny the complete and absolute thrill of watching two people in love join their lives together. And when a couple is doing it despite despite so much adversity, it's all the more poignant.
At Toronto's Grand Pride Wedding held today at Casa Loma, 110 couples said "I do" to each other in what was likely a historic event. As announced in May, the wedding included Christian, Jewish, Muslim, Buddhist, New Thought, and Humanist officiants in order to serve everyone present with the opportunity to be wed.
Some couples came from countries where their unions would be illegal, like Cindy Su and Lana Yu, who travelled from Taiwan.
Others had been together for years, and decided to make today their special day.
Check out these images from this beautiful event:
Get more stories like this on our Pinterest page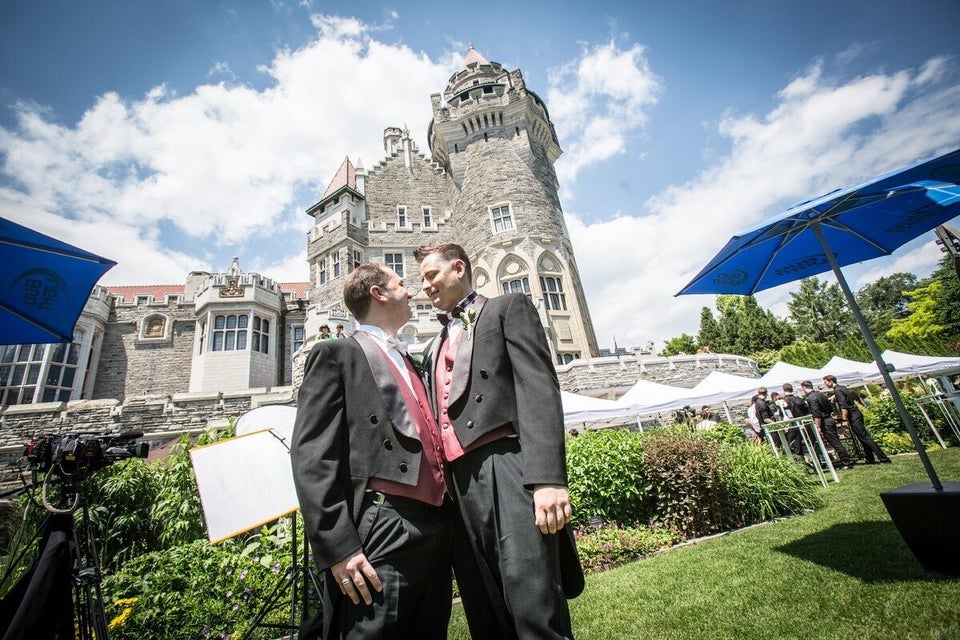 Toronto's Grand Pride Wedding