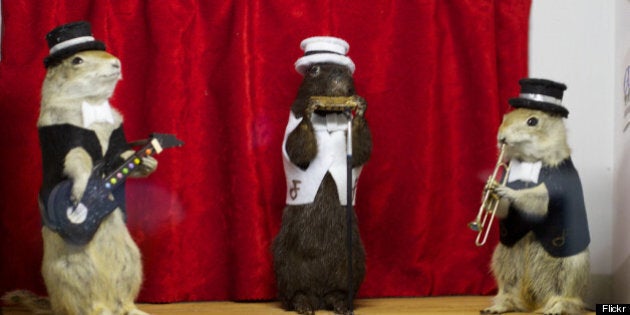 About an hour-and-a-half drive from Calgary is Alberta's most unusual - and hilarious, and insane - museum.
Seventy-one tiny, taxidermied gophers are on display at the Torrington Gopher Hole museum - each one carefully dressed in costume and dropped into anthropomorphic settings.
The gophers (Richardson's Ground Squirrels, if you want to get technical) are dressed and posed to resemble some of the towns' 179 residents, and then placed in front of elaborately painted backdrops.
There's a fisherman gopher posed with a net in a stream, and a pastor gopher standing at the pulpit with one of his angelic friends strung up on the ceiling behind him. You can see Bonnie and Clyde as imagined by gophers or see some "stuffed" gophers polishing off a large meal.
The 47 dioramas can be viewed in less than 10 minutes, but there's lots of newspaper clippings and correspondence to read through when you're done - the museum has attracted a phenomenal amount of attention since it opened in 1996.
Story continues after the slideshow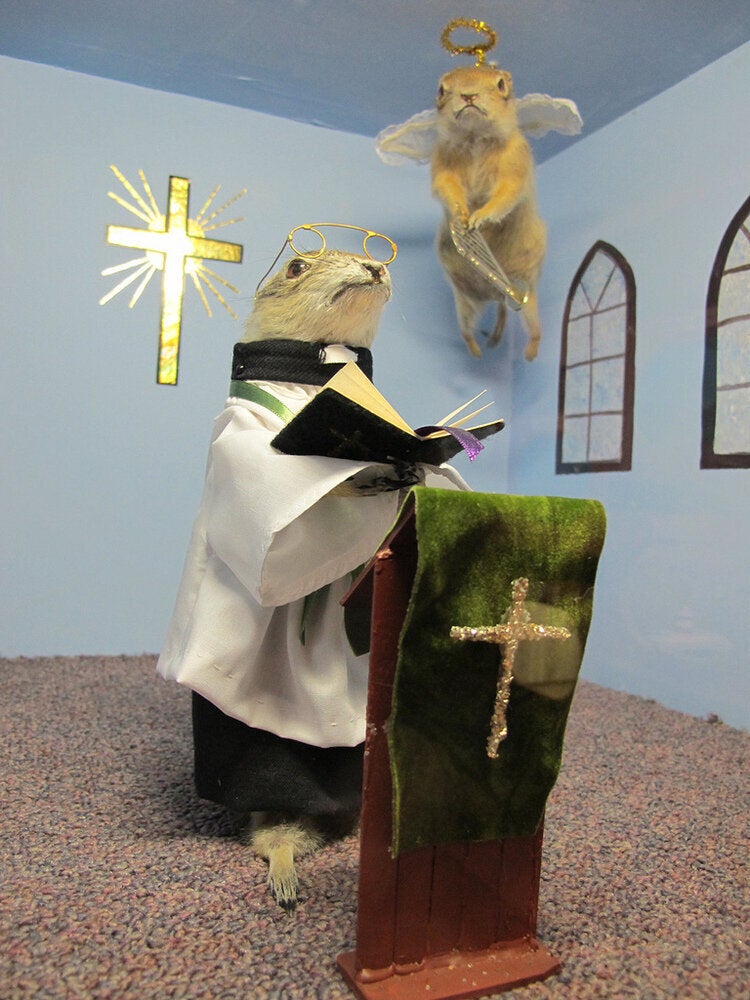 Torrington Gopher Hole Museum
The museum became a reality after a town committee was searching for a way to could attract more visitors. They decided to capitalize on their large gopher population, who are known to destroy crops and their holes often break the legs of town cattle and horse.
Of course, PETA protested the opening, begging the town not to kill animals to create the museum.
The museum sent them a postcard with a two-word message: "Get Stuffed."
The Torrington Gopher Hole museum is officially open from June 1st to September 30, but if you call or email ahead someone will come meet you and let you in.
Popular in the Community