Co-authored by Jessica Lee MD, Meb Rashid MD, Vanessa Redditt MD, Jim Sugiyama MD, and Vanessa Wright RNEC
U.S. President Donald Trump recently reflected publicly on the issue of torture as a tool for interrogation. He claims that "it works." His ruminations have rekindled a discussion about the impacts and effectiveness of torture. As health-care providers who work with torture survivors, we feel compelled to outline evidence that refutes president Trump's contention that torture is effective and to highlight the horrific consequences to survivors.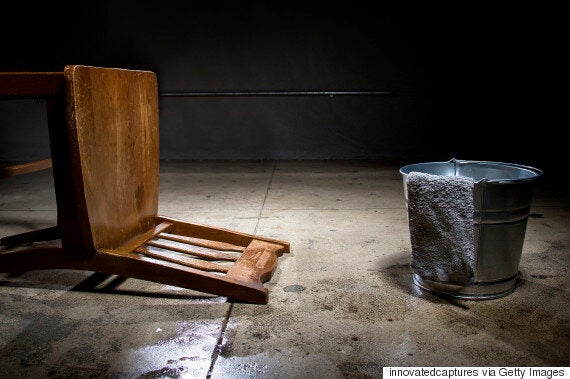 Khadija (not her real name*) is a well-educated woman, resourceful and reflective. She is a natural leader. Before seeking refuge in Canada, she worked for a local nongovernmental organization, providing dietary advice in rural areas. She came to understand how public policy was the best way to address the needs of her community and entered politics. At first, she received anonymous threats for her progressive views, but one night, masked men abducted her from her home. She was accused of plotting to overthrow the government and incarcerated for days, enduring interrogation and torture that included severe beatings and repeated sexual assault.
Many years later, her horrific ordeal continues to haunt her, violating her sleep and her core sense of safety. Although she survived and now lives in a safe country, in many ways she is broken by the devastating torture she endured.
Canada and the U.S. are both signatories to the United Nations Convention Against Torture (UNCAT) and, as such, are obligated not to conduct torture in any circumstance. Officials and regular citizens alike are bound to disobey orders to torture. Our nations must not return anyone to a country where there is a reasonable risk that they might be tortured. A president's executive order would not change these obligations; it would require Americans to break international law.
Nevertheless, questions are resurfacing: are there circumstances in which torture is a government's only choice to ensure its citizens' safety? Though some innocents like Khadija might be wounded, and badly, is torture justified if the information acquired saves thousands of lives?
Our failure to decisively condemn the use of torture in all circumstances renders us complicit in its horrific persistence.
The utility of torture as a means to truth-telling has been repeatedly dispelled through numerous examples and studies. As early as the 18th century, European justice systems banned evidence gained by criminal confessions under torture in part because, as Joost Damhouder observed in his 1564 handbook on criminal procedure, innocent people give in to "the pain and torment and confess things that they never did" (Langbein, John. "The Legal History of Torture", in Torture, A Collection. Oxford University Press: Toronto, 2004, p. 96). Most people will say something they believe their torturer wants to hear, but what they say doesn't need to be the truth, it just needs to seem credible enough to stop the torture. Under torture, dedicated terrorists are well aware of the value of fabricating misinformation.
The poor reliability of information extracted by torture provides further grounds for our government to ban the use of so-called "intelligence" gathered through torture in any country. The 2012 "Ministerial Direction to the Canadian Security Intelligence Service: Information Sharing with Foreign Entities" (p. 3-4), which allows for the use of information that may have been obtained through torture in other countries, directly contravenes our legal and moral obligations and should be unequivocally rescinded. Our failure to decisively condemn the use of torture in all circumstances and reject any "information" gained from it renders us complicit in its horrific persistence.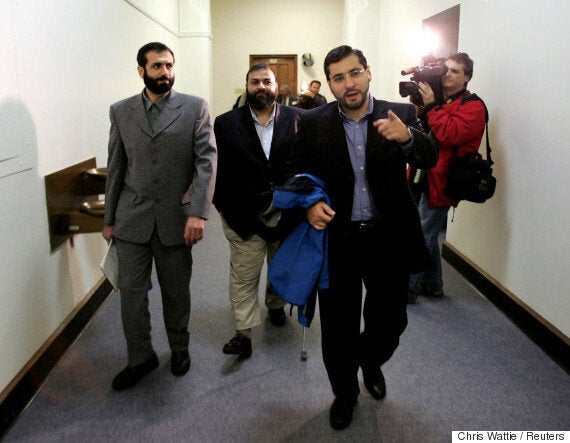 Sadly, Canada already has a history of setting up four of our citizens to be interrogated under torture in other countries: Maher Arar, Abdullah Almalki, Ahmad El-Maati and Muayyed Nureddin. Arar received an official apology and compensation in 2007; Almalki, Abou-Elmaati and Nureddin finally received their government apology and promise of compensation in March 2017. Earlier government inquiry reports clearly stated that none of them were ever charged with any wrongdoing (see p. 9 and p.43 in the respective reports), and thus their sufferings stand as striking examples of the crimes that can be inflicted on the innocent when torture is an option.
There is no place for torture, anywhere or anytime.
The use of torture by the U.S has had other profoundly negative effects. Images of the torture and humiliation of U.S. detainees, for example at Abu Ghraib prison, became compelling images for jihadist promotion and recruitment. Other countries, fearing an association with U.S. human rights violations, became less willing to cooperate in counterterrorism programs. The use of torture greatly undermined the U.S. claim to global leadership in the advancement of human rights and it allowed other authoritarian regimes practicing torture to deflect global criticism, fuelling a cycle of impunity (Johnson, Douglas et al. "The Strategic Costs of Torture -- How 'Enhanced Interrogation' Hurt America," in Foreign Affairs, Sept/Oct 2016, p. 121-132).
At the individual level, torture inflicts profoundly damaging physical and psychological scars. Survivors may suffer an intense range of long-term consequences, including chronic pain, insomnia and intrusive nightmares, overwhelming anxiety and deep depression. Torture degrades a fundamental sense of safety, trust and dignity, which can drive individuals into further social isolation and persistent distress.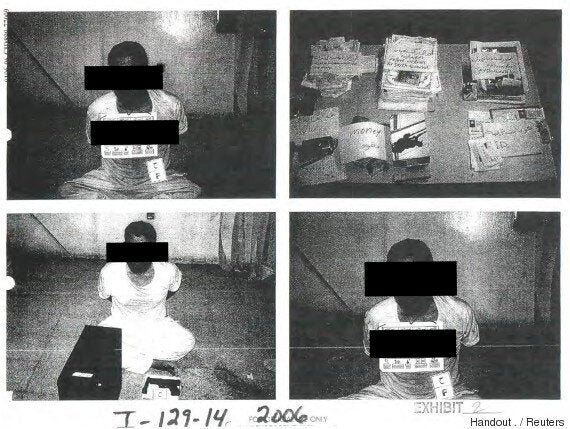 In spite of international law and global lip service to human rights, seldom do we hear of justice served to the perpetrators or proportionate compensation to the victims. We ask the victims instead to come to some kind of individual terms with their past, and then encourage them to invent a new life in the present. But for Khadija, it's not that simple -- she has a job, which occupies her thoughts by day, but at night the nightmares return. Bereft of family and community support, unable to trust due to her severe post-traumatic stress, she endures in isolation.
Torture, tragically, remains a global presence. We witness it daily in our clinics -- in courageous survivors like Khadija, each trying in their own way to shed the horrors of such violations. Some get better, some struggle through lifetimes. Torture is morally reprehensible, illegal under international law, profoundly damaging to victims and does not yield greater security. There is no place for torture, anywhere or anytime. Guided by ethics and evidence, we must denounce it in every form.
*For confidentiality, the patient story included has been modified and represents multiple cases seen through our clinical practices
Follow HuffPost Canada Blogs on Facebook