With five weeks left in the election campaign, the Conservatives have released a mix of positive and negative ads that hone in on their message that Stephen Harper is the proven and safest choice for prime minister.
The six ads fit the Tory campaign theme of relying on Harper's experience as prime minister. The ads portray him as someone reliable and trustworthy, while making Thomas Mulcair look like a risky choice for Canadians, and painting Justin Trudeau as too inexperienced.
The ads also don't mention any of Harper's main platform points — only that he plans to keep taxes low and focus on balancing the budget.
In the two positive ads, Harper is sitting at a table with a group of voters, talking about how the Conservatives plan to keep taxes low.
"You know all our years in office, we have not raised taxes, and we're not going to raise taxes," he says. "We're going to keep your taxes low because we care about your budget and your long-term prosperity."
In a rare "candid" moment since his 2008 ad about his family, Harper smiles at the group, and says Canada is "the best country in the world."
"To keep it the best country in the world, we've gotta make sure our economy is strong, and we do that by following a sound long-term plan."
The other four ads feature a group of actors answering questions about their concerns and the other candidates' platforms.
In "The NDP can't manage money," the voters express concern over Mulcair's promises, saying he doesn't understand business, and he's a risky choice for the economy.
The ad ends with a hand writing "Can't Afford!" on the top of Mulcair's resume, similar to the"Just Not Ready" ads about Trudeau.
Unsurprisingly, at least two people mention that Trudeau is "just not ready" to run the economy in two of the ads.
"Justin Trudeau as prime minister? Maybe someday. But it's not someday," a man says.
The last ad ends with a woman admitting that while Harper isn't perfect, he's the best option.
"Stephen Harper isn't perfect. But when it comes to the economy, we can depend on him," the woman says.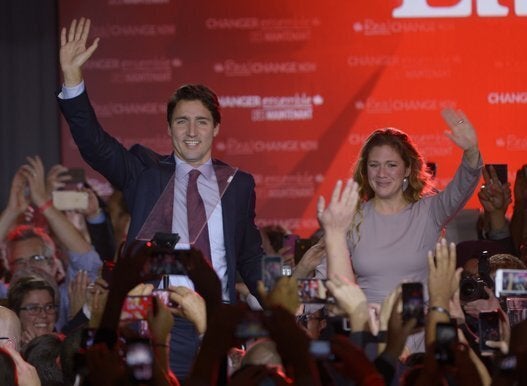 In Photos: Canada Election 2015