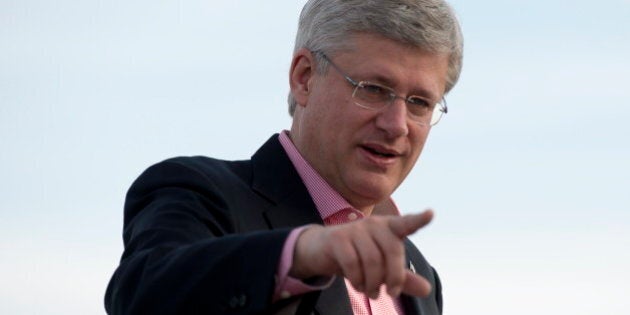 With a federal election just a year away, Conservatives are warning supporters that the media is "mobilizing" to boot the party from power.
And Tories are increasingly hinting "elites" want to seize control.
On Tuesday, the Tories sent a fundraising email with the subject line "Just disgusting," railing against a recent column from the Toronto Star's Heather Mallick extolling what she sees as the virtues of Liberal Leader Justin Trudeau while heavily criticizing Prime Minister Stephen Harper.
And that was enough for Fred DeLorey, director of political operations for the Tories, to fire up the troops with an appeal for donations, saying the column was "full of disgusting personal attacks" on the prime minister.
"I won't go into detail, but it included the word 'sociopathic,'" DeLorey wrote in his fundraising pitch. "Not even trying to hide her bias, Mallick ends her column hoping that when it comes to Conservative majority, 'next year it will be over.'"
DeLorey said the column read like a "heartsick teenager's love letter" to Trudeau, who has been the subject of a plethora of Tory attacks since becoming Liberal leader in 2013.
"If you ever had any doubt that the urban media elite are mobilizing against us, this ridiculous piece should end it," he wrote.
DeLorey ended the email by saying Conservatives will have to fight not only Liberals and New Democrats in 2015 but "an uphill battle against all their friends in the Ottawa media."
But Mallick is actually based in Toronto and told The Vancouver Observer that because she is a columnist, not a reporter, her columns need to show bias.
She also didn't back down from some of the strong language she used in the piece about Harper.
"He lacks a moral conscience when he comes to people he dislikes or distrusts," Mallick told The Observer. "And that's the definition of a sociopath."
The attack on the media comes on the heels of a much-discussed speech by Harper last week just prior to his annual trip to Canada's North.
"You can listen to the liberal elites, and the liberal media pundits and liberal interest groups and you can hear the plan: tell Canadians there's something new and exciting," Harper told supporters in Langley, B.C.
As pointed out by The Canadian Press, Harper's speech was peppered with the word "elite." That is leading some to conclude that painting Trudeau's team as out-of-touch with average Canadians will be a key part of the Tory strategy for 2015.
"The New York Times — no friend of ours," he said.
Last September, the editorial board of The New York Times accused the Harper government of wanting to "guarantee public ignorance" by muzzling federal scientists.
But DeLorey's missive is not the first time Conservatives have hinted members of the press have it out for them.
Last November, Justice Minister Peter MacKay sent a fundraising email criticizing Trudeau's support for marijuana legalization and accusing the Liberal leader of promoting pot to children.
"We need your financial support so we can fight back against Trudeau and his allies in the media — who are still making excuses for his mistakes," MacKay wrote.
And a fundraising letter sent by party president John Walsh in December also urged supporters to chip in money so that "Liberal attacks and the media" wouldn't prevent the party from achieving its financial goals.
But it appears Tories know what they are doing when it comes to raising money. The Conservative Party has dominated the federal fundraising game for years but Liberal fortunes have vastly improved since Trudeau took over as leader. The Conservative party took in $18 million last year, while the Liberals raised $11.3 million and NDP banked $8.2 million, Maclean's reports.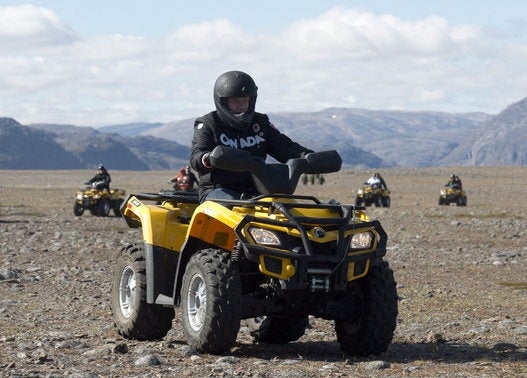 Harper's 2014 Arctic Tour