Conservative leadership candidate Kellie Leitch is pledging to scrap the Canadian Broadcasting Corporation, if elected prime minister.
Leitch made the announcement in a release Thursday, one day after leadership rival Maxime Bernier outlined his plan to "refocus" the mandate of the public broadcaster.
"The CBC doesn't need to be reformed it needs to be dismantled," Leitch said in the release.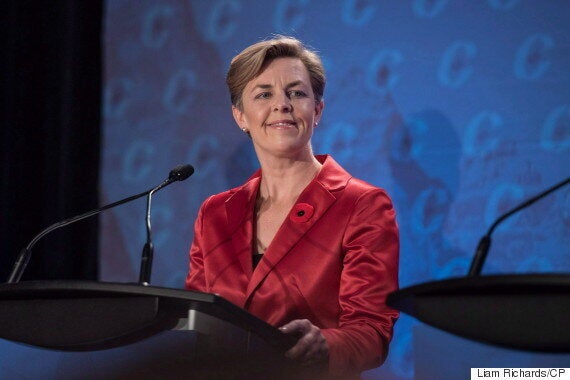 Leitch said Bernier's plan doesn't meet the standard of former British prime minister and conservative icon Margaret Thatcher to "roll back the frontiers of the state."
"Taxpayers should not have to subsidize the CBC to keep it afloat," she said. "Just like in the private sector, if a company isn't competitive and it isn't profitable, it shouldn't be in business."
Like Bernier, Leitch mentioned how private media outlets are struggling and suggested it's unfair the CBC chases advertising dollars while also being funded by taxpayers.
'Playing field is not level'
"The playing field is not level for Canadian media," she said. "For Canadian democracy to thrive, we need to hear from the different voices in the press."
The Ontario MP did say that she would maintain "the part of the CBC that provides emergency services to remote and rural parts of Canada."
Leitch, who has based much of her campaign on railing against so-called "left wing elites" and journalists, also took to Facebook to say she was the only Tory leadership hopeful who will "stand up to the media on this issue."
Mere days ago, Leitch took to social media to thank CBC for interviewing her.
Bernier told reporters this week the CBC needs to stop doing "three-quarters of what it currently does," and instead focus its resources on regional stations and public affairs programming outside of Montreal and Toronto.
He also said he wants the broadcaster to stop competing with private outlets for advertising dollars, favouring a model similar to the Public Broadcasting Service (PBS) in the United States, where support comes from sponsors and donations from viewers.
Though he did not call for its privatization, Bernier pledged to withdraw $150 million in annual funding the Liberal government has promised the CBC until 2020-2021.
That wasn't good enough for rival leadership contender Brad Trost, who wants CBC privatized and is urging other candidates to make clear where they stand.
Trost calls Bernier's plan 'CBC-lite'
Trost sent a release to media Wednesday bashing Bernier's idea for a "Canadian version" of PBS.
"Perhaps Maxime doesn't realize that PBS is the most left-wing and elitist of all the broadcast networks south of the border, or that PBS is still subsidized by taxpayers to the tune of hundreds of millions of dollars yearly," Trost said.
"An elitist, left-wing 'public' broadcast network that receives hundreds of millions of dollars a year in taxpayer subsidies? After a face lift and a new set of clothes, sounds a lot like the same old CBC to me. Call it 'CBC-lite.'"
Trost took to Twitter Thursday to thank Leitch for her "support" on the issue.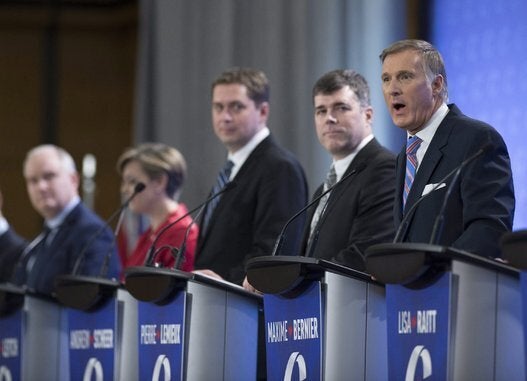 Conservative Leadership Candidates
Popular in the Community