HALIFAX — Conservative MPs greeted the news that Peter MacKay won't run for the Tory leadership with sadness and understanding Monday, but also with optimism that the party's race is now wide open.
Many Tory MPs learned of MacKay's decision as their plane touched down in Halifax, where the national party is holding two days of a summer caucus meeting.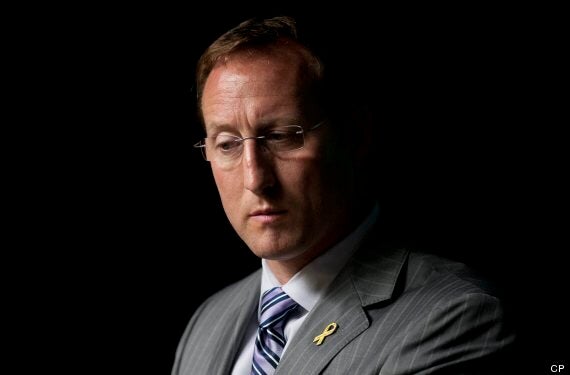 "I'm sure there are going to be many Conservatives across Canada who are going to be very disappointed, but I think most people would understand his reason for not running," Ontario MP Gord Brown told The Huffington Post Canada at the Delta Hotel as current MPs and former Tory candidates checked in.
New Quebec MP Pierre Paul-Hus called it sad because MacKay is so well regarded by so many in the party.
"Polls showed he was someone people were waiting for, but at the same time, I understand," Paul-Hus said. "He has a family life and two very young children, so probably in his case, it is the fact that family life was too difficult to manage."
MacKay issued a statement Monday saying he decided against running because his family is his No. 1 priority.
"He has a family life and two very young children, so probably in his case, it is the fact that family life was too difficult to manage."
"While the opportunity is exciting and the reward compelling," MacKay wrote, "I feel it would be asking too much of them to jump back into politics right now and the heat of a leadership campaign, with all it entails."
B.C. MP Dan Albas learned the news from HuffPost and quickly praised MacKay as one of the architects of the modern Conservative party.
"He has done a lot for Canadian politics and, in particular, conservative politics in this country," Albas said. He noted MacKay's continued respect within the military for his time as defence minister, and the Victims' Bill of Rights that he got passed as justice minister.
MacKay's absence now makes the race wide open, Albas said. "Having some new people come in with new ideas is not a bad thing.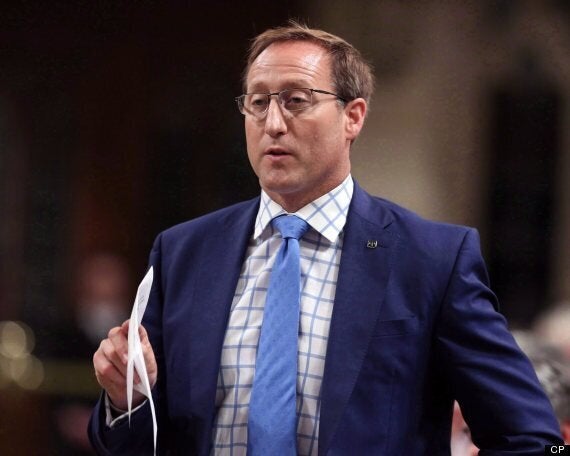 "I'll just remind people that when I first read that Stephen Harper was going to contest for the leadership, a lot of people didn't know who he was."
The great thing about Canada, the B.C. MP added, is that anyone can run and be prime minister.
"I think we should keep that in mind. It shouldn't just be the Peter MacKays of the world and household names. People can make a name for themselves."
Ontario MP Larry Miller, who'd heard the news in the cab on the way to the hotel, said he wasn't totally surprised. "I know he was wrestling with it." But after 18 years in politics, Miller said, the decision is understandable.
No big names running: Ontario MP
Now that "a big name" isn't running, Miller added, more candidates are likely to run and help rejuvenate the Tories. "It's better for the party. I think it's needed at this time."
New Ontario MP Karen Vacchio was also unconcerned by MacKay's absence from the contest.
"It's too bad, but I look at some of the other people who I think might be putting their names forward and I'm really excited," she said, pointing the finger at Erin O'Toole, a popular Ontario MP who ran for the interim leadership last fall.
O'Toole praised MacKay and said he was pleased that the former leader of the Progressive Conservatives, who led the merger with the Canadian Alliance to reunite the right, would still be present and commenting on policy — especially in Atlantic Canada, where the Tories were shut out during the last election.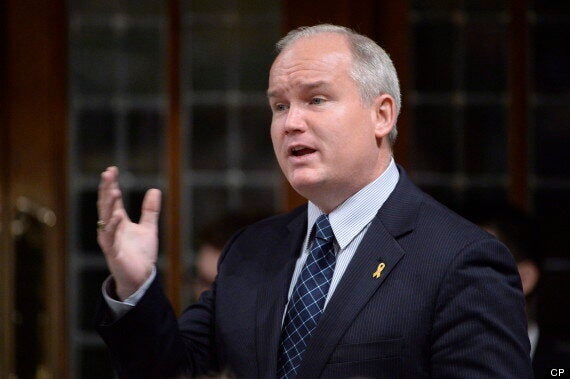 "I know it's a huge decision for him…. He's older than me but has children younger than me, so I know 100 per cent the challenge that parents, men and women in public life, face, and I totally respect his decision."
O'Toole said he hoped to suss out support among the caucus and to talk to MacKay about apotential bid now that he is no longer in the race. "A ton has changed. That's why you never say never in politics."
Ontario MP Dean Allison said he would have loved to have seen MacKay run and "most definitely" would have backed him, but now he's looking at Ontario MP Lisa Raitt.
"She's a smart, smart woman, she has lots to offer, and I think she would be great. She has East Coast roots … and she's from Ontario as well!"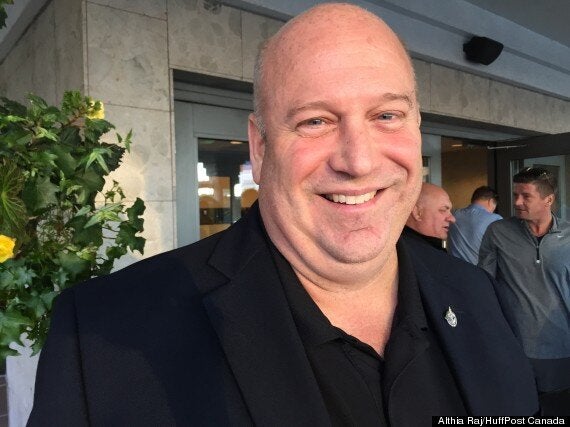 Raitt didn't want to talk about her own ambitions but wished Mackay well. "These decisions take a lot of time. He took a lot of time and he made the decision that is best for him. Who are we to judge what is best or not best for the individual?"
She told HuffPost she has her family's blessing, but she wants to spend the next few days talking to her colleagues and gauging her support. "I made my decision personally, but I still need to talk to folks."
Declared candidate Tony Clement also wished MacKay well and said he would continue to be very influential in Conservative policy debates.
"I had a lot of experience; Peter had a lot of experience. We were both party stalwarts."
Clement, also an Ontario MP and former cabinet minister, acknowledged that Monday's turn of events offered him a new opportunity to court would-be MacKay supporters.
"I had a lot of experience; Peter had a lot of experience. We were both party stalwarts. I've been involved in the party for decades; Peter has been involved for decades," Clement said, noting their likely appeal. "I think it gives me that opportunity to restate my case to a few people who were on the fence, and I'm looking forward to doing that."
There are currently five registered candidates vying for the Tory leadership: Clement, Quebec MP Maxime Bernier, Ontario MP Kellie Leitch, Calgary MP Deepak Obhrai and Ontario MP Michael Chong.
Several others, such as Saskatchewan MPs Brad Trost and Andrew Scheer, have let it be known that they intend to run but have not formally registered.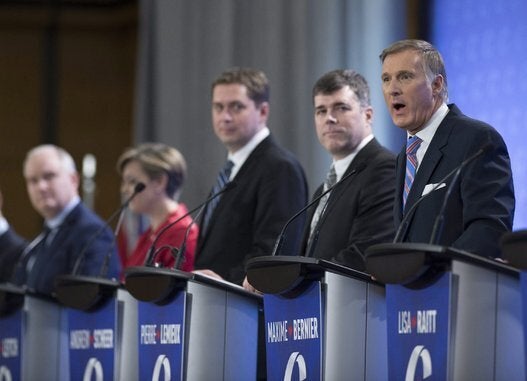 Conservative Leadership Candidates