OTTAWA — Conservative MP Erin O'Toole wants Canadians to how just how excited he is about the Harper government's new tax breaks.
The Ontario MP, who as a parliamentary secretary earns $180,000 a year, wrote a letter Thursday to Tory supporters praising the party's new tax cuts.
He and his wife Rebecca, and their two children, eight-year-old Mollie and three-year-old Jack, stand to gain tax breaks worth approximately $3,440 a year.
"As a father to two amazing young children, I can't tell you how excited my wife and I are about what Prime Minister Stephen Harper announced today," the email states.
"You already know our Conservative record on supporting Canadian families: we've lowered taxes, put money back in your pocket, and allowed the real childcare experts – Mom and Dad – to decide how best to raise their kids," O'Toole adds. "If you have children under the age of 18, you will get significant tax relief."
A link to a Conservative party website suggests a family with two uneven incomes will save $2,835, while a single parent stands to gain $420.
On Thursday, Harper announced the federal government will run a deficit again this year and post a much smaller surplus next year to pay for tax cuts worth close to $26.8 billion over six years. The government says four million Canadian families, with children under 18, stand to benefit.
The cuts include a watered-down version of the Conservatives' income splitting promise — now worth only $2,000 a year — and an expansion of the universal child care benefit — $60 more per month per child under 18. It also allows for an additional $1,000 tax deduction for child care expenses.
O'Toole said his wife worked full time until the birth of Jack and now does part-time contracting work. "She focuses on the kids given my crazy job [is] 400 km away," O'Toole told HuffPost. "Once Jack is in school she may ramp it back up. I know a lot of families like this - including dads scaling back when kids are young."
"What I like is our policies recognize that no two families are the same - where they live, family and neighbourhood supports, available pre and post school programs, work decisions or flexible work environments for the parents, ages and abilities of kids - all of these things are different for families, so a top down program from Ottawa won't work for everyone," he said.
The Liberals, however, pointed out that the Tories are unashamedly helping fund stay-at-home moms rather than working mothers.
Spending on income splitting will be worth $1.9 billion in 2015-2016 or 30 times more than the $65 million spent on higher child care deductions, Liberal MP John McCallum said.
"The assistance on child care is a sop to show they're balanced, but if you follow the money, it's clear their heart is in income splitting, not in helping working parents on child care costs," he added.
In the House of Commons Friday, the NDP said income splitting wouldn't benefit 80 per cent of Canadian households, including: single mothers, couples with no kids, parents who are divorced and couples making less than $44,000.
"The Conservatives are pushing an income splitting scheme that helps the wealthiest families, actually discourages women from working and fails to help low and middle income families," NDP finance critic Nathan Cullen said.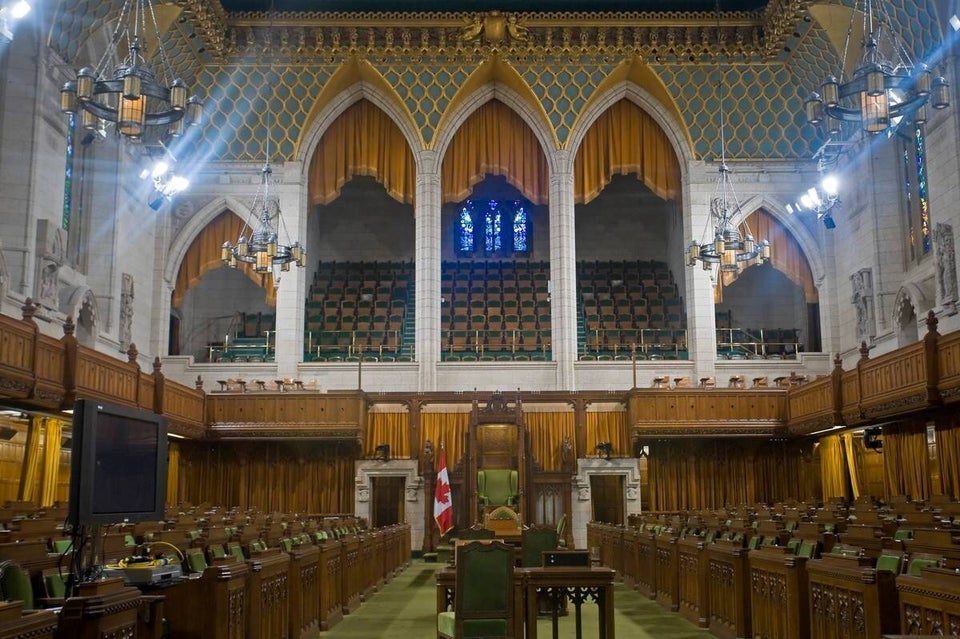 How Much Are Federal Politicians Making?