A Conservative backbencher's decision to correct his vote on a sensitive issue put him in an unusually tough spot this week.
But longtime Elgin-Middlesex-London MP Joe Preston stands by the move.
On Wednesday, Preston accidentally voted to support an NDP bill calling for a national strategy on dementia. Minutes later, he rose again to vote against it.
Preston then rose to clarify to Speaker Andrew Scheer that he wanted his vote counted as a nay.
The switch would ultimately make all the difference.
The bill was defeated, 140 to 139.
Some unhappy New Democrats shouted "shame" after Scheer shared the results and the party took to Twitter to blast Preston.
But Preston suggested to The Huffington Post Canada Thursday that his decision was a matter of principle — and said that he has been personally affected by the disease.
"My father passed away with dementia," he said, adding that he witnessed his "best adviser" and one of the strongest people he's ever known drift away in just a few years.
"I certainly recognize the issue."
Preston said he felt he couldn't support Bill C-356, the National Strategy for Dementia Act, because it would commit the government to spending public money — something private member's bills cannot do.
As chair of the procedures and House affairs committee, which is responsible for private members' business, Preston said he felt he needed to hold himself to a "higher standard."
"Alzheimer's is the elephant in the room," Gravelle said in December, according to the Brant News. "No one wants to talk about it, but there's nothing to be ashamed of. It's a disease like cancer or heart disease."
If it had passed, the legislation would have mandated the federal health minister start discussions with the provinces within 30 days to craft a national plan to "address all aspects of Alzheimer's disease and related dementias."
It would also have required the health minister establish an advisory board with no more than 20 members from federal, provincial, and territorial departments, along with representatives from the medical field and the Alzheimer Society of Canada.
But the bill called for members of that board to be paid and reimbursed for travel, living, and other expenses related to their work.
Since it was a private member's bill, the vote was free from party discipline. Nine Tory MPs joined New Democrats and Liberals in voting for the bill: Mike Allen, Peter Goldring, Larry Miller, David Tilson, Brad Trost, Maurice Vellacott, Mark Warawa, Rodney Weston, and Stephen Woodworth.
Preston, who was first elected in 2004 and won't seek re-election this fall, said he believes the heckling from some members of the NDP bench showed the measure of their character.
"I've made nothing but friends here," he said. "I hope I don't make any enemies."
According to the Alzheimer Society of Canada, 740,000 Canadians are living with Alzheimer's disease and other dementias – roughly 15 per cent of Canadians 65 and older.
The group says that figure could increase to 1.4 million by 2031.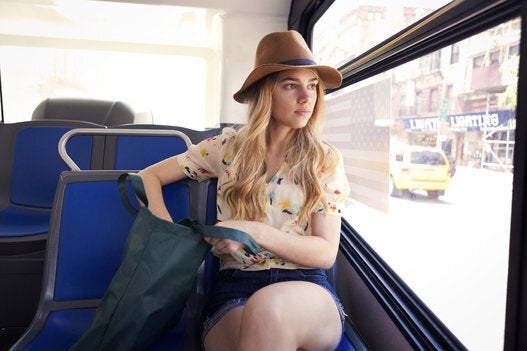 10 Symptoms For Alzheimer's