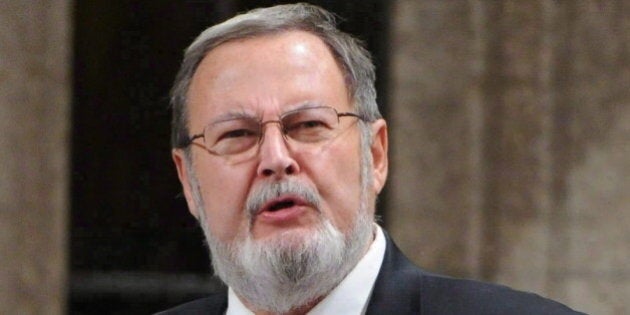 A Conservative MP is warning his colleagues about the dangers of "consorting without protection" in the wake of harassment allegations that have rocked Parliament Hill.
UPDATE: Goldring has now issued a retraction, and apologized. "I issued a press release that I now recognize was completely inappropriate. I retract that press release unconditionally and deeply regret it."
And Peter Goldring, who represents Edmonton East, thinks that protection can be found by wearing video recording equipment.
In an eyebrow-raising media release Wednesday, Goldring said Liberal Leader Justin Trudeau suspended two of his MPs without due process.
Goldring did not mention outcast Liberals Massimo Pacetti and Scott Andrews by name but said allegations made by two NDP MPs — "one of whom has spoken to the media while insisting her name not be published" — are unproven.
Goldring, a veteran politician who won't run again in 2015, urged other MPs to take action to "prevent besmirchment when encounters run awry."
"It will not be good enough to simply say that your intentions were honourable and you were just inviting a colleague to your apartment at two in the morning to play a game of Scrabble at the end of a day of playing sports and drinking," he said in the statement.
"MPs must learn, as I have from encounters with authority figures in the past, that all do not tell the truth. I now wear 'protection' in the form of body-worn video recording equipment. I suggest that others do too, particularly because some accusers hide behind a shield of supposed credibility which many times is not, and sometimes even hide behind a cloak of anonymity, which conceals their shameful indiscretion and complicity."
Goldring was found not guilty last year of failing to provide a breath sample during a 2011 stop by police. He sat as an Independent after being charged but was welcomed back to the Tory caucus once his name was cleared.
Goldring's advice comes after an NDP MP granted an interview with The Huffington Post Canada and other media outlets in which she shed light on the allegations that led to Pacetti being booted from the Liberal caucus.
The NDP MP said she and Pacetti belonged to the same sports team and went for drinks together. She said she went to his hotel room one night where they had "sex without explicit consent" that hurt. She later complained directly to Trudeau.
Pacetti and Andrews deny any wrongdoing.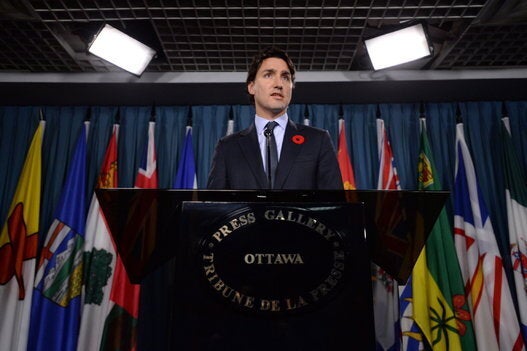 IN QUOTES: Hill Harassment Allegations